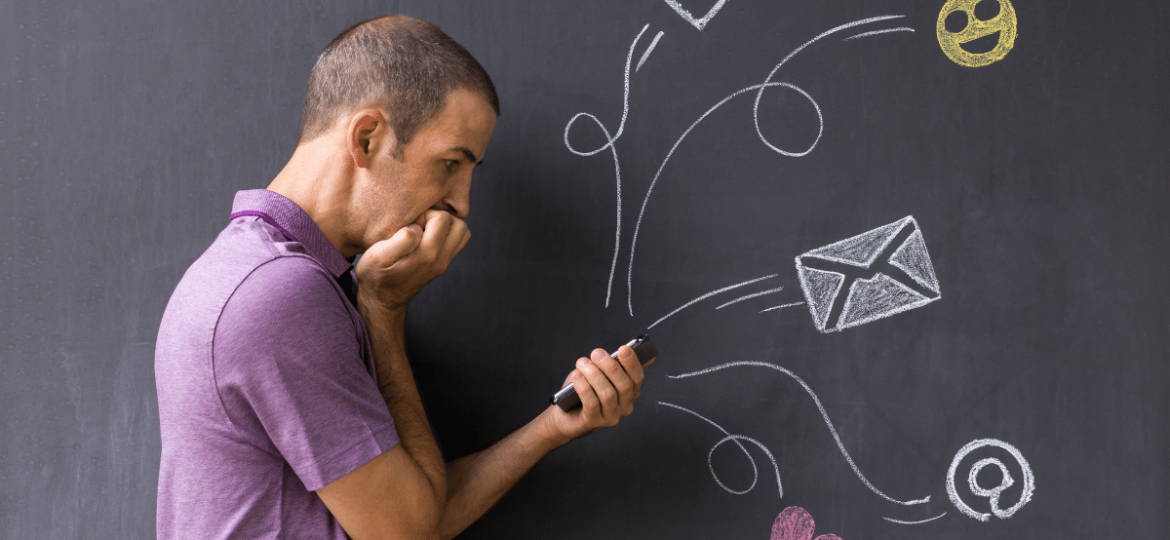 Is attention really scarce on social media? While attention span on social media is measured in mere seconds, the resulting brand impact can be significant.
Facebook revealed that the average attention span on the platform for video content is just about 2 seconds: On a desktop computer, the average attention span is 2.5 seconds, but on mobile, it is 1.7 seconds.
Now, you're probably thinking, "What can I convey about my brand in just two seconds?" But before we get depressed by that number, know that 2 seconds is actually quite powerful.

What 2 seconds of brand exposure is worth on social media
According to Nielsen, video impressions that spanned under 2 seconds amounted to 38% of brand recall, 23% of brand awareness, 25% of purchase intent.
So those 2 seconds can make a lasting impression, but that means what you put in those two seconds matters a lot. What kind of content strategy generates effective brand recall, awareness, and intent?
And when we talk about brand recall, ask yourself, "How memorable and how compelling is my content?" What we're really talking about here is content quality.
When we talk about brand awareness, we have to think about the multiple touch points it takes for one to be knowledgeable of a brand. To achieve multiple touch points, we're talking bout content scale and frequency. Ask yourself, "How often, and how many ways am I putting my brand in front of talent?"
And when you aim to reach high-intent candidates who are in the market for a job—the way a buyer would be in the market for a product—you need to have the right content strategy to ensure your brand is reaching talent as they discover and evaluate job opportunities social media—an activity that 86% of all job seekers do today.
It's about getting the right message (content quality), at the right time (scale and frequency), to the right people (strategy). But let's be honest, this is getting harder without help.
Attention is getting harder to earn without software and support
While 2 seconds of brand exposure is powerful, there's no doubt those seconds are more challenging today to compete for than ever. Attention span on social media has become harder to obtain and maintain because of increased competition for eyeballs: Our recent Future of Recruiting Study revealed that 9 out of 10 employers use social media to attract and hire talent today, and social media platforms and software are the most planned technology investment this year.
To compete, employers need a good level of coordination and support to effectively recruit candidates on social media. But while most employers are "on" social, they aren't really being social.
Only 62% post all of their jobs on social media, and so a third of employers are not maximizing the full exposure of all their jobs. Additionally, just about a third of employers use hashtags to target, share employer brand content beyond job posts, and post jobs on behalf of recruiters and social profiles. These are social media and social recruiting best practices that have been around for years but they remain practices that the majority have yet to adopt.
While that may be disheartening to hear, it should also be encouraging for those seeking a competitive edge in the tight attention economy. Since most employers are still unable to maximize their full hiring and employer branding potential on social, those who apply these best practices at scale have a lot to gain.
After years of being "on" social media, many companies who have yet to invest in a strategic approach to social recruiting have probably been missing out on some great talent. Those who have leveraged this competitive advantage are definitely seeing the benefits.

How to get a competitive edge when hiring on social media
Employers who invest in social recruiting solutions in software are 3x more likely to post all jobs on social media. They were also 4x more likely to use hashtags, 2.4x more likely to share employer brand posts, 3x more likely to post jobs on behalf of their recruiters and social profiles.
And these best practices are really where you're getting that scale and frequency. This is the how. This is how you employ your strategy. This is how you make sure your content quality is up and stays up. This is how you maintain a broad and consistent publishing approach to achieve the scale and frequency needed to achieve meaningful brand awareness.
Those who use social recruiting software were also more likely to cite these reasons for investing in continuing to invest in social recruiting: They were more likely to get passive candidates, more likely to cite increasing candidate engagement, and more likely to recruit for hard-to-fill roles—just like many of our clients.
What's next? Discover the 4 impactful ways to increase your competitive edge on Facebook, LinkedIn, Twitter, and Instagram. Sign up for a demo of CareerArc to learn how a complete social recruiting solution and service can get you that edge faster.