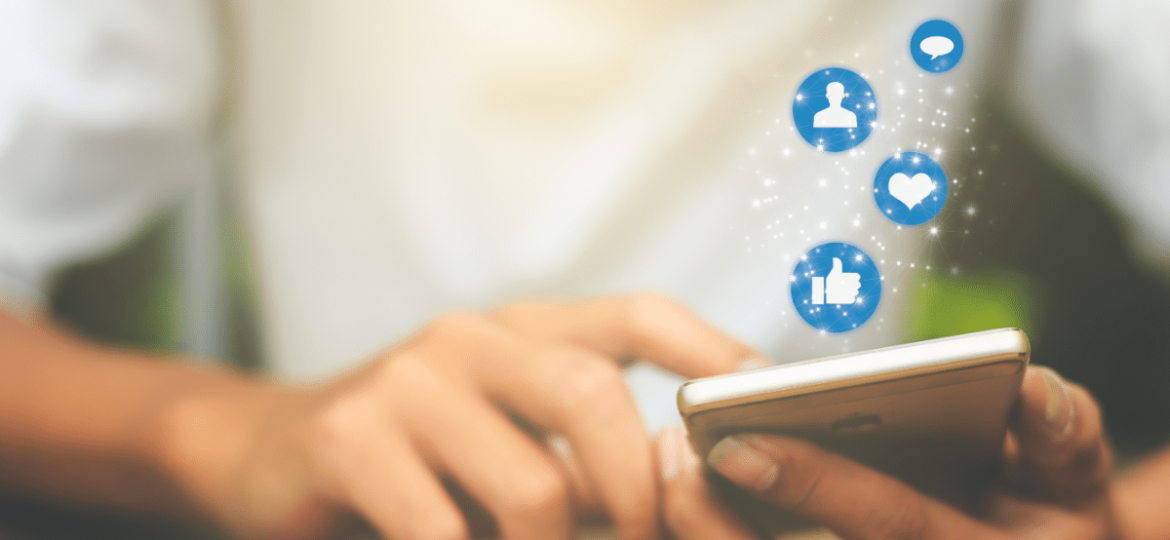 The results are in: 9 out of 10 employers use social media to hire talent and nearly 9 out of 10 job seekers use social media in their job search.
With such high usage rates on social networks one would think that social media is saturated with competition for talent. But there are many ways to achieve the competitive edge needed to reach the right candidates with the right message across these very popular, high-traffic platforms. We also learned that while many employers are "on" social media, far fewer are employing the best practices and tactics that can deliver real results.
Below are 4 impactful tips on how to hire talent on social media that helps increase your competitive advantage on each platform.

Facebook: Leverage Facebook Marketplace
Facebook, it is the most used social networking site. At 2.6 billion monthly active users strong, the social network serves one of the most active and diverse populations of online users. However, only 72% of employers use Facebook to attract and recruit talent. Compare that with the 92% of companies who report they use LinkedIn for the same purpose. Moreover, only 25% use Facebook Marketplace to post open jobs on the platform.
There are many ways to up your strategy and tactics on the most populous social network, but finding a way to automatically post jobs on Facebook's online marketplace is one of the most impactful. CareerArc's integration with Facebook Marketplace enables companies to post their open positions housed in or added to their ATS directly to Facebook's online marketplace.
Unlocking immediate access and automated job postings to Facebook Marketplace has helped drive hundreds to thousands of new applicants a month for some of our clients. Since only a fourth of all companies are leveraging Facebook Marketplace in this way, they appear to be reaping big gains from low competition.
Related: How to recruit candidates on Facebook | The Essential Guide to Social Recruiting
LinkedIn: Publish posts on behalf of your recruiters
Talent acquisition professionals are no stranger to LinkedIn: 96% of all employers use it today for talent attraction and recruitment. However, according to our survey, most employers are likely not maximizing the platform to its full recruiting potential.
Only 35% of employers publish content on behalf of  recruiters' social media profiles. This means that nearly two-thirds of companies either task their recruiters with the manual burden of sharing open jobs and employer brand content on the platform, or—even worse—employers don't expect recruiters to be posting on social media at all.
Considering 1 out of 3 passive candidates discover and apply to new job opportunities on social media, if companies are not leveraging their own recruiters' networks to attract and engage with talent, then they are likely missing out on top candidates.
This is another area solutions like CareerArc help maximize employer brand coverage and outcomes on LinkedIn. By publishing content automatically and systematically to both company and personal recruiter profiles on social media, CareerArc relieves recruiting teams of the very necessary but often manual burden of social media publishing content on social so they can focus focus on more important tasks like meeting and evaluating top candidates. We save our clients an average of 949 hours a year while helping them maximize employer brand awareness and recruiting outcomes on top social networks like LinkedIn.
Related: How to recruit candidates on LinkedIn | The Essential Guide to Social Recruiting
Twitter: Optimize and automate job post publishing
Twitter is the third most used social networking site for attracting and hiring employees with 50% of all employers reporting they leverage the platform for recruiting today. However, because of the real-time, always-on nature of Twitter, it's important to execute a strategy that optimizes post frequency, volume, and content—optimizations most companies are still unable to execute well nor consistently.
Even the recognized marketing guru Neil Patel experimented with post rates on Twitter and he personally tweets up to 40x a day to maximize reach and referral traffic. Luckily, you don't need to sacrifice sleep or risk thumb injury to meet those demands. Social recruiting solutions like CareerArc help automate post creation and publishing across multiple channels optimizing each post with approved copy, images, job links, and hashtags.
But scheduling and posting consistently can only get you so far. The content you post is critical to grabbing candidate attention and compelling them to take action, be that visiting your career site, following your profile, or viewing and applying for an open job. The right keywords and hashtags help your tweets land on the right conversations your candidates are already having and engaging in daily. CareerArc assists in the content creation process by automating job post publishing and providing the only social media content calendar in the market built for talent acquisition.
Related: How to recruit candidates on Twitter | The Essential Guide to Social Recruiting
Instagram: Take advantage of low hiring competition (before it really heats up)
Instagram's popularity skyrocketed in 2015, just five years after they came onto the scene in 2010. Today, over two-thirds of candidates use the platform which serves 1 billion monthly active users.
Despite the platform's popularity, most employers have yet to leverage Instagram for hiring and an even larger share don't plan to try it. Only 34% of employers say they use Instagram to recruit talent today, but 39% so they have no plans to use it at all; 18% plan to start using it in 2021.
If you are using Instagram today in your recruiting and employer branding efforts, you are not only likely to be one of the early adopters to do so but also among the few who are benefiting from the low recruiting competition relative to that of the social media sites listed above. With two-thirds of companies still hesitating to add Instagram into their social recruiting mix, those who jump in now will enjoy driving candidate attention on a platform that promises less employer brand competition.
CareerArc helps some of these early-adopting companies publish employer brand posts directly to Instagram as well as support social recruiting and branding efforts on Facebook, LinkedIn, and Twitter. Sign up for a demo and learn how to hire talent on social media and get a competitive edge you need on the top social sites today.