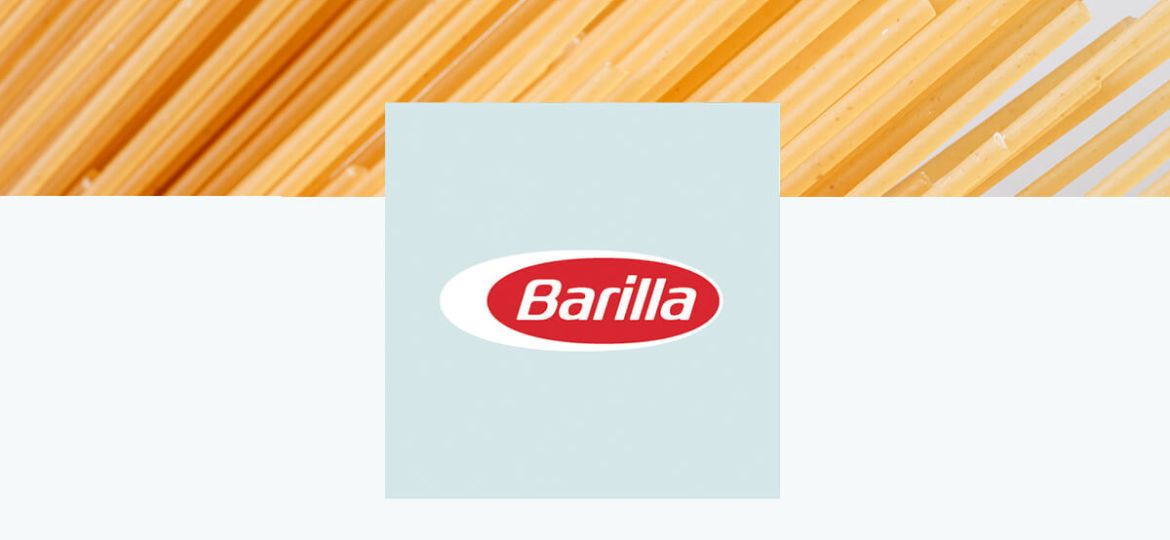 Barilla is an Italian family-owned food company in business for over a century and with a presence in more than 100 countries. With a story of quality, innovation, and passion for outstanding work dating back to 1877, Barilla's team is tasked with finding the top talent who will join them on their journey to build the Barilla of the future.
We spoke to Lucinda Ehlen, Learning + Development Manager, America and Jessica Sharpe, Human Resources Professional, America about their reasons for turning to CareerArc's social recruiting platform and their experiences leveraging it to tell Barilla's employer brand story and get the jobs in front of candidates on company and personal social media channels.
"There has been a growing need at Barilla to further expand our employer branding and social recruiting efforts. We knew that to do it right, we had to apply a strategic approach that would bolster our content creation and distribution as well as streamline these new initiatives across multiple social platforms."
Barilla's results with CareerArc
"CareerArc has absolutely stepped up to the challenge: our employer brand and job postings have never before achieved the level of reach and exposure we are seeing today with CareerArc. By empowering our employees to engage with our content—which then amplifies our reach through their online connections—we witnessed firsthand the compounding effects of social recruiting done right. We were surprised to see just how much of an impact our own personal networks had in boosting our brand awareness.
Our employer brand and job postings have never before achieved the level of reach and exposure we are seeing today with CareerArc.
LUCINDA EHLEN, LEARNING + DEVELOPMENT MANAGER, AMERICA
JESSICA SHARPE, HUMAN RESOURCES PROFESSIONAL, AMERICA
BARILLA
"CareerArc's content calendar has been extremely helpful in managing content across multiple platforms. Being able to batch and schedule social media posts in one sitting has saved us hours of work, not to mention helped increase candidate engagement on social media. We know CareerArc's Facebook offering will bring more interaction to our page and enable us to share what it's like to work at Barilla—a significant piece of our brand story we are now more equipped to tell.
"CareerArc's standard of customer service is through the roof! Compared to other companies in their space, we can tell you the service level is night and day. We are extremely happy with our partnership and working with our client success manager is a true pleasure. He is incredibly patient and helpful, and just an all-around strategic partner and thinker. He recaps every discussion so no great ideas are lost, and he is always looking for ways to ensure we are using CareerArc's platform and services to their fullest capabilities.
"CareerArc has been an ideal partner in building and boosting Barilla's employer brand. Through CareerArc social recruiting, we not only serve our candidates with the best job opportunities and online experiences, but we as a company feel empowered to share our brand story the way it was meant to be told."
What's next?
Sign up for a demo of CareerArc's social recruiting platform to learn how you can tell your employer brand story and get your jobs on social media at scale.