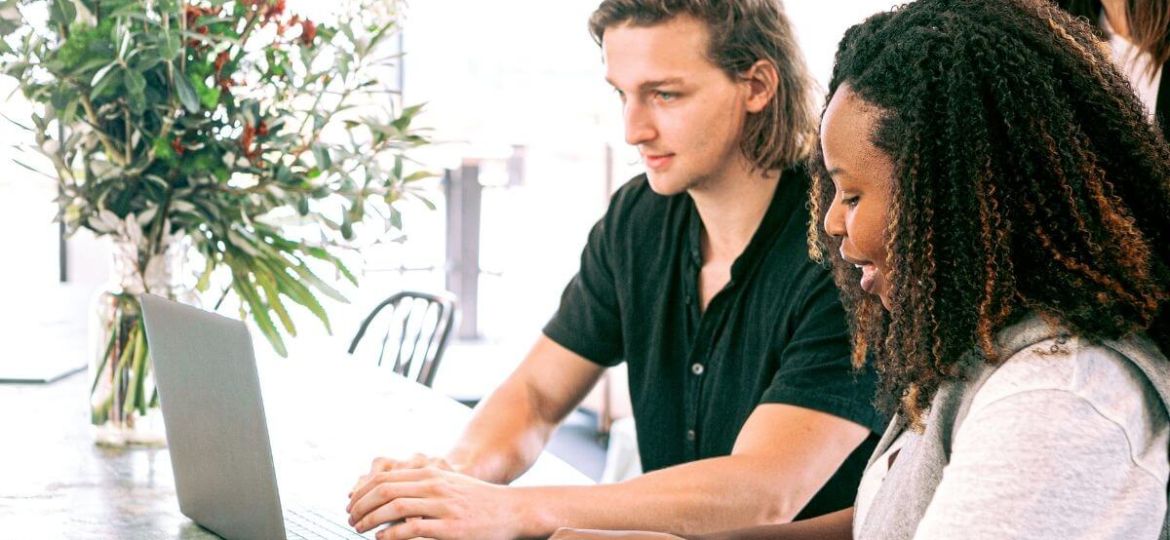 During an economic era in which so much is uncertain, keeping production budgets low while boosting a company's brand is a must. According to a survey by Hubspot, video is currently the number one form of media used in content strategy, with promotional videos and brand storytelling becoming the most common types produced by marketers.
Among all this competition, how can an employer stand out without breaking the bank? Luckily, creating excellent employer brand content on a budget doesn't have to be difficult or uninspiring, as proved by these three CareerArc clients.
Genuine enthusiasm, not a huge production budget, attracts top talent
As the saying goes, like attracts like—and we're not just talking about an overwhelming positive response on social media. In this video from Barilla Group, a series of enthusiastic interns recorded selfie videos about their experiences with the company. The interns' natural storytelling style and working-from-home surroundings infuses this video with credibility and relatability in a way no high budget production likely ever could. Anyone who has lived through 2020 will recognize this style of smartphone selfie-video and webcam-filmed tableau!
The post, which was composed and shared by Barilla's HR professional and leader Jessica Sharpe, uses a series of hashtags that not only highlight her passion about talent acquisition and diversity and inclusion but also serve as a call-to-action: the link for interns to apply is posted right above the video, easy for passive and active internship seekers access and take action.
A narrative about Barilla's commitment to strong values and their welcoming company culture shine through in each intern's segment. As a recruitment tool, it's stellar: as an example of employer brand content on a budget, it's priceless.
One happy intern can showcase the entire company story
Although an ensemble cast can create a nuanced portrait, sometimes the most effective recruitment videos single out an employee or intern who fully embodies a positive company culture. This is exactly the tactic that Richardson International took with this video, in which a vibrant intern discusses his positive experience with the company and how it has helped him with his career. As an industry, agriculture can be a tough business: on-the-job training is a major attractor for potential talent. The intern's foundational experiences are highly desirable for job seekers. Producing this type of spotlight video not only keeps the employer brand content on a budget, but tightens the focus on the company message.
When posting a video on social, be sure to include a caption that summarizes what the video is about. Some people still prefer to read a summary rather than watch a full video and may like, comment, and further engage with the post based on the accompanying text.
Lastly, include a call-to-action, and reinforce your message with branded or relevant hashtags that tie back to ongoing campaigns. Here Richardson International delivers the underlying message of the post, "Your Best Begins Here," which is reinforced through hashtags.
Survey says: it's inexpensive yet richly rewarding
Not every video needs filmed testimonials: survey results from employee surveys enables companies to share the collective voice of their employees. Not only are surveys effective, but they can be even more effective (and very budget-friendly) with a number of widely accessible tools, including Google forms, Airtable, and SurveyMonkey.
With over 90% of their associates participating in this survey about the pride and satisfaction they take in working for Harbor Freight Tools, the company has created a video that conveys a strong message about their culture and their brand. This is clearly an organization that values what its employees have to say and, crucially, works to provide an environment that makes the majority of them very happy to work there.
The accompanying music bolsters the positive survey results, which wraps up nicely with a call to action. In just 30 seconds, potential candidates are given a glowing impression of Harbor Freight Tools. The results are in: this is a marvelous way to create employer brand content on a budget.
Video isn't the only way to stay on message (and on budget)
Each of these videos makes excellent use of company resources while connecting with potential candidates, but don't despair if you lack access to video editing tools: still photos and imagery can also help you reach a larger audience. According to Hubspot, imagery and photo posts are the most used content type to increase audience engagement.
Social media makes it easy to share statistics, images of survey results, or even employee quotes without resorting to video. Images can also be rapidly reconfigured to produce multiple posts from a single idea, which is great for creating a campaign across multiple platforms. Get our collection of free social media post templates to get started.
When combined with other best practices like embedding job application links and branded hashtags within the post, creating employer brand content on a budget has never been more affordable!
---
Do you suspect you could be doing more on social media to attract top talent? Communicate your employer brand and attract candidates at scale with CareerArc's social recruiting solution and services—schedule a demo today.