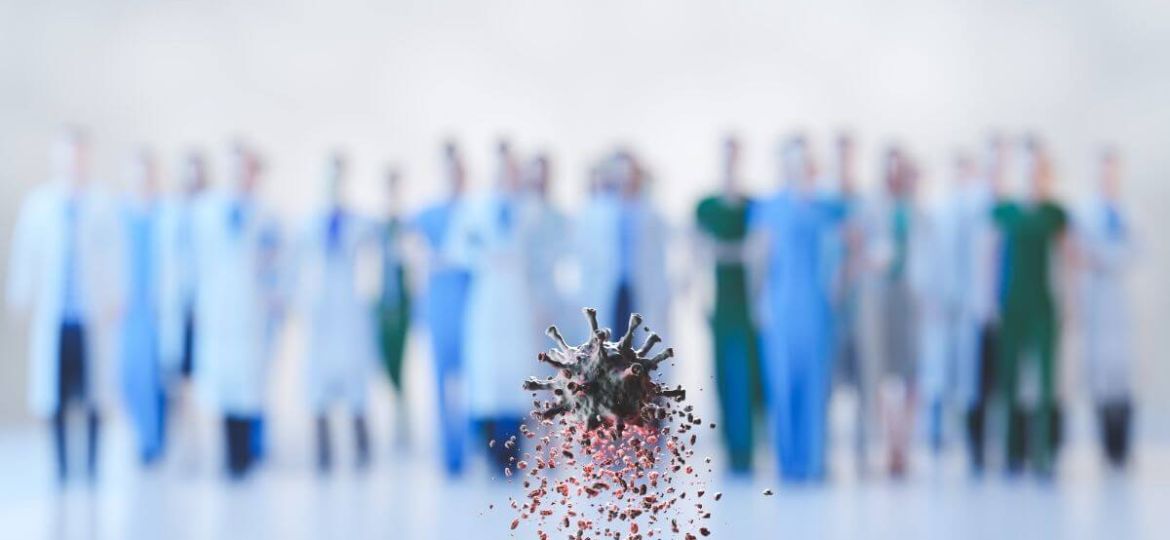 Serving at the frontlines in the fight against the COVID-19 pandemic is itself a historic challenge, but with the added challenge of hiring and further ramping up recruiting for more in-demand healthcare talent as the pandemic continues, the healthcare industry has truly experienced a year like no other.
In addition, the widespread anti-racism protests in summer and fall 2020 made us all witness social unrest at a global stage, presenting both challenges and opportunities in the delicate art of recruiting in 2020 and beyond. So how are healthcare organizations attracting in-demand talent on a tight deadline in these historic times?
To solve this set of challenges, these four CareerArc clients decided to use social media to hire healthcare workers. Instead of dreading the approach of winter 2020, these organizations took a proactive approach, combining diversity outreach, their strong employer brands, and some inspired storytelling to attract the best talent.
Thanks to their efforts, these companies are now strongly positioned to confront COVID-19 without worrying about last-minute recruitment.
Encourage employees to share their experiences and spread the call for talent
Now hiring pharmacy technicians amid the #twindemic of flu and coronavirus, #CVS is hiring thousands of pharmacy technicians #TeamCVS https://t.co/P0Yugle82r

— CVS Health Careers (@CVSCareers) November 19, 2020
In a winter that has frequently been predicted to be one of the most difficult in the nation's history due to the pandemic, national retail chain, pharmacy, and healthcare provider CVS Health is on the frontlines in terms of providing medical assistance to everyday Americans. The company's need for additional pharmacists and pharmacy technicians far outstrips its normal seasonal hiring push for the annual flu shots and prescriptions.
This post brilliantly appeals to potential pharmacists by having one of CVS Health's own, Wanda Casiano, get out the message to job candidates. Wanda, who is being interviewed and filmed by CNBC while she administers shots and prepares prescriptions, explains the need for additional pharmacy technicians in a straightforward, highly accessible manner. She's neither glamorizing nor underselling the position: her direct appeal feels real and urgent.
The need for COVID-19 vaccinations is obviously a big story in all media markets, and CVS Health is at the forefront of the immunization effort. By personalizing this need via an employee, CVS elegantly reinforces its employer brand while innovatively using social media to hire healthcare workers.
Be upfront about diversity and inclusion
Direct messaging is sometimes the best way to grab an audience's attention as Senior Star proves with this tweet. By leading with a call for diversity and inclusion, the post wastes no time in stating its goals and connecting with job seekers. This strong opening message is paired with a playful photo that quickly conveys Senior Star's culture. Associates, who are wearing masks, are pictured both upholding their responsibilities while also allowing their personalities to shine through.
The photo's naturalistic qualities make it an excellent example of how to use social media to hire healthcare workers. For potential candidates, it's easy to imagine working with these vibrant associates. Potential clients, meanwhile, will be attracted by the positive energy of the employer brand.
Instead of attempting to diminish the effects of the pandemic, Senior Star reduces the fear by being open about the realities of COVID-19. This post makes it clear that even in a pandemic, life (and work) will go on.
Related: How to promote your DEI initiatives through social media to drive diverse candidate pools
Promote competitive benefits and key values that help attract committed talent
A career isn't just a job: it's a major part of one's identity. BJC Medical Group reaffirms its solid investment in its employees while offering the dream of achieving personal and professional success in this video post. The video highlights Le'Tasha, one of the 30,000 BJC Medical Group team members, who is living out her dream to become a neuro-orthopedic nurse at BJC HealthCare through BJC's tuition reimbursement and tuition scholarship.
With an emphasis on partnering together towards hard-earned achievement, the video and social post attract healthcare workers who are seeking more than just their next job and instead long-term opportunity from where to build their careers.
The video also shares messages centered around BJC's campaign about belonging at BJC. The video is titled "Investing in 30,000 You's" and the social post caption echoes that sentiment, stating, "Join us. You belong here."
Caring for others isn't just a job; it's a fundamental part of life. This use of social media to hire healthcare workers simultaneously reminds us of the importance of community and the power of realizing one's own dreams. Potential hires will be attracted by the overwhelming positivity of this message, while clients will appreciate the warm company culture.
Highlight past success to manage the uncertain future
With the COVID-19 pandemic, VNSNY has once again risen to the challenge of caring for New Yorkers in crisis, just as we have countless times before during our 127-year history. Apply today! https://t.co/z6TsSF5E9Y #healthcarejobs pic.twitter.com/tVrAMsjM5l

— Visiting Nurse Service of New York (@VNSNY_News) November 20, 2020
When an organization has been at the forefront of its field for over a century, it never hurts to bring that fact up when choosing to use social media to hire healthcare workers. With its 127 years of operation, Visiting Nurse Service of New York combines time-tested experience with a nimble ability to adapt to current circumstances.
This rare blend of history and cutting-edge expertise is visually illustrated in the photo accompanying this tweet. A masked nurse exudes both professionalism and care to a client seated in a home setting. While the patient is clearly very important to the nurse, the figurative and literal focus is on the healthcare professional: she is the only subject who is not slightly blurred in this photo.
It's a subtle but ingenious way to appeal to potential healthcare job candidates while emphasizing the commitment and professionalism that the company gives to each client. Let the healing begin!
---
Whatever industry your organization is in, CareerArc's social recruiting solution and services can help you find the best employees for your talent needs and company culture  by enabling you to  attract and hire the best candidates at scale though social media—schedule a demo today!