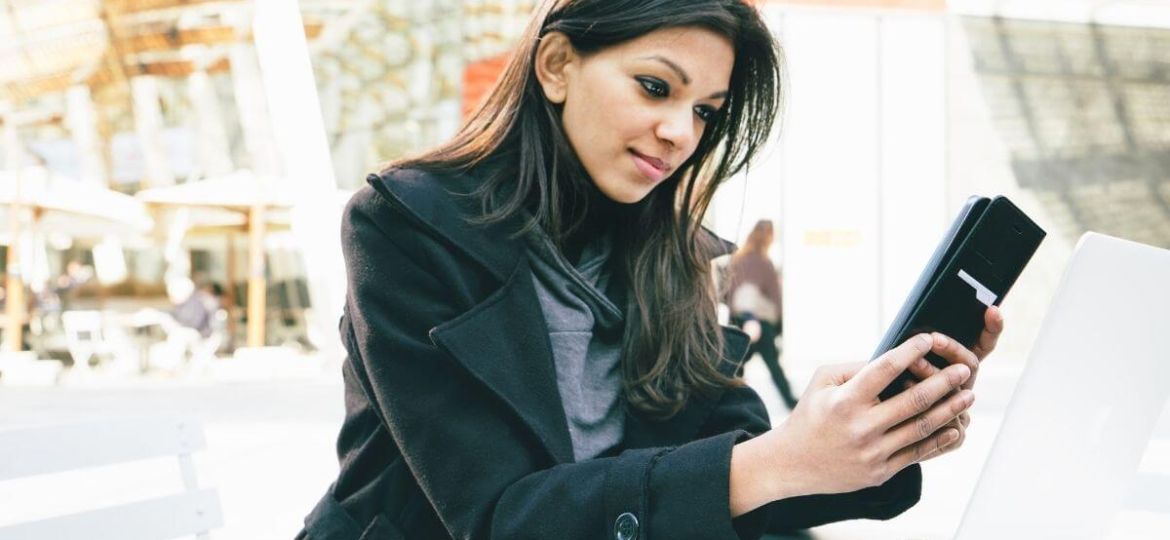 What's more moving than a heartfelt story from a valued employee? As these CareerArc clients have discovered, the answer is a story that also ties into a larger theme or event. These diversity hiring videos by top employer brands artfully pair emotional stories about employee triumphs with significant calendar dates, from Hispanic Heritage Month to the International Day of Sign Languages. However, their message remains on-brand year-round.
As the new year unfolds, there's no better time to start planning your social media campaigns around upcoming celebrations, holidays, and special events. Here are a few examples of how powerful it can be to combine personal stories with large-scale calendar celebrations.
Panda Express tells the story of homegrown leadership
"A lot of associates relate to me as the first female hispanic Regional Director of Operations," Mari Salazar explains in this video from Panda Express, which is a part of the company's ongoing employer branding campaign, "My Panda Story."
As we watch Mari warmly relate with associates at work and lead them in outdoor team-building recreational activities, she explains how after she became a single mother the company helped her attain a college degree and advance from her initial position behind the counter. "I really saw the opportunity that Panda provided," she says. "It's a company where the number one focus is bettering people's lives."
Mari's success story resonates not only because it is so personal but because it elegantly demonstrates the company's dedication to diversity and inclusion. This is a pitch-perfect video to release during Hispanic Heritage Month, which takes place from September 15th to October 15th each year.
As this post demonstrates, diversity hiring videos by top employer brands should celebrate stellar employees who also represent the organization's overall inclusivity goals. Additionally, the branded hashtags #PandaProud and #PandaFamily make it easy to quickly search and promote this video across platforms.
Starbucks welcomes the signs of our times
There's an enormous difference between recognizing diverse needs versus actively welcoming them. To celebrate International Day of Sign Languages on September 23rd, Starbucks created this video highlighting its six Signing Stores around the world which actively hire deaf and hard-of-hearing team members. In Toyko, Washington D.C., Beijing, Kuala Lumpur, Guangzhou, and Penang, these stores not only serve the deaf community but demonstrate that diversity brings everyone together.
Excellent diversity hiring videos by top employer brands customize their presentation in subtle ways. This video relies on subtitles instead of sound, creating a powerful and mesmerizing visual narrative.
Shots of employees preparing drinks and happily engaging with customers are intercut with team members expressing themselves via sign language. Combining positive employee stories with storytelling techniques specific to the target audience remains one of the most effective methods of inspiring promising new talent.
Ulta Beauty's associates share in their own words
Ulta Beauty has a track record of showcasing their inclusive culture online with diverse employee testimonials. However, instead of spending a huge amount on a fully-produced brand video, this clip artfully displays quotes from employees after a brief in-person introduction. This humanizes the video while also allowing viewers to focus their attention on the sentiments expressed onscreen. And they focused: this post attracted over 4,000 views and almost 300 reactions!
Sourcing the stories that reinforce the company ethos is a matter of asking questions and carefully listening to employee responses. The genuine, life-changing experiences and realizations expressed in this video are touching and profound, and extend to those who wish to become allies of their disabled peers.
While this video is perfect for National Disability Employment Awareness Month in October, it remains resonant in all seasons. When it comes to poignant diversity hiring videos by top employer brands, Ulta Beauty shows us that by giving diverse people an opportunity, the stories write themselves.
If you're still feeling uncertain about how to kickstart your next diversity-and-inclusion-focused social media campaign, download our DEI lookbook for ideas and inspiration. In our lookbook we show you how to use imagery, hashtags, videos, and other social media tools to attract and retain the best candidates from all backgrounds. Diversity hiring videos by top employer brands aren't planned in a day—take the time to choose the elements that will exquisitely position your brand both today and long into the future.
Want to hire stellar candidates at scale? Schedule a demo today, and see how CareerArc can help you attract and recruit top talent.