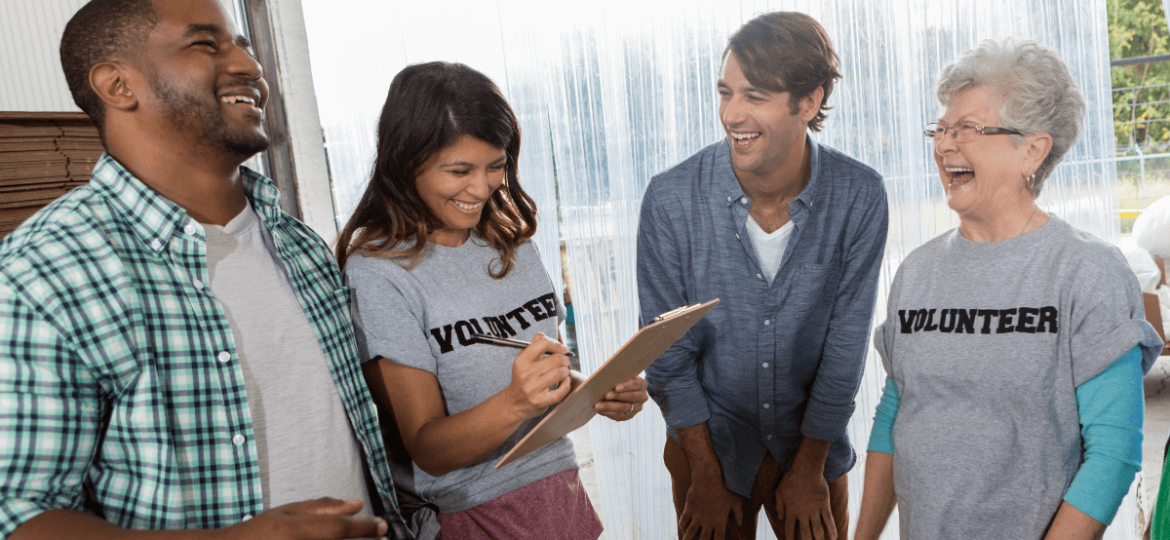 When 20,000 hiring managers were surveyed about their new employees, they revealed that 46% of their new hires failed within 18 months. The reason? A startling 89% failed because of attitude or personality issues, which is often referred to as "culture fit."
The difficulty in finding successful culture fit among new employees has only grown more complicated during 2020, when so many are working from home. How can companies ensure that new candidates will thrive within the organizational culture when they can't even meet in person?
Remember the old saw that "actions speak louder than words"? Unsurprisingly, companies that express their culture through action, whether in their communities or within the corporate ranks, tend to have better luck connecting with like-minded candidates. By showcasing these actions on social media, these three CareerArc clients have managed not only to demonstrate their culture but also attract excellent new hires who "fit."
Give to community organizations and reap even greater benefits
With a tribal history going back hundreds, if not thousands of years, the company culture of the Pechanga Resort Casino is rooted in caring for the community. In addition to helping the Red Cross during 2020's wildfire season and donating masks to three local hospitals during the COVID-19 pandemic, Pechanga also partnered with ABC7 Los Angeles's toy drive to make certain that impoverished and struggling children would have presents to unwrap during the holidays.
The videos featuring these initiatives attracted thousands of views online and generated an overwhelmingly positive response. This is partly due to the fact that a prominent board member, Ken Perez, narrates the company's efforts with dispersing toys to the children, making it clear that the drive to help others comes from the top. As a result, Pechanga's company culture and values on social media act as a beacon for candidates searching for an organization that prioritizes generosity, commitment, and a clear sense of duty.
Amplify core values with heartfelt sharing

Ulta Beauty has long showcased its core values of diversity and inclusion in exceptional social media posts. However, the company has never been content to rest on its laurels. Instead, Ulta Beauty continues to expand its DEI efforts by becoming involved with other diversity initiatives, including the After School Matters program in Chicago. Founded in 1991 to develop cultural programs for teenagers, the program has since become a way for teens to express themselves artistically, meet supportive adult mentors, and develop their future career opportunities.
In this post, Ulta Beauty deploys hashtags including #ChampionDiversity and #DoWhatsRight to call attention to a panel in which they participated. This panel connected their associates with After School Matter teens interested in careers in the industry. This heartwarming outreach not only helped Ulta Beauty reaffirm its employer brand of diversity and inclusion but also inspired teenagers (and potential new adult hires) to consider their futures.
Exemplifying your company culture and values on social media is often as straightforward as sharing a screenshot of what your company is doing on a regular basis (and finding ready-made examples is easy thanks to our employer branding post templates).
Make the (seemingly) little things count

While it may feel like grand gestures are the only way to make a difference, sometimes smaller but dedicated efforts can have a profound effect. Consider DriveTime's donation of a custom handmade bench to Saint Vincent De Paul Society, or their visual shout-outs to frontline workers in the form of a #payitforward campaign. Both of these posts reveal a company that not only recognizes the invaluable work that the community does to sustain itself, but also has a culture dedicated to pitching in whenever they can.
DriveTime's National Gratitude Month post manages not only to promote their company culture and values on social media (note the use of the hashtag #LifeatDriveTime), but also acts as an exceptional recruitment tool. As we watch numerous employees from all different backgrounds share what they are grateful for, we are given a peek into a warm, inclusive, and diverse workforce that values the personal touch. This isn't just a business: this organization is a vital part of everyday life.
If you want to make your company's diversity and inclusion initiatives a part of everyday life online, please download our DEI Lookbook. In it we feature examples from our clients and leading employer brands of diversity, inclusion, and equity programs and the social media content strategy they put behind them.
---
Ready to start connecting with candidates who will not only fit but energize your company culture? CareerArc's social recruiting solution and services lets you quickly find who you're looking for at scale. Schedule a demo today to see how CareerArc can help.