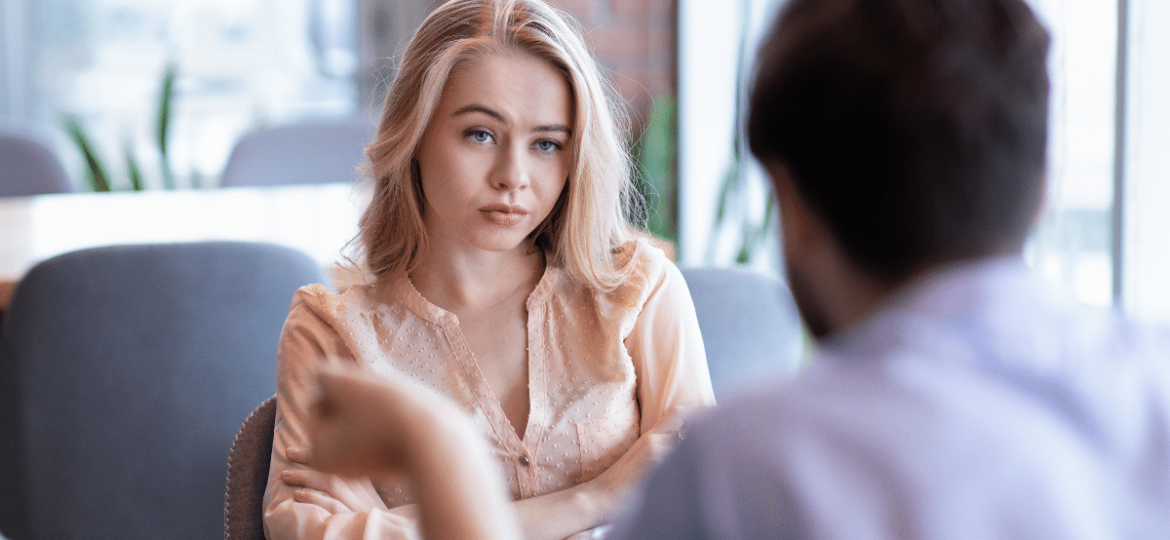 You may have heard of the romcom classic, "How to Lose a Guy in 10 Days." It's a film where the protagonist is on a writing assignment to discover the many ways one can inadvertently drive a love interest away. The characters stage over-the-top antics all in an effort to answer the universal question that often punctuates the unexpected end of any relationship: What went wrong?
This is a common question we have in talent acquisition and recruiting. We all want to know why we've lost that star candidate, or what we could have done differently to get more quality candidates.
Below we attack that question and list how to lose a candidate in five ways based on the findings from our recent industry study that revealed the job search and hiring behaviors, desires, and pet peeves of over 1k survey participants.
So bring out the popcorn and let's roll the highlight clip.
Ignore candidates where they frequent most—social media
One of the top ways to lose a great candidate is to never meet them in the first place. The typical American spends about two hours of their day on social media, which means your candidates—both active and passive talent—are likely spending a good chunk of their online time on social media platforms. On top of that we found it nearly 9 out of 10 candidates use social media in their job search today.
Since visiting social media sites like Facebook, Twitter, LinkedIn are now a daily ritual for many individuals around the globe, if you, your brand, and your jobs are not on social, then you're likely not meeting all the candidates you deserve to get to know.
But once you're on the top social media sites to hire talent today, what should you do and not do?
Fail to impress talent with your employer brand
Employer brand really matters—even in this economy. Our survey revealed 82% of jobseekers consider employer brand even before applying for a job. Believe it or not, this is an increase from five years ago when the percentage was at 75% of job seekers.
Not only is employer brand increasing in importance but social media continues to be the top source for researching information about the employer brand and reputation of a prospective company during the job search, and Facebook is ranked the top go-to source for this information, topping employer review sites like Glassdoor. Today, the company that brands better wins top talent.
Turn job seekers off with a bad reputation—especially around crisis management
In a previous study, we found that if your company had a one-star review you should only expect one out of every five candidates to apply to a give job opening. This year we learned that a bad review specifically about how the company handled the impacts of the COVID-19 pandemic would turn away a third of all candidates.
Mismanaging the impact of the pandemic has also likely led to employee turnover. 72% of active job seekers and 62% of passive job seekers say that their employers' handling of COVID-19 played a part in their current desire to leave. Conversely, nearly half of all employees who have no intention of leaving their company say that their companies' handling of the crisis played a part in their desire to stay.

Play hard-to-get by broadcasting unrealistic expectations
Do your job descriptions paint a picture of a company that demands a round-the-clock work schedule, unrealistic production and revenue quotas, and a "fast-paced" work ethic from each employee? If so, then you may be attracting a few high performers who seek that challenge these days, but it's far more likely that you're turning away the majority of high-performing passive candidates.
We discovered poor work life balance will turn away a passive candidate faster than lower pay. With the unusually difficult year of 2020 now behind us all, it's understandable that the last thing anyone—even a top performer—would want is yet another source of challenges.
Related to the increased demand for work-life balance among job candidates, and likely another byproduct of the workforce changes of the past year, is the desire for more flexibility around where and when they work. Nearly 40% of all candidates say that they would not apply to a company if it lacked a flexible workplace, environment, or schedule and is among the top deal breakers for the average candidate.
Convey a lack of culture, morale, and diversity
39% of job seekers say they would pass on a job opportunity if they found evidence of poor or lacking company culture and morale. Today's job seekers want to know what it's really like to work for your company. As evidenced by the stats above, how an employee works and who (the people and the brand) they work with and for are equally, if not more, important than the salary they receive for that work.
And this should be good news for a lot of employers who reach for monetary incentives first when competing for or keeping good talent. Are you portraying your authentic and unique culture and values in the best way possible and in all the right channels places candidates are visiting to learn it? Today's job seeker often checks multiple online sources before clicking "apply" to your job posting. Platforms like social networks and employer review sites offer highly trusted user generated content from current and former employees that can confirm or contest a candidate's assumptions about a company within seconds.
And what content are candidates looking for when they get there? When we asked jobseekers what types of content on social media would encourage them to apply to a job the top three on the list were job content with a link to the job post, employee spotlights and stories, and diversity hiring initiatives and messaging. Diversity is a priority for job seekers and employers alike: Nearly two-thirds (63%) of candidates say they check social media for employee and consumer comments about workforce diversity, or lack thereof, at a company.
How to get closure and close leaks in your talent pipeline
When a candidate gets far enough along in the candidate journey but then decides to pass on your job offer or discontinue the candidate process, the interviewer may have a chance to learn the reason why. Perhaps a competing offer pulled them away, or the candidate learned midway that it simply was not a fit. However, for the many candidates you don't got to meet in-person because they decided last minute not to click that apply button, or because they were never exposed to your brand or content on the sites they visit most, you almost never get that closure of knowing exactly why they passed on your opportunity.
These five ways to lose a candidate could be the critical areas causing the leaks in your talent pipeline. A robust social recruiting solution and approach help address these areas by amplifying employer brand where brand engagement happens, encouraging employee referral where brand affinity is nurtured, and sharing job and employee related content on the social networks that billions of active and passive candidates use every day.
Download the Future of Recruiting Study to access the complete findings.
---
Want to recruit more effectively on social media? Learn how CareerArc can bring the strategy, frequency, and scale you need to attract the best candidates. Sign up for demo today.