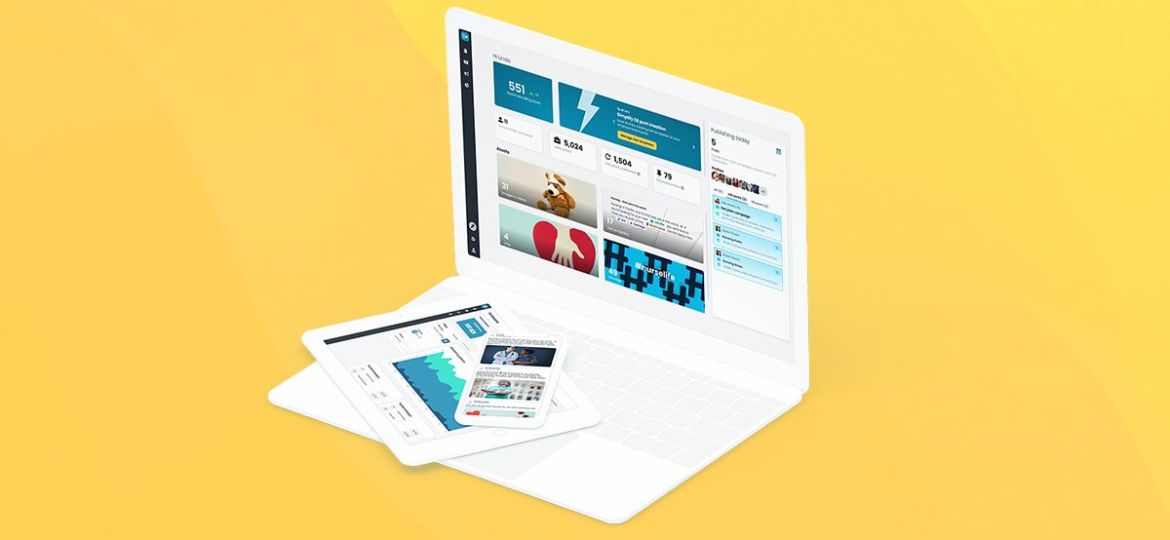 We're still the same social media recruiting solution you've known and loved for over a decade—only now, we're doing things bigger, better, and faster.
And so, without any further ado . . .
Here's a taste of what you can expect from the latest evolution of CareerArc.
ATS auto-sync to automatically create and publish unique, social-optimized job posts at scale around the clock.
Magic posts, a one-of-its-kind technology that mixes and matches similarly tagged jobs, text, hashtags, images, and video links to provide a constant stream of fresh, relevant, and diverse posts to amplify your social media presence. In other words, we create new social media posts for you. Like magic.
Automated post recommendations that suggest the best imagery, publishing times, frequency, and more for your posts, all based on data-driven social media best practices.
Employer brand campaigns around themes such as DEI, culture, employees, and more with campaign-specific publishing schedules.
Content studio that empowers you to create powerful, attention-grabbing graphics—even if you don't have any graphic design knowledge. Using the content studio, you can now upload images from your own libraries or select an image from Pexels, crop it, add a filter, drop in preformatted and stylized text, and finish it off with a sticker or an emoji.
Integration with daily work tools such as Dropbox, Google Drive, SharePoint, OneDrive, YouTube, and Vimeo for a seamlessly efficient experience.
Analytics and social recruiting health score to help you measure the impact of social media on recruiting outcomes and track how your social recruiting strategy is improving over time. Our action-based analytics dashboard provides topline employer brand and job-related social media metrics, including reach, engagement, best-performing posts, jobs clicks, and more with drill-down reporting into each social channel.
"This evolution of CareerArc's social recruiting platform was driven by extensive market input every step of the way. Our goal is to solve real problems talent acquisition teams are facing every single day as they fight for the best talent with limited time and resources.Our approach is guided by several user mantras—never a bad post, always know what to do next, and as few clicks as possible—with alignment and validation checkpoints built-in throughout the process to deliver a solution that is as fun and easy-to-use as it is effective."
Anna Bersudsky, Chief Product Officer, CareerArc