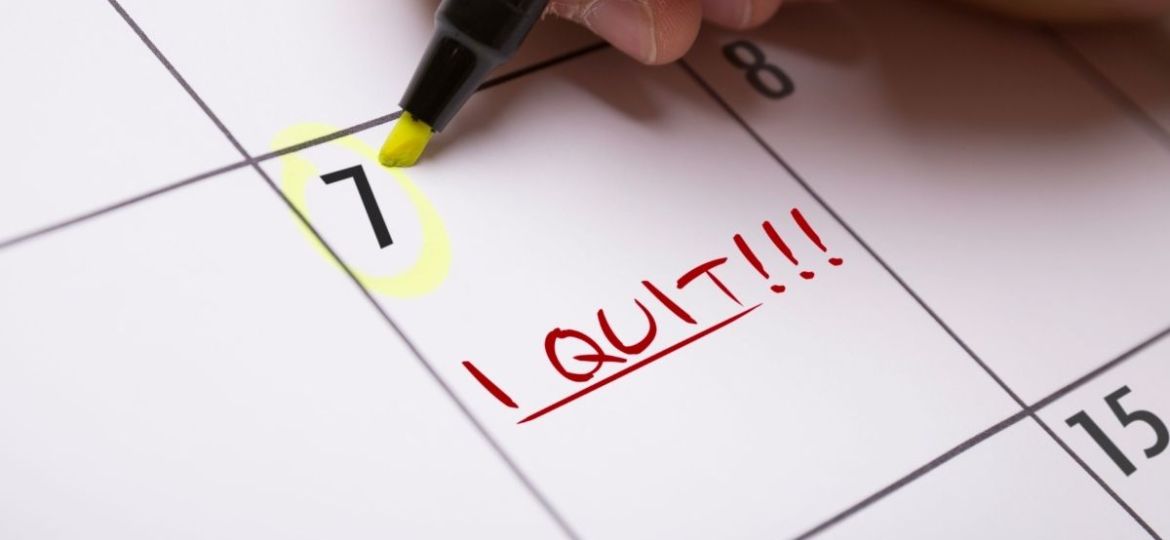 Could you summarize, please?
You got it. Here's what this post will cover:
Now let's get into the meat of it.
It's time to face it: the Great Resignation is real
The Great Resignation. First coined by Anthony Klotz, a Texas A&M University associate management professor who has studied the exits of hundreds of workers, it refers to a large percentage of the workforce suddenly deciding to, well, resign.
How large, you ask?
Which is a huge opportunity for talent acquisition: the pool of talent is perhaps larger than ever. (To put this in perspective, around 4 million people quit their jobs in 2021, but around 6 million were hired.) But it's also a challenge. Because without understanding the causes behind the Great Resignation, you won't be able to speak to that talent pool and find the right candidates for your company.
In the words of Ian Cook, vice president of people analytics at Visier:
"There are steps HR leaders can take to mitigate the impact of resignations, and proactively address voluntary turnover year-round—not only when it becomes a crisis. This starts with taking a data-driven approach to understand which employees are most at-risk of leaving and why. The answers aren't always straightforward, so using workforce data and analytics can help uncover underlying trends that are impacting resignation rates so organizations can implement a more strategic approach to talent retention."
What's causing the Great Resignation
A number of theories have been given for the Great Resignation, including:
Talent acquisition strategies to help you ride the Great Resignation wave rather than sink under it
If there's one thing that's clear, it's that the causes behind the Great Resignation are not uniform. Here are a few ways talent acquisition leaders and teams can address those causes head-on:
1. Strengthen your talent pipeline
With the Great Resignation offering a larger pool of talent than ever, the one thing you don't want is a pipeline that sees them slip out of your hands. Make sure to plug in the leaks by showing that you offer the key things candidates are looking for these days: namely, work-life balance, an attractive employer brand, a diverse culture with high-morale, and a good reputation—especially when it comes to talent management.
2. Got flexibility or work-life balance? Flaunt it.
If there's one thing that's clear from the research above, it's that flexibility and remote vs. hybrid work is a hugely important issue to candidates. (In fact, flexibility and work-life balance ranked in the top 3 things candidates want most in 2021.) Promoting your position on that—both on social media or job boards—can show prospective candidates that you're the right fit for them.
(And if you're concerned that showing your position on work location is going to repel the candidates who don't agree with you—well, you're right. It will. And that's okay. As we outlined in this post, part of your employer brand's job is to repel candidates who aren't a fit for your brand.)
Further reading: Best practices for writing remote work job descriptions
3. Develop strategies for hiring and managing freelance talent
If you do have freelance positions available, now is the time to establish a strategic approach to hiring and managing your freelance workforce to optimize their impact. In the words of Shahar Erez, co-founder and CEO of Stoke:
Most companies view their workforce as employee-based and hire freelance talent for specific projects per demand and not as part of their strategy. This means that HR teams are almost entirely focused on employees and there's no strategy or processes implemented around sourcing, onboarding and managing freelance talent. This impacts the productivity of leveraging freelance workers.
Once there is a team within the organization focused on managing freelance talent, then it will be easier for the organization to identify the freelance talent needed, source them, onboard them per all tax and legal compliance requirements, manage them, and pay them.
4. Reach candidates on social media early, meaningfully, and often.
Some employees are craving flexibility, while others miss the social interaction of working with coworkers. Now more than ever, employers need to show that they're willing to listen to and address their employees and candidates' needs.
Social media is an excellent way to do that. Studies show that 89% of passive job seekers and 84% of active job seekers consider employer brand before applying to a job.
Here are some examples of how to leverage your employer brand on social media to ride the Great Resignation wave.
Winning examples of social recruiting strategy that promotes positive employer brand
Social media is an easy and effective way to show prospective candidates that you're the right fit for them. Posts like that show your culture and community:

Like these that display your diversity initiatives:
And like these that share employee stories and quotes:

Do exactly that.
And, as mentioned above, flexibility and work-life balance are more important than ever. With social media posts like these:
You can show prospective candidates how you're making your approach work to attract the right candidates to you.
Bring it all together with powerfully effective social recruiting
With a talent pool that's larger than ever, more diverse than ever, and more social than ever, an effective social recruiting strategy is no longer optional. 86% of job seekers use social media in their job search. Surveyed candidates revealed that the top 3 types of social content that would make them more likely to apply to a job are job postings, employee stories, and DEI messages—in that order. An effective social recruiting strategy can help you reach passive candidates with far greater ease, get more applicants overall, improve candidate quality, reduce cost per hire—to name just a few.
CareerArc can help you with all that. Like we did with Texas Roadhouse, who used CareerArc to get 400,000 applicants in the past twelve months. Or Boulder Community Health, who used CareerArc to increase job views by 110% in 8 months.
And, because we help you grow your reach and impact on social media organically without having to pay for clicks, we can help you keep your costs down. In fact, CVS Health (one of our clients) reported that CareerArc continues to achieve the lowest cost-per-hire across all of their candidate sources.
---
Put us to use
Ready to reap the benefits of the Great Resignation? We can help. Simply click here to schedule a demo today.