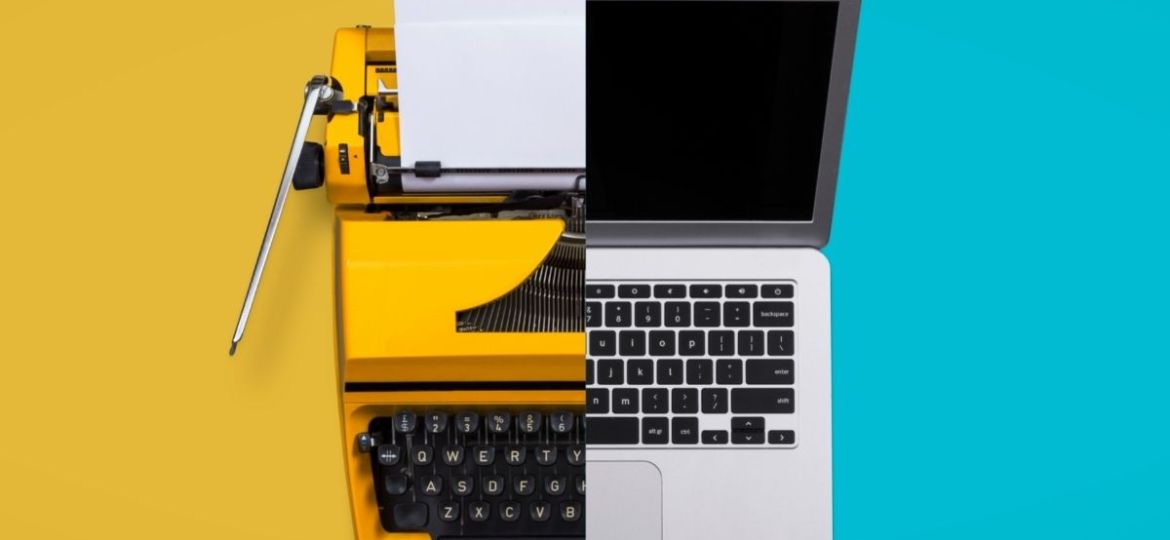 When Gen Z said the side part, skinny jeans, and the laughing emoji were out, millennials collectively gasped in horror. The rivalry between cultural generations is likely as old as the first homo sapien, and like humans, technology from different eras are often pitted against each other in a battle for dominance. In the recruiting world, one might say social media recruitment and job boards were born from two different internet generations. But which one is better? Are there things social media recruiting can do that job boards can't?
Below are just some of the many key differences between job boards and social recruiting. Go here to see the full list.
Reach passive candidates
Before you thank me for being "Captain Obvious," believe it or not, this point is often acknowledged but just as often underrated. What's the big deal with passive candidates?
Employers view passive candidates as the top performers in their company and even in their field. Our survey even proved passive candidates agree with that assessment.
But by definition, passive talent aren't actively looking for a job the way active job seekers are. This means you won't find any passive candidates on job boards. So where are passive talent passively spending their time? Well most people—now more than ever—spend most of their spare time online, on social media.
Plus, active candidates visit social media too—86% of job seekers use social media in their job search and 82% check social media sites to evaluate employer brand.
Related: Learn how we helped Texas Roadhouse get 400k applicants in 12 months. 
Put your jobs and brand on the most visited websites
You know it. I know it. But in case you missed the memo this week—yes, social media is still dominating online traffic, mobile use, and a lot of our free time.
Facebook, Instagram, Twitter, and LinkedIn have held a steady spot among the top 25 most visited sites in the world for years. Job boards, on the other hand, don't even break the list of top 50 global sites.
To get maximum exposure for your brand and open jobs, you need to not only be where candidates are hunting for their next job, but also be where they're already spending their time when not actively hunting for a job.
CareerArc helps employer brands publish content, at scale, on social media sites to meet candidates where they spend the most time online every day.
Leverage the power of peer and professional networks
Have you ever tagged a friend on a job board? Me neither. That's because we can't.
Job boards aren't built for peer-to-peer networking and engagement. But on social media, you can post all of your jobs—and job-related employer brand content—on your company's profile, your recruiters' profiles, and even your hiring managers' and employees' profiles.
Before you know it, your recruiters' connections, your hiring managers' professional networks, and your employees' friends are liking, commenting, and engaging with their posts—and in effect extending the reach of your jobs and branded content to their networks.
And while that sounds like a lot of coordination, time, and effort, we found a way to help companies do this every day, automatically and systematically, and even end up saving teams over 800 hours in their work year on average.
So is social media recruiting really better than job boards?
The honest truth? One isn't better than the other. But both are necessary, especially now when hiring has become more challenging than ever.
With such fierce competition for talent, you need to hire smarter, faster, and better by investing in high-impact and strategic sources of hire that reach both active and passive talent. Paid job boards and organic social media investment work together and can make the other more effective and efficient talent sources. When it comes to job boards and social recruiting, the relationship is more complementary than competitive.
So rather than asking if social media recruiting is better than job boards, the right question to ask is, "How does social media recruitment make my job board ROI better?"
As for our Gen Z vs millennial rivalry: Are baggy pants really better than skinny jeans? No one will ever know for sure, but perhaps there's ample room for both in your wardrobe.
---
Want to make your job board spend more efficient? Learn how you can your cost per hire and time to fill with strategic social media recruiting. Sign up for a CareerArc demo today.