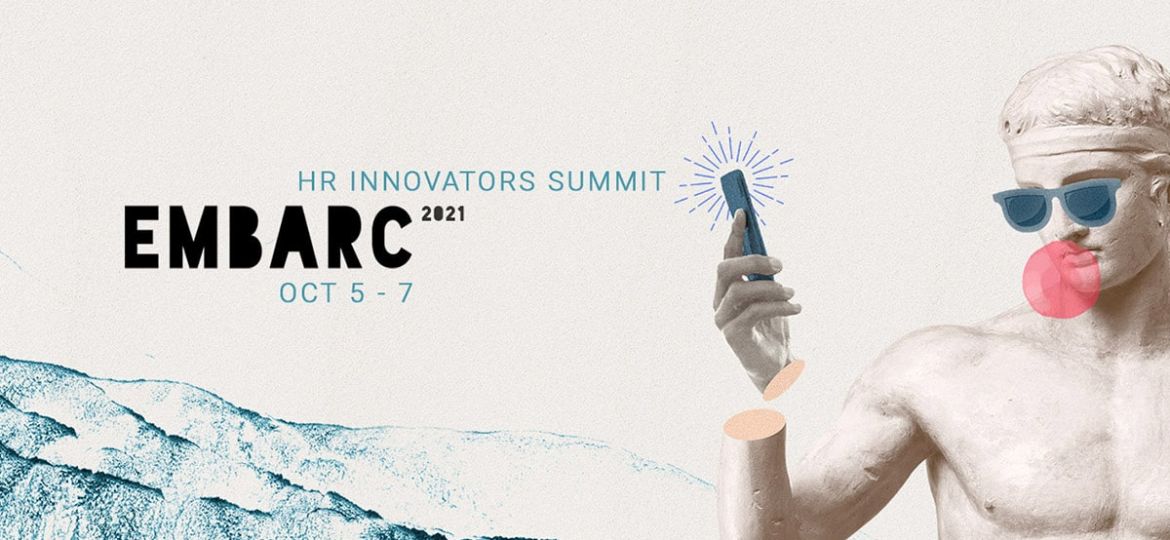 EMBARC is a learning experience unlike any other for talent acquisition and employer brand leaders and innovators
CareerArc will host the EMBARC© HR Innovators Summit in Huntington Beach, California from October 5 to 7, 2021 at the Pasea Hotel & Spa. This two-day event will focus on leading-edge strategies championed by the most innovative employer brands and top talent acquisition leaders and thinkers today. Attendees will hear from and interact with fellow luminaries and practitioners who are shaping the future of talent acquisition and employer branding as they share fresh perspectives, trials and tribulations, sparks of innovation, and insights into some of the trickiest challenges in today's changing recruitment landscape.
Watch highlights from this learning and networking experience unlike any other.
Two days of high-impact, no-fluff content
EMBARC 2019 included more than 30 speakers and 20+ sessions. This year, we're again assembling a speaking panel with high-impact, no-fluff content and a diverse range of voices and perspectives that will generate engaging discussions, challenge attendees to think differently, and give participants concrete takeaways they can implement immediately. And you'll even earn recertification credits at the same time.
Sessions will focus on the following areas with an emphasis on less theory, more strategy and execution:
social recruiting and employer branding success stories, best practices, and tips
trends in social media, social recruiting, and employer branding
recruiting more diverse candidates
diversity, equity, inclusion, and workplace culture
innovations in talent acquisition
post-Covid lessons and trends that will endure
future of recruiting and the workplace
winning recruitment marketing trends and strategies
product innovations
Have a point-of-view you'd like to share? We are accepting speaking submissions from HR leaders and practitioners through July 15, 2021. Want to improve your chance of acceptance? Submit your proposal early as we will review submissions on a rolling basis.
Speaking submissions: Submit your proposal here
Deadline: July 15, 2021
Speaker acceptance: Notifications for accepted submissions will go out by July 31.
Hear what previous EMBARC attendees had to say
How to participate
There are several ways to participate at the EMBARC HR Innovators Summit:
Attend. Early-bird rates expire July 31, so be sure to get your tickets soon.
Speak. We have a few speaking slots remaining. Please submit your speaking proposal here by July 15.
Sponsor. We have several sponsorship programs and a-la-carte opportunities designed to help you make an impact with our audience of talent acquisition professionals. Please contact us for more details.
We can't wait to see you at the beach!