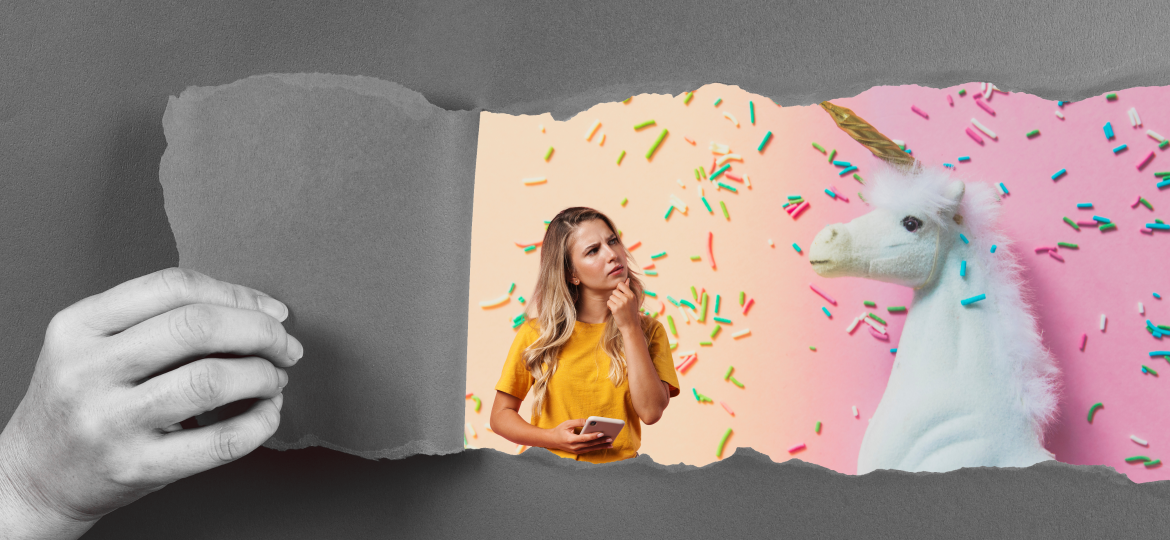 As social recruiting continues to gain traction among talent acquisition teams, a number of myths have made their way into the conversation. A few of the most common claims have a bit of truth underneath them, but others are just plain incorrect. So, we're here to set the record straight!
Before we jump into the myths, we'll share the definition of social recruiting and why it's so powerful for talent acquisition teams. So, what exactly is social recruiting? 
What is social recruiting?
Social recruiting is one component of a talent acquisition strategy that helps employers attract and find quality candidates using the power of social media.
According to our 2021 Future Recruiting Study, nearly nine in ten candidates use social platforms as part of their job search, so recruiting on social media helps you meet candidates where they are. The more candidates you can effectively reach, the more likely you'll find the right fit for your open roles.
Not quite convinced social recruiting is for you? Here are six common misconceptions that hold businesses back—and the truth behind each myth. 
6 social recruiting myths
1. Only big companies benefit from social recruiting
One of the most common misconceptions about social recruiting is that it's only for large companies. The logic here is simple but misleading: Businesses often assume that they need a recognizable brand for social content to attract job seekers. 
The reality is that social media recruiting works for companies of all sizes. Do you have great benefits, an amazing culture and jobs to fill? If so, social recruiting is for you. Whether you have ten employees or ten thousand employees, social platforms help you expand your reach and get more traction on your open roles.  
For smaller companies, rather than relying on brand recognition, an effective social recruiting strategy should include employer brand ambassadors (or, as some people call them, "employee advocates"). These are your own employees—ideally avid social media users—who curate or share your job- and employer brand-related content to their own accounts. 
Since your brand alone may not stand out to social scrollers, you can leverage your employee advocacy program to forge an even more effective connection.
2. LinkedIn is the only social platform that matters
Next, many businesses assume that social media recruiting only takes place on LinkedIn. 
This myth does have some truth to it: LinkedIn is the most obvious platform for talent acquisition because it's explicitly set up for career building. However, X (formerly known as Twitter), Instagram, Facebook, and even Threads (Meta's alternative to X) can all supplement your LinkedIn strategy and help you connect with candidates—especially those who are not in corporate roles.
There are two benefits to this multi-platform approach. First, your employees are likely active on platforms other than LinkedIn, so you use your employer brand ambassador strategy to tap into their networks on platforms like X (Twitter). 
Second, different industries lend themselves to different platforms. While LinkedIn is the gold standard for hiring and career-oriented content, some industries actually favor other platforms. For example, journalism has deep roots on X, so many journalists and editors will post there instead of LinkedIn when they're looking for support. (The hashtag #journorequest gets more use on X than on LinkedIn, in case you were wondering.) 
With that in mind, it's worth exploring whether your industry might have a social recruiting presence outside of LinkedIn. From there, you can lean into different career demographics on each platform to find your dream candidates.
3. You need a lot of followers to get results
Another common misconception is that brands need a lot of followers to benefit from social media recruiting. Again, this myth is rooted in truth, but it leaves an important opportunity out of the equation.  
Yes, the more followers you have, the more people will "automatically" see your posts in their feed, but that doesn't mean only brands with large followings can succeed at social recruiting. Having a thoughtful strategy can help you reach your desired audience, using tools like hashtags and your employer brand ambassadors to get more eyeballs on your content.
When using hashtags, you might be tempted to use broad terms like #hiring or #job, but the truth is your posts will get lost in the crowd. Plus, those hashtags don't reflect how people actually use social media to search. They're not searching #job—they're searching for the role, department, location, or industry they want to land in. You'll have better luck targeting those types of searches with hashtags like #NursingJobs, #BostonCareers, or #RetailJobs.
Long-term, as you invest in your social recruiting strategy, you'll likely build your own following—especially if you share job openings and why your company is a great place to work. The longer you stick with it, the more native followers you'll reach along the way.
4. HR needs access to all the brand's social accounts
Social media accounts sometimes fall in a gray area between marketing and HR departments. 
While marketing has more of a natural claim to the accounts, HR teams often want their own access to focus on employer branding instead of traditional branding. As a result, many talent acquisition teams ignore social media recruiting if they don't have access to their brand's social accounts.
If you're stuck in this stalemate, there's an easy workaround: creating a new "Careers" account on each platform to focus exclusively on job posts and employer branding in recruitment. Marketing teams can use the original accounts to build consumer-facing relationships, and talent acquisition teams can use their "Careers" accounts to build employee-facing relationships. Win, win! 
5. Job seekers aren't looking for openings on social media
Next on the list, employers often claim that their job seekers aren't looking for roles on social media. We can debunk this myth with one stat: a whopping 86% of job seekers use social media in their job search, making up the clear majority. But what about the 14% who aren't looking for work on social platforms? 
Even job seekers who aren't explicitly looking for work on social platforms are engaging there. The latest research shows that the average person spends two hours and 27 minutes on social media every single day, offering countless opportunities to engage with employment-related content.
Many talent acquisition teams have a reactive approach to hiring, only investing in their employer brand and recruitment strategy when they have open roles to fill. In reality, every touchpoint has value, even with people who aren't actively looking for a new job. Staying on candidates' radar helps build employer brand recognition, even if they won't apply for an open role until months or years down the line. 
Finally, if you have the right role, passive job seekers may be enticed to apply anyway—but only if they hear about the role in the first place. Social media is a great way to make sure your message reaches its intended audience. 
6. It takes too much time to do social recruiting effectively
Last but not least, we often hear that social media recruiting takes too much time to be feasible for the average team. While social recruiting would be a serious time investment if you did it all manually, automation cuts down on every step of the process.
CareerArc lets you post to your brand and employee feeds automatically. And while there are many tools on the market that automate scheduled posts, CareerArc is the only platform that auto-syncs with your ATS to generate automated job posts for all your current openings.
With CareerArc at your disposal, executing your entire social recruiting strategy is a matter of minutes rather than hours. Consider this myth busted!
Kickstart your social recruiting strategy with CareerArc
Now that those myths are out of the way, it's clear that social recruiting is a powerful tool for all kinds of businesses.
CareerArc is designed to help you tap into the power of social recruiting without taking time away from other responsibilities. Use our "set it and forget it" approach to reach more candidates and develop a recognizable employer brand at scale. 
Want to try it out? Click here to request a demo.