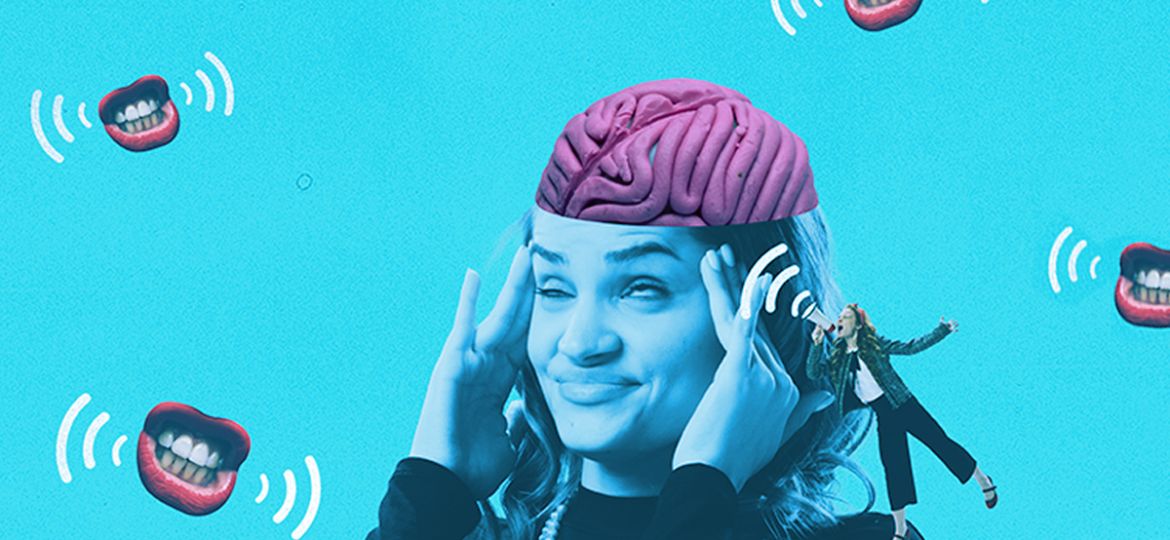 Passive candidates are commonly considered the best candidates out there, and for good reason. They make higher quality employees, are more likely to stay with your company, and tend to do a better job at picking companies that align with their own values and interests, making them a good fit for your employer brand. Which begs the question: how do you actually go about recruiting passive candidates?
To help you adopt effective ways to reach and recruit passive candidates, we asked hiring managers and business leaders this exact question.
Here are their answers:
Use social media to share a compelling employer brand
Use employee ambassadors
Tailor the recruitment process to target passive candidates
Showcase your company's culture and future potential for the right appeal
Reach them through social media
Provide incentives to encourage employee referrals
Build an active professional network
Use social media to share a compelling employer brand
"Since passive candidates aren't actively looking for jobs, job boards and job ads tend not to be highly effective in attracting them," says Debora Roland, Vice President, People Operations at CareerArc. "Instead, focus on sharing your employer brand on social media. 89% of passive candidates consider a company's employer brand and reputation before applying to a job, and social media has been shown to be the #1 place they go to research that employer brand. Plus, with so many of today's workforce on social media, posting on social media allows you to catch the attention of passive candidates even when they aren't looking to research you.
"One tip I always share: don't limit yourself to your company's social media accounts. Tap into your employees' networks by turning your employees into advocates for you on social media. Not only will this boost your reach, but it'll also boost your effectiveness. Candidates engage with content from an employee 8x more than they do with content from a company."
Related: 2021 Future of Recruiting study
Use employee ambassadors
"Employee ambassadors are one of my favorite tactics to reach and recruit passive candidates," shares Michael Alexis, CEO of TeamBuilding. "These partnerships function like a sort of mentorship or buddy program and give potential talent much more individualized and one-on-one attention than traditional recruiting methods. These interactions tend to be much lower-stakes than most recruitment environments. Because the ambassadors are not making the hiring decisions, candidates may feel more comfortable asking questions. Because these programs are not a critical aspect of the employees' core job, applicants are more likely to trust ambassadors, as they have no obvious incentive beyond sharing their authentic experiences. Plus, these programs take the lift-off of HR staff, as members of the organization share the task of relationship building with hiring leads. It is important to elect employees who are trustworthy and want the best for the brand to these roles, as these folks can wield significant influence over employer reputation."
For more on employee ambassadors and advocates, check out these 24 essential employee advocacy statistics.

Tailor the recruitment process to target passive candidates
"My favorite recruitment tactic targeted at passive candidates is tailoring the application process and experience to them," says Nunzio Ross, Owner and Head Director of Majesty Coffee. "It's challenging enough to convince passive candidates to join your team, so making it seamless for them is crucial. Consider reducing the number of click-throughs and uploads required during online recruitment and make your recruitment page mobile-friendly. These changes can help streamline the application process for passive candidates by a mile.
"By extension, passive job seekers also respond differently to interview questions. Asking them like how you ask active job seekers can turn them off, so avoid questions that directly ask why you should hire them. Always remember that you are coming for them to join your team, not the other way around. It's the recruitment experience that makes the difference for passive candidates."
Related: 15 practical strategies to reach passive candidates
Showcase your company's culture and future potential for the right appeal
"The contemporary applicant has access to a multitude of data about your organization and will make use of it," says Nathan Hughes, Marketing Director at Diggity Marketing. "Competitive remuneration packages, a focus on work-life balance, and professional growth chances are the top three things applicants seek when transferring employment, according to candidates. This indicates that individuals shift occupations, not for short-term gain, but because they think it is the next stage in their career. Coordinate with your marketing department to generate particular material that appeals to passive prospects, emphasizing your company's future potential and work-life balance."
Related: Harris Poll survey on what today's employees want
Reach them through social media
"There is no question that given the current state of the hiring market right now that passive applicants are going to be more qualified and able to fill some of those difficult roles," says Steven J Smith, SHRM-CP, PHR, Chief Hiring Expert at ApplicantPro. "One of the most overlooked resources for passive applicants is through social media, such as Facebook, Twitter, LinkedIn, etc. Passive applicants are not simply going to respond to mass marketing or advertising, but when a friend or a colleague shares information about an organization or an open position, the opportunities are great for attracting passive applicants who will listen to those within their circle of influence. This is important too, because it is a much more natural way to educate the potential employee on what it might be like to work for the organization. Shares should come from the passive applicant's network directly where they can read a comment or recommendation from their network to have a much more powerful impact and influence on their desire to dig deeper and potentially apply."
Looking for some inspiration on how to attract candidates on social media? Check out these 11 killer social media job post examples.
Provide incentives to encourage employee referrals
"Sometimes—in fact, many times—your best avenue for reaching passive candidates are your current employees," says Ronald Kubitz, Director, Recruiting and Human Resources at Forms+Surfaces. "The best additions to your team are often referrals from current employees, who know the company and culture inside out and would not wish to refer to a "bad new hire".
"By offering current employees small financial awards or other perks your chances of seeing quality referrals will increase. Consider having a referral event where you block off 2-3 hours of the day and incentivize current employees ($20 per referral who attends… paid on the spot) to invite possible new employees to your company for tours and possible interviews. Serve light snacks and beverages to make it a fun and casual event and one that will make a great impression on the possible new hires. Interview on the spot and count the new hires as they start their journey with your company in the weeks ahead."
For more on this, check out this article on designing and managing employee referral programs.
Build an active professional network
"Something that I've found effective in recruiting passive candidates for openings is to nurture my network," shares Mary Williams, Head of People at Pinnacle Advertising. I make a conscious effort to take the time to build authentic connections and remain active with my professional network. Building relationships enables me to ask around "who should I hire?" and people are very happy to make introductions to connect me with others in their network that may be a good fit for the position I am trying to fill."
Related: 6 must-try talent acquisition strategies
Strategically automate your passive candidate recruiting
Attracting passive candidates doesn't need to take a lot of effort. For over a decade, CareerArc has helped clients of all sizes and from all industries recruit higher-quality passive candidates on social media with ease. (So much ease, in fact, that we end up saving our clients an average of 6 months of work a year.)
Wanna see how we work? Just click here to try out a free demo.
This post was graciously contributed by Terkel. Terkel creates community-driven content featuring expert insights. Sign up at terkel.io to answer questions and get published.