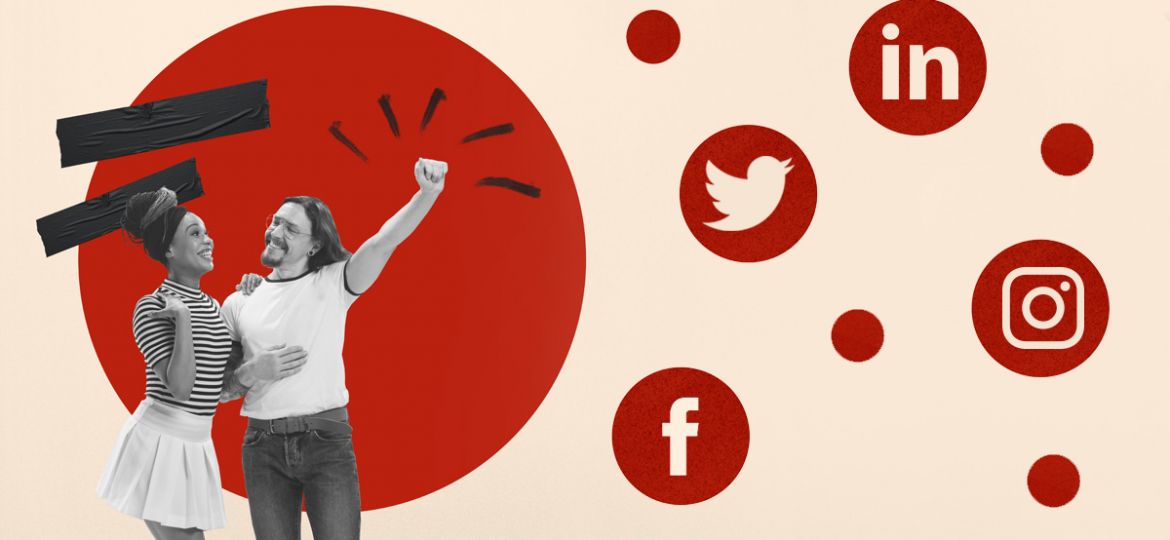 Let's talk about posting your open jobs to social media. Because sure, you probably already know that social media job posts are one of the most effective ways to find employees today (and if you don't yet know that, see here and here for why), but "effective" doesn't always mean easy. What are you supposed to write? When are you saying too much and when are you saying too little? Is there a template that all social media job posts should follow, or are you just supposed to wing it?
As it turns out, there are only three things a job post on social media needs to cover. Your social media job posts simply need to cover:
What position you're hiring for.
Why candidates should care.
How they can apply.
That's it. That's all they need to say.
And as for how to cover these three points both creatively and effortlessly, keep on reading.
Further reading: How CareerArc crafts new creative and quality job posts for you like magic.
The "what" of social media job posts
The first thing your post should cover is what position you're hiring for. If you're looking for salespeople, you're going to want to mention that you're looking for a salesperson. Otherwise, no one will know that that's what you're hiring for.
Of course, the "what" doesn't have to be a job title. It depends what the focus of the post is. Often it'll be the position itself, but sometimes it might be something else unique about the position—for example, the company culture—or a post targeted at specific groups of candidates, like vets.
This social media job post from ULTA Beauty focuses on the candidates it's targeted towards over the positions they're recruiting for.
As Jessica Goldapple, Client Enablement Manager at CareerArc, put it, "Think about what the candidate is searching for. Some people search for positions, but some search for a work environment or a change in career. A job post doesn't have to be about the actual job."
Your social media job post should address the why
Imagine every time someone sees your job posts on social media, they ask an unspoken question: why? Why should I work for you? I see you're hiring, but why should I care?
We've said it before and we'll say it again: unless you have candidates literally waiting to work for your company in this position, simply saying that you're hiring isn't enough to grab a candidate's attention. They have so many positions to apply to. Why should they apply to yours?
"The #1 thing to bear in mind," says Natalie Brodie, Client Success Manager at CareerArc, "Is to look at this position through the lens of the job seeker. Ask yourself: what would make them pick my company over a competitor's?"
Pro tip: Feeling like you don't know what your why is? Try checking your job description. Job descriptions cover so much information, including why a candidate should want this position. A quick san of the job description should provide more than enough information for your social media posts.
Don't forget the how
This one's pretty straightforward. The primary goal of any job post on social media is to encourage candidates to take action. (You may have other goals for your job posts, too—raising brand awareness, boosting your employer brand, and so on. But the primary goal is to get that click.) Don't forget to include a link they can click on to make sure they can take that action you want. What the link is is up to you. But there should be a link
Pro tip: So far, we've focused on job posts promoting a specific position and linking to a specific job posting. Social recruiting posts that promote multiple positions at once and link to career sites also have a what, why, and how—it's just going to be a little more general. Since you can't get into the specifics of any one position, focus instead on more "big-picture" things like your EVP and employer brand.
In this post, H&R Block is marketing multiple positions at once, and makes their "why" the various ways they'll help candidates advance in their careers.
Find more employees faster with CareerArc
Tired of feeling like recruiting is taking up way too much of your time? Of not finding the candidates you need? Of feeling lost in the world of social recruiting?
Take your recruiting to the next level with CareerArc. Our social recruiting and employee advocacy solution helps you find the candidates you need by automating your social media recruiting and employee advocacy for you—helping you reach more candidates, build your employer brand, and reduce cost with minimal effort.
Interested? Click here to try out a demo.