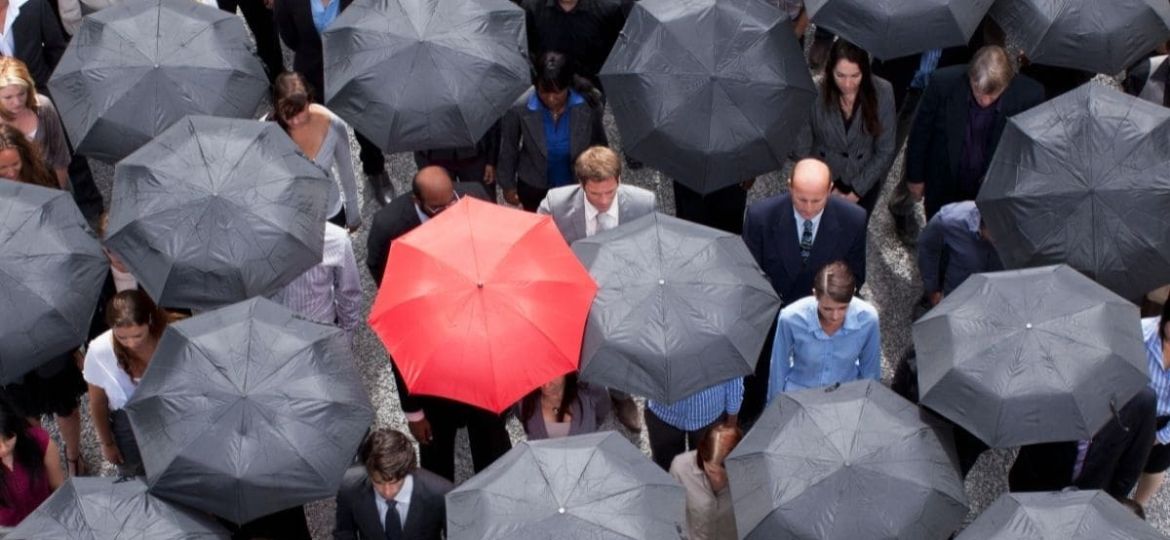 Here's something you've probably gathered by now: building brand awareness on social media boosts your social recruiting results in every way. But that's the problem. Your competitors know it, too. Competitors that are trying to build their own brand awareness through social media.
Which begs the question: with such a crowded field, how are you supposed to stand out? How are you ever supposed to build brand awareness if everyone is doing the same thing at the same time?
The answer?
By doing it right.
Here's how.
1. Boost brand awareness by building a brand personality
Just like with people, personalities are what makes one brand stand out from another—and brands that stand out capture attention.
Here are some tips to add personality to your employer brand and your social media posts:
Should your personality be edgy or timely? Irreverent or sincere? There's no right answer.
Your personality should simply be you.
Check out Taco Bell's Instagram page. It's filled with fun and funny posts that embrace the craziness that is the Taco Bell brand.
Now compare it with HubSpot. There are some humorous posts, like this one . . .
View this post on Instagram

. . . But mostly their content is focused around being educational and helpful.
Is one better than the other? Nope. Taco Bell is being true to Taco Bell and HubSpot is being true to HubSpot.
That's all you need.
Psst: here's a great article about finding your brand archetype.
Don't be afraid to be a little edgy
You don't always have to play it safe. Being a little irreverent or humorous can make a truly lasting impression.
But you also shouldn't go to an extreme that clashes with your brand. It's all about subverting expectations.
Viewers expect you to be stuffy and boring. Even a little edginess can work wonders.
Looking for an example of brands that are great at being edgy while also staying true to their message? Check out Velocity Partners and Tesco Mobile.
Create content that appeals to your viewers
Take Texas Roadhouse. Their social media content is perfectly in sync with what their customers, candidates, and even employees want to see.
Another example? Ulta Beauty. Their Facebook page is filled with the type of how-to videos, memes, and helpful tips their customers want to see. Like this post:
Further reading: What is the importance of employer branding in recruitment?
2. Boost brand awareness by adding a human touch
Behind every corporation is a team of real people with real personalities. And your candidates and customers want to see that. Nearly a third of candidates (31%) say employee spotlights and stories can convince them to apply for a job.
Here are some tips to humanize your brand:
The #1 way to show candidates and customers that your brand has real, living people behind it? Show them the real, living people behind it. (I once asked a brand's returning customers why they kept returning. The main reason they gave? We'd allowed them to meet the developer behind the brand, and they'd come to trust and believe in his vision.)
Here's a great example from Willamette Dental Group:
Talk to your followers instead of at them
Social media is all about connection. That applies even with a business' social media. It's about more than just posting your content and jobs and hoping people will engage with them.
You have to engage back.
When people comment, respond. Repost other people's work, if it aligns with your style and standards. Use your social media to build meaningful, lasting connections with your followers.
And, as an aside, the benefits extend beyond connection. Comments and interaction on social media can offer valuable insights into your customers' and candidates' needs and how you can address them.
Take the time to understand your followers' needs, pains, and hopes, and communicate in a way that's relatable to them.
Ask questions. Share your own experiences and—yes—failures. Be witty if it calls for it.
Take Trello for an example. They're great at marketing their services in a way that's relatable to their followers. For example:
Further reading: 7 Ways to Humanize Your Brand
3. Boost brand awareness with a multi-faceted approach
Certain posts and types of content are always going to do better than others. But if you keep posting the same thing, you run the risk of becoming repetitive.
Instead, try a multi-faceted approach. Take CVS. They post all types of content. A post could be something timely or informative:
It could be product-specific:
Or it could something inspirational and touching:

Mixing it up helps.
Further reading: Why you need a multi-faceted social media strategy
4. Don't overthink the whole attention span thing
It sounds scary. "People's attention span for social media is about 2 seconds!" How are you supposed to build brand awareness in just two seconds?
But here's the thing. Those studies never meant that people cannot concentrate for more than two seconds. They meant that people will only concentrate on you for two seconds—unless you give them a reason to stay.
So instead of viewing the two seconds as an obstacle, view it as a challenge. The field is crowded. Viewers are overstimulated. And you have two seconds to stand out from the crowd.
Make them count.
Further reading: Attention span on social media is 2 seconds. Turns out, that's plenty of time
Next steps
So how do you do all this? How do you take these tips to build brand awareness that empowers you to stand out from the crowd?
There are some great resources out there that can help. These guides from HubSpot and, yes, CareerArc are great places to start.
But if you want to take the uncertainty and labor out of it all, take a look at CareerArc's social recruiting solutions to see how we can help you stand out from the competition.
And if you're interested in seeing them in action, just click here to try out a demo.