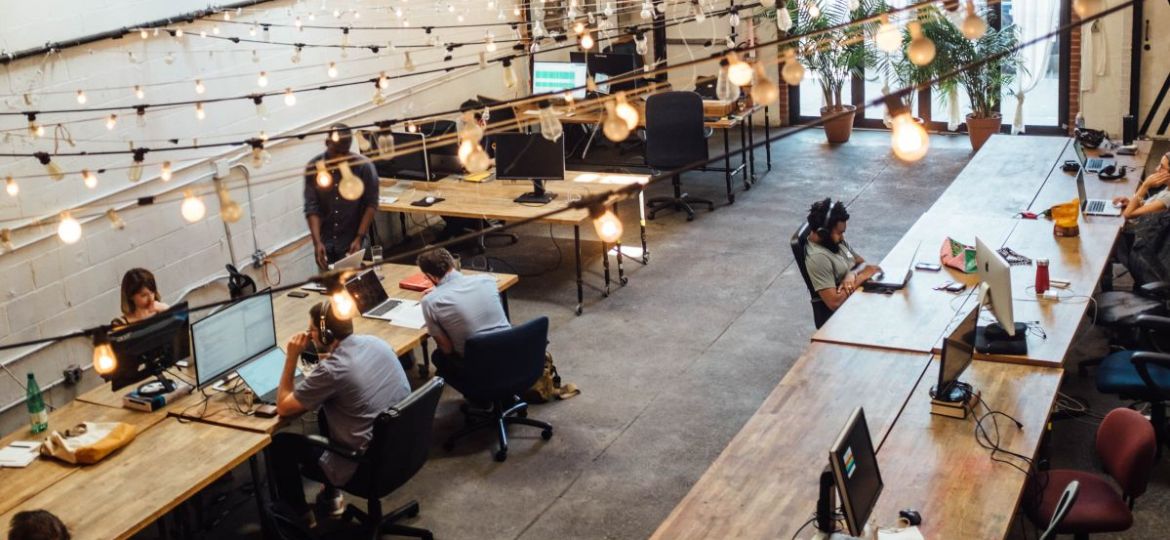 Whether you are actively participating or you are giving the Wild Wild Web free rein, the importance of employer branding in recruitment cannot be overstated. Your company has an employer brand—and it's dictating the quality and quantity of candidates you're attracting. 
According to Glassdoor, 69% of Americans would not take a job with a company that had a bad reputation, even if they were unemployed, and 84% would consider leaving their current jobs if offered another role with a company that had an excellent reputation. In other words, candidates are making job decisions based on their impressions of a company's brand and they're doing it with or without your input. 
It's high time to take back some control.
What is employer branding?
Groupon Head of Global Employer Brand James Ellis defines employer brand as "a perceived pattern of why people would work for you." In our monthly CareerArc webinar series, he shared that this pattern emerges over time and is the identity of the organization—this includes the work environment, work-life balance, social values, benefits, and more. Essentially, it's every aspect of the way employees experience your company, from your job ad to the hiring process, onboarding, employee value proposition, and beyond to show why a candidate should work for you—and not another company. 
Why employer branding is important
There are several benefits to building and marketing your company's brand in employer branding and recruitment. Below are five ways that investing in employer branding improves your ROI.
1. Establish trust
In today's digital landscape, trust is the most powerful currency. Whereas in the past, companies may have gotten away with exaggerated claims, social media platforms now provide a way for past, current, and prospective employees to voice their opinion and paint a more realistic picture of the workplace. A transparent employer brand demonstrates authenticity to the candidate, which helps build trust both internally and externally as well as attracts potential candidates.
Social media is one of the most organic communication channels to give an honest look at the culture and day-to-life that encompass your organization. Harkening back to Ellis' definition of employer brand as a pattern, a strong social media presence will consistently showcase what it's like to work at your company throughout the candidate journey.
2. Grow your candidate pool
A strong employer brand also helps you and your team maintain a constant flow of candidates for hiring. Taking a proactive approach and building a relationship with candidates long before they're "ready to apply" ensures that your team always has a database of candidates that they can dip into when a new opening appears. If these passive candidates have a good impression of your employer brand, they will be more eager when the time comes to chat about an appropriate opportunity. (And your job will be much easier.)
3. Attract top talent
According to research conducted by ManpowerGroup Solutions, the more experienced a candidate is, the more likely he or she will approach recruiters based on branding perception. That means that your most qualified prospects place the highest importance on your employer brand, and you will lose them simply by not positioning yourself accordingly.
Employer branding is even more crucial in highly competitive sectors where niche skill sets are required. If you have a position that's already hard to fill, you don't want to make it even more difficult by not presenting a clear employer image. Remember, the best talent has plenty of options so filling a top candidate—or losing one to another company—can really just come down to the strength of your online presence.
4. Decrease cost per hire
LinkedIn data reveals that a company with a stronger employer brand than its competitors on average see a 43% decrease in the cost per candidate they hire. By investing in your employer brand, you don't have to spend all of your hard-earned profit on advertising and marketing campaigns to create awareness during the talent acquisition process. Instead, candidates are more likely to proactively research your company when they've heard or seen good things about your company. That's extra money that can instead be spent on employee engagement activities and innovation that further attract fresh talent and retain key employees. 
Candidates are also now seeking more than a paycheck and will accept a lower salary if they see that the company has positive reviews online. In other words, reputation carries more weight than money, and you can save money on compensation costs by developing your employer brand. 
Lastly, a strong employer brand will also speed up the recruitment process, as job seekers who are already familiar with your brand will be more willing to respond to recruiters contacting them about a position. This decreases the time to fill, which ultimately impacts the bottom line. 
5. Increase loyalty with existing employees
Having a strong employer image will not only improve the external reputation of your company, but your internal reputation as well. If you have a good culture at work, employees will have a higher level of motivation as they are proud to be working for a company that values and cares for them.
If employees are excited about working at your company, you can also leverage them as brand advocates and have them share on social media all the great things your company is doing. The more positive your employer brand is, the more genuine your current employees will be in sharing their excitement or appreciation online. This will differentiate your posts from other generic employer brands, which will help attract even more top candidates who want to work for a trustworthy company like yours. And so, the cycle begins. 
Where to go from here
It's clear that employer branding not only impacts how people see you but what they decide about you. Being intentional about your messaging and digital presence is the foundation of an effective employer branding and recruitment marketing strategy, which is an essential driver of your business's long-term success.