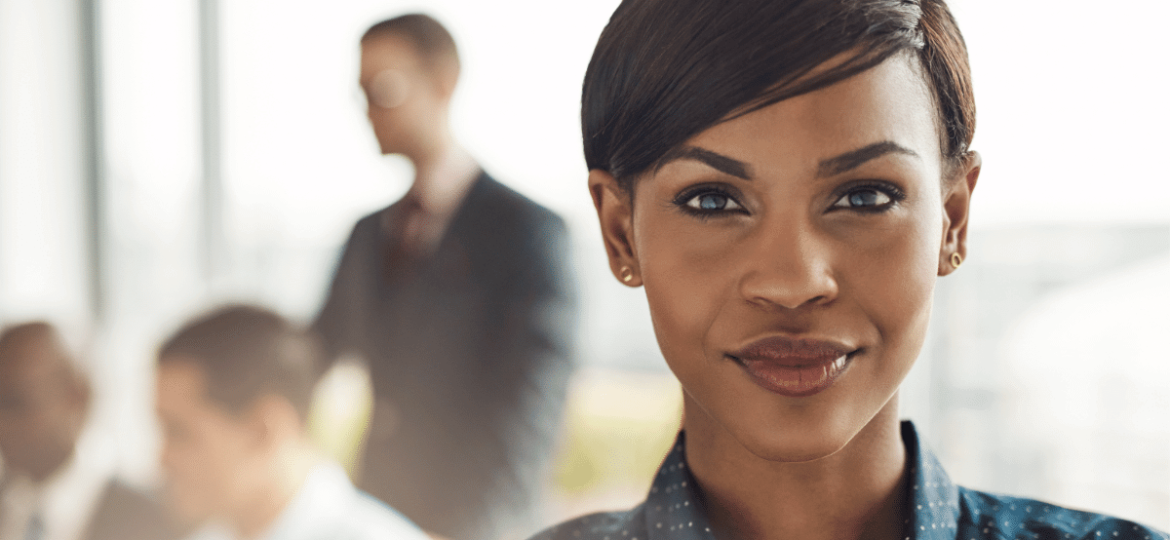 February is Black History Month, and for these CareerArc clients, it's a time for observation, celebration, and meaningful change. By taking demonstrable action on their diversity pledges, these companies are helping to create a more diverse, equitable, and inclusive society by supporting Black communities, leaders, and businesses. Diversity pledges work not only to uphold a commitment to greater inclusion, but they also help to attract top-tier job seekers.
According to our study, nearly two-thirds of job seekers report checking social media for employee and customer comments about workforce diversity at companies they're interested in working for. Meanwhile, a little over one in four job seekers are more likely to apply to a company that publishes diversity, equity, and inclusion (DEI) messages than one that does not. So what's the best way to get the word out about your company's DEI efforts? These posts provide compelling examples.
Mastercard invests in a #blackowned future

"This partnership is about thinking ahead, it's about building a bridge," Marc Morial, president of the National Urban League, explains in this video about Mastercard's $500 million commitment to closing the opportunity gap for Black-owned businesses and communities by partnering with organizations including the Community Reinvestment Fund, USA and MoCaFai over the next five years. By targeting funding and support to historically underserved Black businesses and individuals, Mastercard is not only boosting opportunities today, but building a solid economic foundation for the future.
With over 30,000 views and hundreds of positive reactions, this post has clearly resonated all across the internet. The video's artful blend of footage featuring local entrepreneurs and the national CEOs and presidents of each of these larger organizations underscores Mastercard's commitment to truly investing in the community from the ground up.
CVS Health earns its diploma in diversity
A longstanding champion of promoting diversity among its workforce, CVS Health in late January kicked off Black History Month with this post announcing its creation of a $5 million scholarship with the UNCF for Black and Latinx students pursuing health care careers. This scholarship is only a fraction of their $600 million commitment to addressing racial inequality, which includes initiatives to provide professional mentoring, increase access to affordable housing, and partner with civil rights and social justice organizations for better policy outcomes.
Diversity pledges work best when they address inequities at all levels. By providing educational opportunities in addition to broader social policy changes, CVS Health makes it clear that they understand the need to address both larger institutional and societal barriers that lead to uneven access to higher education and career opportunity. The overwhelmingly positive reactions on this post reflect the public's enthusiasm for a company that has the foresight and commitment to not only enrich individual lives, but an entire community.
Ulta Beauty gets personal with Black history month
Black history isn't about one central narrative: rather, it's a collection of each person's individual experiences and stories. Ulta Beauty chose to celebrate this rich trove of storytelling in several different ways, including by asking its Black associates "what does Black history mean to you?" The range of heartfelt answers in this video post elegantly conveys the company's commitment to diversity by giving potential job seekers a solid sense of what their company culture is like. Who better to describe what it's like to work at the company than its actual employees? Thousands of enthusiastic viewers across multiple posts agreed.
Ulta Beauty also invited Black-owned beauty businesses to pitch their brand to a panel of judges. The company, which has a page dedicated to Black-owned beauty brands, has for years made workforce diversity a central tenet of its business (which we've happily spotlighted before). Ulta Beauty's numerous diversity pledges work because they are genuine messages from a company dedicated to creating an inclusive, supportive, and proactive environment for all. The hashtag #ChampionDiversity isn't just a savvy social-media search term; it's a mandate, and Ulta Beauty continues to raise the standard for excellence.
Diversity and inclusion content resonates with so many different kinds of people and across industries, but your company's social media strategy doesn't have to be limited to a single kind of video, image, or post. In our DEI Lookbook, we've put together a comprehensive array of examples that not only successfully highlights diversity and inclusion initiatives, but inspires all those who see them.
---
Attracting excellent candidates to your organization ultimately comes down to finding the best match between both your company culture and your future employee's career goals. CareerArc's social recruiting platform makes it easy to find and attract the best candidates for any position—sign up for a quick demo today to see how we can help you achieve real hiring outcomes with social recruiting that works.