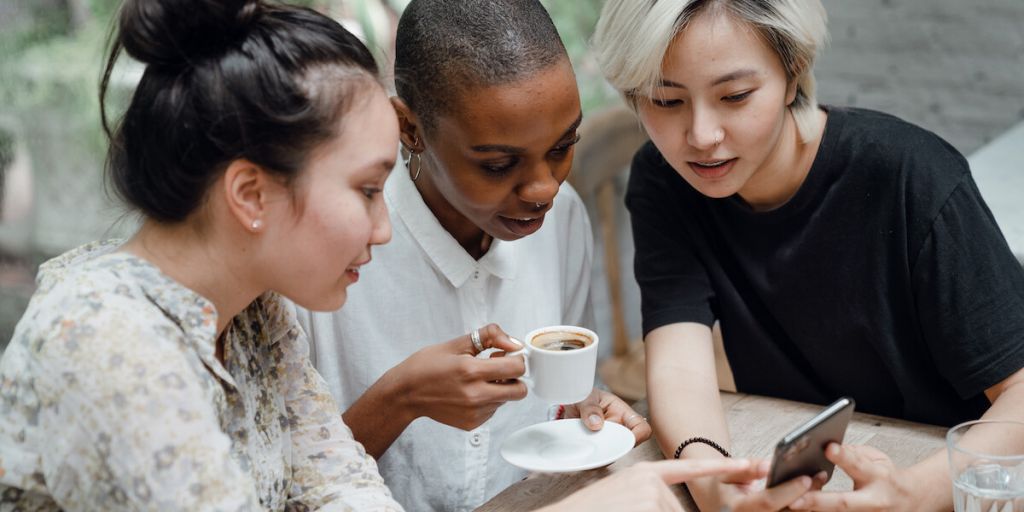 Growing unrest in the U.S. has shown a spotlight on diversity, equity, and inclusion – or lack thereof – in the workplace. While there's a growing consensus that addressing inequality in the workplace is a must, achieving a diverse and inclusive workforce is still largely an aspiration. A 2019 study by the Center for Talent Innovation found that black professionals hold only 3.2% of executive and senior manager positions and less than 1% of Fortune 500 CEO spots. 
Beyond the societal impact, studies show that diverse companies achieve increased levels of performance and profit compared to less diverse organizations: 
Ethnically-diverse companies are 35% more likely to outperform their peers (McKinsey)
Highly-diverse companies achieve 2.3 times higher cash flow per employee (Bersin)
Above-average diverse management teams experience 19% higher revenues than below-average diverse management teams (Boston Consulting Group)
If you hire for an organization that is committed to diversity and inclusion, below are some of the ways social recruiting can help you diversify your talent sources, update your employer brand content, and increase awareness around your diversity, equity, and inclusion (DEI) initiatives to attract diverse candidates and leaders. 
Related: Watch our HRCI- and SHRM-approved webinar where an expert panel discusses several topics that are top-of-mind for HR leaders today, including how DEI initiatives have impacted today's businesses and workforces.
Diversify your talent sources
Social recruiting leverages social networks accessed daily by some of the most diverse user populations
One of the best ways to attract a more diverse candidate pool is to find channels that are diverse themselves.
Compared to any other social platform, Facebook boasts the most diverse user population across multiple demographic factors—including age, gender, race, education, and residence. Of the groups surveyed by Pew Research, Black, Hispanic, and white Americans have near equal representation on Facebook at about 70%. Facebook is just as likely to be used by an adult between 18 and 27 years old as someone between 30 and 49 years old. On Instagram and Twitter, there is a larger share of Black and Hispanic Americans using these platforms compared to white Americans.
Choosing to add these social networks into your mix of hiring channels is one simple yet impactful step towards ensuring your job posts and employer brand content are reaching the diverse audience you seek.
Diversify your talent brand content
Review and refresh your employer brand content to reflect your diverse and inclusive philosophy, culture, and goals
In a Vice article on the power of representation in media, historian and author Carlos Cortes states, "Minorities realize—supported by research—that the media influence not only how others view them, but even how they view themselves."
Are you highlighting diverse employees in your job postings and employee spotlights? If you only have access or approval to use stock imagery, do you have a diverse source or selection to choose from? Below are a few examples of how companies are integrating these images and messages into their employer brand content. 
ULTA BEAUTY
ULTA Beauty's commitment to diversity made headlines in 2018 when the company first unveiled its campaign titled, "The Possibilities are Beautiful," which included national TV ads that feature "a variety of ages, ethnicities, sizes, and genders." The consumer brand campaign carried over into ULTA Beauty's employer branding where its career site and social media content are seamlessly aligned.  
Follow ULTA Beauty on Twitter: @ultabeautyjobs
ULTA Beauty consistently posts about the importance of diversity through a variety of media, from Facebook Live webinars, videos, and simple but poignant graphics and messaging.
Follow ULTA Beauty on LinkedIn: https://www.linkedin.com/company/ulta/
Share your commitments, actions, and achievements towards diversity
Reinforcing your values to your professional community is important, powerful, and highly motivating. 
Share your beliefs as a company, and more importantly, the actions you are taking to support that philosophy. Did you achieve a diversity goal? Celebrate those achievements to encourage more diverse candidates, as well as other corporate leaders, to learn and share in your vision. 
CITY OF EDMONTON 
Social platforms can serve as the channel to share as well as house your media content. To celebrate its award as one of Canada's Best Diversity Employers, the City of Edmonton put together a brief YouTube video, which is also embedded on the front page of their career site, showcasing the diverse faces and voices of municipal employees who speak on how they make a difference every day. The City of Edmonton's YouTube page has over 10k subscribers. 
Commit first through action, then achieve, together.
Today, employees and consumers alike expect, if not demand, transparency and authenticity from companies and their leaders on the issues of inequality in the workplace—which is one reason why social is one of the most active and effective channels through which employers share their continuous work towards DEI goals. Leaders know that DEI is not an ideal achieved overnight, and so social media can help organizations ground the DEI discussion among the very community it aims to impact, marking milestones achieved over time both to celebrate as well as recommit to the purpose, together. 
We hope the examples we've outlined here help inspire you and your team to expand your DEI efforts and awareness. However, what should precede any DEI outreach and messaging strategy is concrete action. As with any value or vision you commit to your corporate mission, messages that explain why your company has committed to DEI must be backed by how you aim to achieve it. 
If you are just beginning to raise the issues of equity and inclusion in your workplace and are preparing to make a statement about your organization's commitment to DEI, ask what concrete actions in hiring or talent development you can adopt to begin working towards a more inclusive workplace.
Next: Download our DEI lookbook for more examples of how companies are using social media to promote diversity, equity, inclusion initiatives to drive diverse candidate pools. Then watch our HRCI- and SHRM-approved webinar where we have an expert panel discuss several pressing topics, including how DEI initiatives have impacted today's businesses and workforces.