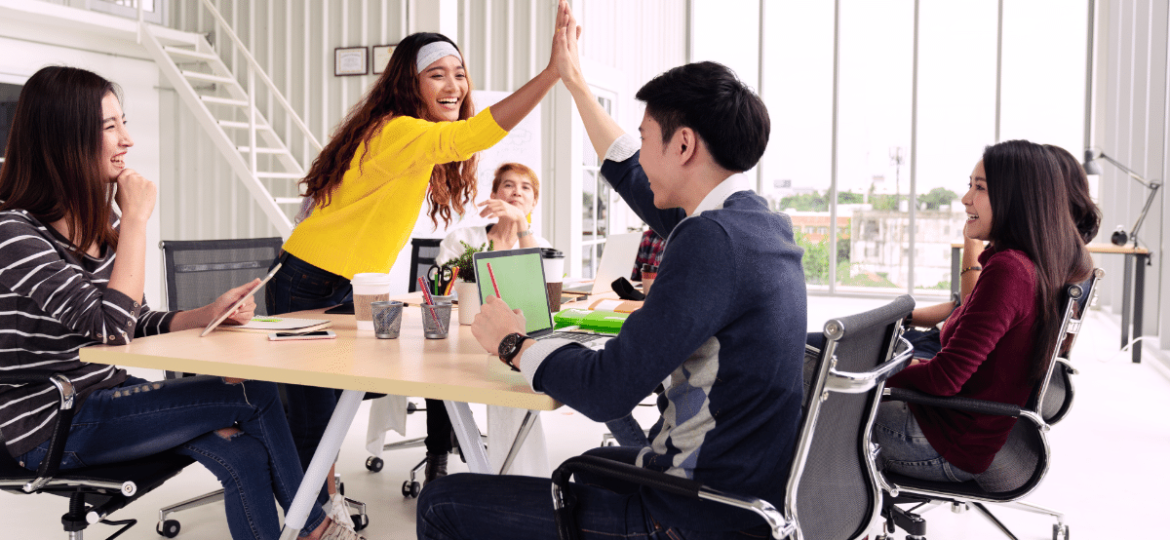 Created in 1995 to celebrate the contributions of excellent employees, Employee Appreciation Day is held each year on the first Friday in March, which this year falls on March 5. In addition to providing an opportunity for employers to recognize and value their workforce, Employee Appreciation Day also is a great way to attract new talent. Who wouldn't want to join a company that publicly praises its team?
Regardless of your industry, the secret to creating compelling employee appreciation posts is all about focusing on the story of both your employee and your brand. Encompassing a wide range of industries including food support services, a public school district, and energy services, these CareerArc clients are celebrating Employee Appreciation Day by highlighting employees on social media in addition to their organizational guiding values.
Stop worrying about design and focus on the message by using readymade social media templates

For Shelby at Enterprise Products, finding wonderful employees to highlight wasn't the problem: she was struggling with designing social-media-worthy graphics. Thankfully, she discovered CareerArc's free, ready-made Employer Branding post templates and suddenly the struggle turned into a pleasure.
"I was extremely excited when I found out CareerArc had an entire collection of templates for social media that I could use to make my posts more appealing," Shelby explains. "I've been using them for my employee testimonial posts and they have been getting much better results! The templates are easy to use, easy to customize and easy on the eye. I hope they create more, because they are so helpful!" (We took Shelby at her word: CareerArc also offers healthcare-industry specific templates to highlight employees on social media.)
With a strong quote, a great photo, and a clear yet intriguing design, Shelby created a series of employee testimonials that not only showcase how engaged these workers are with their jobs, but the excellent professional atmosphere that defines Enterprise Products. Each post is linked to an Enterprise Products job page or a job directory, , making it easy for candidates to apply. These posts quickly drove attention and interaction, racking up positive reactions and clicks.
Celebrating workers throughout the year boosts everyone's reputation
Although Employee Appreciation Day is celebrated annually, there's no reason organizations can't recognize stellar workers on a more frequent basis. Compass Group does so each week, with a custom post that shines the light on their employee and their overall professional brand.
This post is particularly effective because the featured quote isn't provided by the employee, but rather is about the employee. Having colleagues and managers share their positive views fosters a sense of community and shows that the organization is dedicated to honoring both outstanding individuals and nurturing teams. This atmosphere is particularly attractive to potential new hires who are seeking an environment that allows them to thrive while also welcoming them into a supportive company culture. This is underscored by the use of the hashtag #ProudtoWorkHere.
By spotlighting an employee each week, Compass Group reaffirms its online and offline commitment to elevating employees and giving them the room to grow. This commitment not only helps the workforce, but also bolsters the online reputation of the company, an effect which will only attract more top-tier talent.
Highlight employees on social media and simultaneously conduct a successful job search

How can companies combine employee appreciation with a tricky job search? For the Bastrop Independent School District, their need to hire two guidance counselors who also had a background in teaching in a rural area turned into a marvelous online campaign that elicited a heartfelt comment from a parent and a sizable number of impressions.
Using the CareerArc platform, Bastrop ISD published Facebook posts combining quotes from guidance counselors already working at the school with social-media-ready imagery. The quotes reflected the close-knit nature of the community and how beloved each of these counselors is,creating an inviting portrait for job seekers who both wanted to make a difference and join a warm environment.
The success of these simple but effective posts is a testament to the power of storytelling, and how like attracts like. A clear message and a strong call to action are the fundamental ingredients. However, by pairing these fundamentals with a showcase of their wonderful employees, Bastrop ISD was able to broaden their search and add fantastic new talent to the district.
---
Reach great candidates on social media with content that inspires top talent to apply. CareerArc helps companies achieve the scale they need to reach the full hiring potential of social recruiting. Tour CareerArc today to learn how you can reach more talent on top social networks.