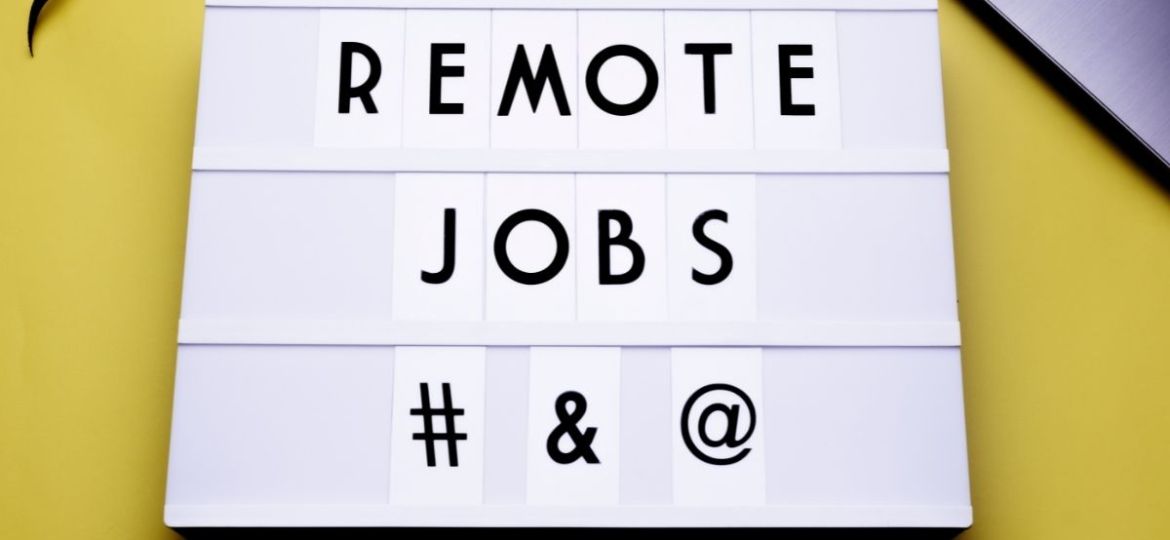 "The Great Resignation." "The Big Churn." You may have come across these and other names popping up about the rise in quit rates among employees. Microsoft found that 41% of workers globally are considering quitting their jobs, and one of the report's major conclusions is "flexible work is here to stay." With the post-pandemic workforce shift in full-effect, what are the talent acquisition benefits of developing a remote employer brand that could attract top talent who will soon be on the move?
What is a remote employer brand?
Your employer brand expresses the core differentiator of your company. It ties in your core culture and values, that you communicate to your ideal candidate. A remote employer brand expresses how you position and differentiate your company specifically to attract and hire your ideal remote employee.
What's the state of your remote employer brand?
To assess your current remote employer brand, answer these key questions:
How does a remote worker see themselves in your overall company, your brand, your culture?
Why would they want to work there?
How would your current remote employees describe you as an employer?
We've defined what a remote employer brand is and taken a gut check of where yours stands today. Now let's talk about the potential talent acquisition benefits of developing a remote employer brand further. Read on or watch the full webinar.
More top applicants
The Microsoft report found a similar trend that emerged in our Future of Recruiting survey earlier this year: 40% of job seekers said the lack of a flexible workplace, environment, or schedule would dissuade them from even applying for a job. The survey also revealed that, unlike active job seekers, passive candidates prioritize work-life balance over pay. Additionally, if pay and benefits were equal across job openings, passive candidates said remote workplace policies as the most appealing factor that would make them apply to one job over the other.
Nearly 3 out of 4 employees want flexible and remote work options to stay. As more companies begin calling their employees back to office, employees will be driven to look for employment elsewhere to maintain their flexibility. Developing a strong remote employer brand will attract not only more candidates who are approaching this decision, but top candidates who value work-life balance and flexibility.
Flexibility, accessibility, and competitive advantage
When you dismantle the overall geographic restrictions of hiring for on-site positions, you unlock a great flexibility, accessibility, and competitive advantage. Because technology has granted us the opportunity to essentially let them work wherever, this now opens up a massive opportunity for us to engage candidates that may have otherwise been unavailable to us.
The sudden accessibility to new talent markets can drive more applicant flow, more diverse talent, and more top talent to each remote open position which can positively impact time to fill, cost per hire, and quality of hire—arguably the most important metric of all.
Building trust during tough times
Those who take this moment to prioritize building trusting relationships with candidates—who are more scrutinous now than before—will have the most brand equity to gain in the post-pandemic labor market.
Why? Candidates are obtaining information about employers during their job search and are ultimately putting them in two buckets: (1) employers that care about their employees well-being, that trust their employees, and that invest in their employees, and (2) those that don't.
Companies that show through their remote employer brand that they are rising to the occasion, actually providing creative solutions and assisting their employees, and providing them tools and resources to be successful remotely—those companies are absolutely standing out from the many companies who are also vying for talent for both on-site and remote roles.
These are just some of the very benefits of investing in a remote employer brand along the way. Watch the full webinar to learn how to start developing and strengthening your remote employer brand.
---
82% of job seekers evaluate employer brand before even applying to a job. Learn how CareerArc helps you express your best employer brand where talent frequent most—social media. Sign up for a demo of CareerArc today.