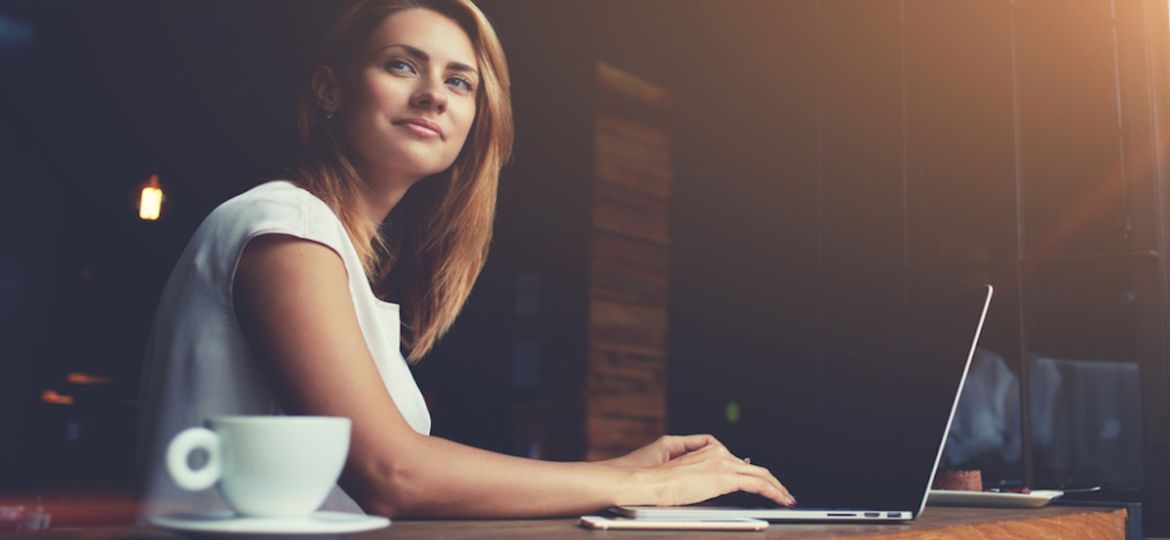 Human resources is one of the fastest-growing fields today, with employment of human resource managers projected to grow at a rate of 9% from 2014 to 2024. Despite its popularity, breaking into an HR career is no easy feat. From degrees to certificates to work experience, there are a fair share of requirements that comes when pursuing an HR career path. 
However, as the role of HR is continuing to evolve as a key strategic business partner in an organization, you need more than just the required skills to stand out. Below are nine other skills you also want to invest in if you're looking to accelerate your HR career.
1. Communication Skills
HR professionals are constantly interacting with everyone from CEOs to entry-level employees, so it is crucial that they know how to communicate in a warm, clear, and professional way both verbally and in writing. Today's increasingly diverse and global workforce also requires that human resource professionals know to use inclusive language that makes all individuals in the organization feel recognized and respected, regardless of race, ethnicity, gender, or social class. Human resource management is also charged with mediating conflict among team members within the organization, so an HR professional must be able to use good communication skills to handle problems effectively. A large part of communication is also listening so you can fully understand your employee's experience and point of view.
Tip: To get your point across effectively, think about what you want others to hear rather than what you want to say. Know your audience and tailor your message in a way that they can easily understand.
2. Organizational Skills
Having superior organizational skills is a must for building your HR career path. HR managers handle vast troves of information such as personnel files, training records, W-2s, insurance information, etc. These documents often contain sensitive information so these professionals must be able to store them securely. Being organized also includes strong time management skills and the ability to complete tasks efficiently.
Tip: Organization starts with healthy habits. Write things down so you can stay on top of deadlines and track your tasks with a project log. Start the day by tackling the most important task in your workload, and don't be afraid to delegate work when you need to.
3. Decision-making Skills
Today's HR professionals need to be prepared to address organizational challenges in businesses of all sizes, from small, privately-held companies to nonprofit institutions to large, multinational corporations. Just like executives need to tackle problems with an eye on the big picture, HR leaders must be able to make decisions that contribute to the enterprise's overall success. These decisions include, but are not limited to, how to find quality candidates, whom to hire, what benefits to offer, and what makes up company policy.
Tip: When faced with a difficult decision, take a step back and assess the problem objectively and through multiple angles. Look at the situation holistically and invite others to challenge your conclusions to minimize any bias you could be bringing into the decision-making process.
4. Leaderships Skills
To realize your HR career goals, your must also exhibit strong leadership traits. Whether that's implementing a new organizational development or building trust with chief officers in the organization, the best HR leaders are viewed as strategic business partners. Having a strong understanding of your organization's strategy and vision is a good place to start, as you can then set up your projects and initiatives for future success.
Tip: A great HR leader understands the company's goals and the ways that the HR department can grow revenue. You must have a long-term strategy and always be working towards that vision. At the same time, be flexible and open to new ideas as the landscape is constantly changing.
5. Training and Developmental Skills
Effective human resource managers understand the importance of investing in employees through training, education, and opportunities for internal advancement. Hiring new employees is a costly, time-intensive process, so professionals growing their HR career must shift their focus to workforce development and give employees within their organization the tools they need to develop new skills. Strategies include mentorship programs, tuition reimbursement plans, or structured training programs.
Tip: Getting buy-in to training and development can often be a struggle. To build your case, research what your competitors are doing and present the information to company leaders. Also make sure you are designing targeted programs that align with management's goals.
6. Accounting Skills
Human resources play a critical role in handling compensations and benefits, so having accounting skills is particularly helpful when preparing departmental and program budgets. Being well-versed in cost accounting will also allow you to show the return on your investment in compensation and benefits packages, the impact of layoffs versus a reduced workweek, and the viability of using temporary employees. A well-planned and thoughtful budget ensures that HR receives the necessary funding, and the ability to demonstrate cost-effectiveness of HR initiatives is especially convincing to senior management.
Tip: HR deals with people, but the impact of people's work is primarily financial. Taking a course in business finance can go a long way in helping you calculate the return over investment of HR activities and planning better budgets.
7. Technological Skills
As the HR space is getting increasingly digital, great HR leaders must be comfortable with new technology. There are many systems and softwares available to help streamline HR functions, so human resource professionals must know how and when to rely on technology to support their team. Whether it's an human resource management system (HRIS) that helps store and organize data on employees or a recruiting software that posts ads on job boards or social media, there are a wide variety of tools that require a certain level of tech-savviness to stay competitive.
Tip: The vast majority of candidates are on social media so it's crucial to have a good presence on social media networks like Facebook, Twitter, and LinkedIn. Having a social recruiting tool can help distribute jobs and push your company's employer brand in front of passive candidates.
8. Empathetic Skills
Empathy is a versatile, multidimensional skill that lies at the core of human resource management. It is especially useful as a change management tool. Ways to be empathetic are listening before speaking, letting go of preconceived notions, and being vulnerable. At the end of the day, growing your HR career is tied to growing other people's careers, and by not developing empathetic skills, you will not be able to succeed in the field.
Tip: Empathy isn't found in an employee handbook, but is learned on an individual level. It starts with getting to know the employees at your company and being present when they express their needs and concerns. Don't make assumptions and always give people the benefit of the doubt.
9. Adaptability Skills
Adaptability is a sought-after soft skill that means being able to adapt to today's rapidly changing business landscape. It is a useful skill to adopt for a HR career due to the range of business functions they collaborate with as well as the changing role of HR in general. Being able to adapt to change is a skill that takes practice and commitment. However, by learning from others, staying optimistic, and asking questions, you can strengthen your adaptability skills to become a better HR leader.
Tip: To develop your adaptability skills, you must get out of your comfort zone and embrace change. Don't be afraid to make mistakes—it's usually these moments that teach us adaptability the most. Finding the silver lining to a challenge strengthens your emotional intelligence and resilience that are a big part of being adaptable.
For professionals to reach their HR career goals at any organization, it's essential that they continue to grow their skills. Want to learn about the skills needed specifically for recruiting? Read our previous article on the 15 recruitment skills every recruiter should possess.