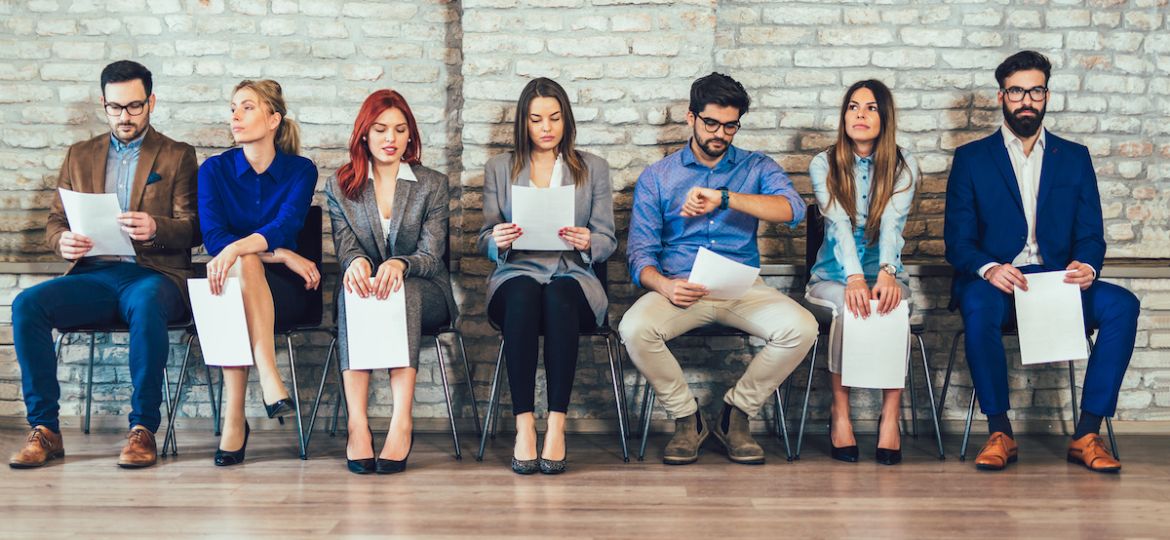 One of the most important aspects of building and maintaining a successful company is finding the right people. However, to boost candidate attraction and locate qualified candidates, HR professionals and department heads often have to wade through a flood of applications, which can be a tedious, time-consuming, and frustrating process.
In our webinar, "7 Must-know Candidate Attraction (& Retention) Techniques for 2019," host Daniel Roberts, founder and CEO of Friendly Human, shares his methods for evaluating applicants efficiently and fostering a work environment that makes people want to stay.
If you missed the webinar, read the recap below to learn candidate attraction techniques and discover how to keep all-star talent in any industry.
1. Build Audiences
Because social media has become a large part of talent recruitment, HR professionals must know how to leverage these platforms. Knowing who the players are in your company's sphere of influence, and letting the movers and shakers within that area know about you, can garner you excellent relationships.
Daniel tells us that while LinkedIn is a great resource, it's important not to eschew Facebook. While Facebook may not be strictly a professional network, it is still the top social network when it comes to membership, and that can translate into more opportunities to find candidates. Plus, these social media accounts give HR professionals a chance to see the world from the candidate's perspective.
2. Promote Lifestyle
Just like humans, businesses have personalities and cultures—and these can be portrayed on social media for potential employees to see. Daniel points out that candidates want a sense they'll be comfortable at your company should they get hired, while you want to make sure candidates will support the company's vision. By giving candidates a sense of your company culture even before they apply for a job, you help ensure compatibility early on, and make the employer-employee relationship smoother in the long run.
3. Don't Waste Your Time
The larger the pool of candidates, the longer it takes to identify qualified, culture-fit talent. This can easily lead to a wasteful and inefficient hiring model. To speed up the work, Daniel recommends letting software do some of the early pre-qualification work.
4. Use Hiring Automation
It is possible to make the early- and mid-stages of the hiring process less time consuming while treating potential applicants with respect. Daniel suggests create a landing page at the gateway level that not only asks for basic contact information, but also requires the applicant to perform some tasks specific to the position.
One example Daniel gave was a short typing test for a job that entailed a lot of written communication. If applicants didn't meet a prescribed minimum WPM, they were automatically excluded. After two days, a politely worded email rejection was sent out. This saved personnel time while giving the job seekers the sense their applications were considered.
Daniel also recommends writing tests, or "surveys," crafted to provide some insight into the candidate's mindset while keeping them at ease. If the applicant used certain trite keywords in their responses, they would trigger a computer-generated declination.
5. Give a Personality Test
To get more below-the-surface information, Daniel suggests giving candidates a personality test. Asking more unique questions can lead to more informative responses. For example, you could ask the candidate to provide a couple of words they would want coworkers to use to describe them.
Daniel shared an anecdote on how a mistake led to getting insight into the people seeking employment at his company. While working on his interview form late one night, he added a placeholder question and forgot to change it before it went live. The question asked how respondents might relate their style to a species of penguin. Besides getting some creative answers, Daniel found that some people were willing to go all in and take the time to research different types of penguins to craft an informed response.
6. Make Them Feel Valued
Once the decision to hire a candidate is made, Daniel suggests making the new employee feel like a vital part of the team from day one. Most people feel invigorated when starting a new job, so Daniel recommends taking advantage of that time by including them in daily staff meetings, assigning them duties that show you value their expertise, and pairing them with work buddies to acclimate them to company culture.
7. Keep at It
Onboarding must be an ongoing process to keep your staff enthusiastic and engaged, according to Daniel. Retention strategies can differ from company to company, but examples of incentives can include regular weekend gatherings away from the office, off-site adventures that include family members, or a one-month paid vacation after five years with the company.
These types of perks and activities can help you turn departments into quasi-family units instead of teams comprised of strangers.
Want to know even more about candidate attraction? Download the full webinar, "7 Must-know Candidate Attraction (& Retention) Techniques for 2019."