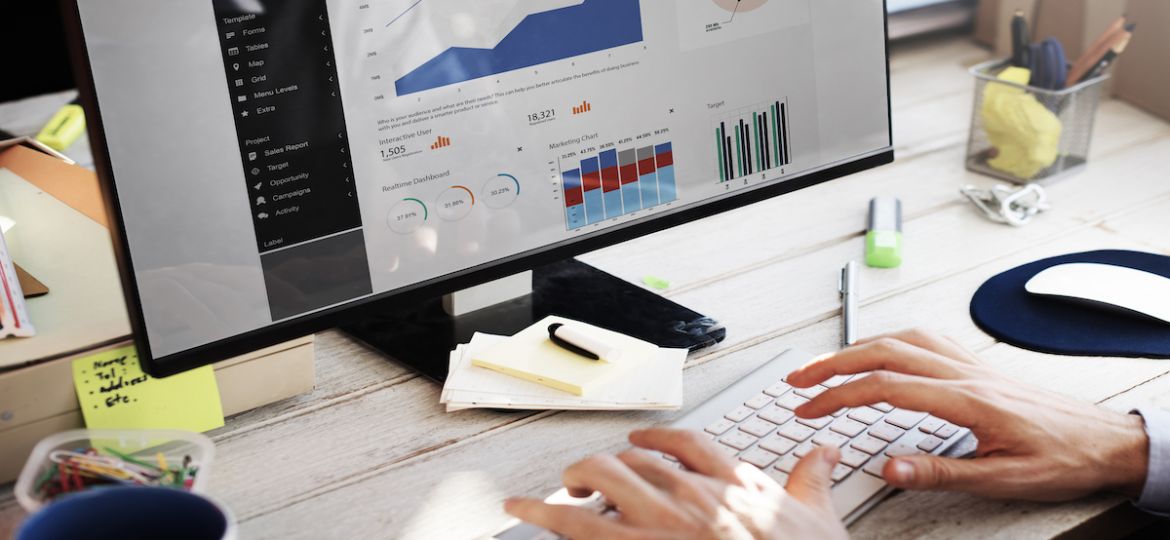 The typical HR department sits on a vast amount of data. From recruitment data and career progression data to social media data and sentiment analysis data, data is constantly being collected from a wide range of sources. Unfortunately, for many companies, the process just stops there. However, without processing and extracting information from the data to inform HR decisions, the only good the data is providing is simply taking up space.
HR data analytics bridges the gap between raw data and insights. By developing HR data analytics skills, companies can tap into the full value of their datasets and extract the insights that can help them make better informed decisions for the business.
What is HR Analytics?
With so much buzz surrounding big data these days, the term HR analytics is frequently tossed around by HR professionals without a clear understanding of what it actually means. Additionally, there are other terms like workforce analytics, talent analytics, and people analytics that are often used interchangeably.
As SAP SuccessFactors Global Vice President of Workforce Analytics & Planning Solution Strategy and Chief Expert Mick Collins breaks it down in HR Technologist: "HR analytics is a methodology for creating insights on how investments in human capital assets contribute to the success of four principal outcomes: (a) generating revenue, (b) minimizing expenses, (c) mitigating risks, and (d) executing strategic plans. This is done by applying statistical methods to integrated HR, talent management, financial, and operational data." 
Through the use of HR analytics, HR professionals no longer have to base their decisions off of intuition but on real data insights. If you're looking to develop HR data analytics skills at your organization, follow the 8 steps below to help guide you in your journey.
1. Change your corporate culture
A critical success factor in developing HR data analytics skills at your company is developing a data-driven culture. As Forbes defines it, a data-driven culture is "an operating environment that seeks to leverage data whenever and wherever possible to enhance business efficiency and effectiveness." This then instills the idea that data insights are more valuable than opinion or gut feeling. While the process requires a significant amount of time, effort, and money, this shift in culture is well worth the investment and should ultimately trickle down from the top. Only then can your organization tap into the potential of your data.
2. Hire the right talent
Just like any business endeavor, success lies in the strength of your people. There are many things to consider when building out your HR data analytics team. You want to make sure you have a balance of HR expertise as well as technical skills. The ideal candidate should also be adept in relationship management and be able to communicate data insights articulately to company leadership. Keep all of these characteristics in mind during the recruitment process before arriving at a hiring decision.
3. Invest in training
If you're having trouble finding and attracting quality HR analytics candidates, you can also upskill your existing HR teams as another option. You can develop the analytical capabilities of your HR team internally in conjunction with the organization's business intelligence team or externally through university programs or online learning courses. The Society for Human Resource Management (SHRM) also has a People Analytics Speciality Credential that your organization can take advantage of.
To create the right balance of staff development and corporate learning opportunities, you may want to abide by the 70-20-10 rule that breaks down as following:
70% experiential learning through daily practice, tasks, and challenges
20% social learning through mentoring and with the help of other colleagues
10% formal learning through structured training programs and courses
The 70-20-10 rule can help create a system of continuous learning that encourages innovation and growth.
4. Centralize your data
Once there's buy-in and you have a solid team in place, you can now start actually working with the data. The first thing to do is to break down any data silos. It's not uncommon for HR data to be spread across several HR systems, Excel spreadsheets, and paper records, all of which makes it difficult for your team to provide efficient and effective data-driven solutions. To ensure accuracy and consistency of data, make sure you consolidate the data into a central repository.
5. Conduct basic data hygiene practices
Just because you've gathered all your data under one roof doesn't mean that you can just start working on it—you need to first check for dirty data. Dirty data is any data that contains errors, such as duplicate data, inaccuracies, or missing data, for example. No matter the case, organizations should always have a data cleansing process in place before engaging in any HR data analytics. Otherwise, they will be basing their analysis off of inaccurate information, leading to misguided decisions. You can invest in cleansing systems to scrub your databases for any errors.
6. Secure the data
Since HR is regularly dealing with sensitive employee data, it is imperative that the organization goes out of its way to protect the data that it stores. Data breaches can result in litigation and huge fines, not to mention damage to an organization's reputation. Proper data governance should be the responsibility of everyone involved in workforce analytics. However, someone should be assigned ownership to ensure that data and HR teams are following the processes established for data security.
7. Choose a HR analytics software
There are many HR analytics software on the market that can store data, apply statistical models, and provide additional solutions at scale. Investing in an HR analytics solution enables your HR data analytics team to do more analysis in less time, leading to better business outcomes. When comparing your options, be sure to look for features that can help drive your business' specific needs. Some platforms offer dashboard visualizations that make analytics available in a digestible format and simple to access, while others offer predictive capabilities for talent acquisition and more.
8. Identify key business focus areas
There are many business problems HR data analytics can help solve, so it's important to assess which areas to focus on first. The best way to do this is to get a strong understanding of your organization's business goals. What are its key priorities? Is it improving retention, identifying high-performers, or reducing cost-per-hire? Once you know what business problems are the most important, you can then prioritize your data analytics efforts accordingly. If there are several high impact business problems, you may want to start with the one that requires the lowest amount of effort in order to deliver value earlier on in your data analytics journey. 
In today's data-driven world, HR can no longer afford to rely on decision-making strategies of the past. Once you've successfully implemented HR analytics in your organization, you and your team can begin tackling important business challenges such as recruiting top talent, preventing regrettable loss, identifying skill gaps, and much more.
To learn more about how HR analytics can drive business growth, check out our AI Unplugged: Must-know artificial intelligence primer for the modern recruiter webinar where Wayne Technologies Founder Mike "Batman" Cohen goes over various AI strategies and tools that augment your recruitment process.