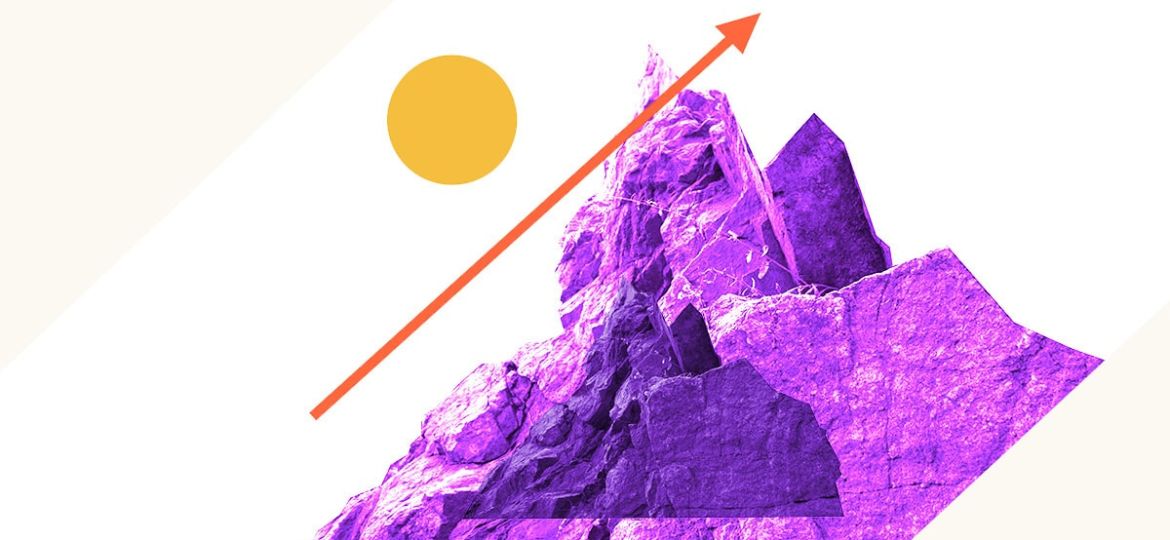 When it comes to trying to boost the effectiveness of your social media recruiting strategy, it's really hard to overstate the importance of analytics. With the right social media recruiting metrics, you can easily assess what's working, what needs work, and how well your strategies are achieving your goals.
So, without any further ado, let's get into 5 social media recruiting metrics that can help boost your return on investment.
     1. Overall performance
Before you do any deep dives, you're going to want to measure the overall performance of your social media recruiting strategy. Pay attention to big-picture metrics like engagement, clicks, and follows. Things to look out for are:
Your performance over a given stretch of time. For example, how have your posts been doing over the past week, month, quarter, and so on?
Performance across different platforms. Are you seeing better results on some platforms compared to others?
Performance measured against volume. For example, if you've been posting more, are you seeing increases in your key metrics in response to that posting increase? (See metric # 5 for tips on what to measure for in this instance.)
Tracking the overall health of your social media recruiting program can help you measure the success of your strategy, as well as identify areas for improvement.
Measuring your overall performance with CareerArc is effortless. The analytics dashboard offers key insights into all the topline metrics at a glance so you know how your campaigns are performing over a given stretch of time. Plus, CareerArc's social recruiting score, calculated out of 1,000, tells you how you're doing overall.
Related: Take a tour of the new CareerArc social recruiting platform
     2. Content type performance
Keeping track of the different types of content you post and how they perform is a hugely valuable tactic (within reason, as we'll get to soon). Like:
The performance of posts with different types of assets—for example, posts with videos, posts with images, posts with links, posts with GIFs.
The performance of different post types—for example, top-performing job posts and employer brand posts.
But here's the caveat. When it comes to measuring the success of content, it's important to track performance over a larger span of time to collect enough data points to notice trends. If you analyze too short a time span and too small a data set, what you think is a trend might just be a cyclical ebb and flow or an exception.
With CareerArc, you can dive into the performance of your content by platform, content type, and content asset, and get an updated view of your top-performing job posts and employer brand campaigns.
CareerArc's analytics shows you your top-performing posts, both overall and per platform.
     3. Best times to post
A lot of research has been done on the best times to post on social media for various platforms. But there are always exceptions to the rule. A good tactic is to keep an eye on the engagement you see across your posts depending on the days and times you post, and see if you notice any trends. If certain times consistently get better results or worse results, you'll know to either post on those times or steer clear of them.
CareerArc's engagement heatmap helps you do just that by clearly displaying when your posts are getting the most engagement.
     4. Measure more than just engagement
This is not so much another metric as something general to keep in mind: engagement—likes, shares, comments, and clicks—are not the only metric to pay attention to when measuring the success of your posts, nor are they always the most important. Social media recruiting metrics like reach (the number of people who saw your posts) and impressions (the number of times your posts were displayed, regardless of engagement) are also hugely important, and, depending on the situation, might offer better insight on what's working and what isn't.
For example, if you start posting more, it's not uncommon to see your overall engagement go down. This makes sense: the more content you put out, the harder it is for each post to be engaged with. What you want to pay attention to instead is if your impressions and reach have gone up.
Likewise, job posts don't tend to get the same engagement as employer brand posts. Think about it: you are probably more willing to like or comment on a post about your company's virtual holiday party but less inclined to like or comment on a job post published by a different company. Job hunting tends to be a more discreet online activity, but that doesn't mean candidates don't interact with your post. Job posts also by nature aren't as relevant to your entire audience. For example, everyone might get excited about an employee spotlight, but only graphic designers, or people who know graphic designers, are going to care that you're hiring a graphic designer.
What you really want to focus on are job clicks—in other words, how many people actually clicked the link in the job post to apply. (And, if your job posts are underperforming, check out this post on how to write effective captions and this post on 11 killer job post examples).
Tracking your impressions against your reach is just one of the many social media recruiting metrics CareerArc offers you insight into.
     5. Performance by social profile
In talent acquisition, your brand's (or brands') social media accounts are not the only profiles you have to leverage. If you have a team of recruiters who would like to consistently reach and attract more candidates, then you can add their social accounts as connected social profiles on CareerArc. Doing so allows them to publish job posts with zero effort. And, with CareerArc's Magic Posts feature, our platform can put together endless variations of social media posts for you and publish them across all of your social profiles.
See how branded company profiles perform differently from recruiter profiles, and compare differences in performance across recruiters' profiles. Are certain recruiters who cover specific regions or job types getting more reach or engagement than others? Are there insights from high-performing recruiter profiles that can be applied to the others? Find the gaps and capitalize on what's working.
In the CareerArc platform, you can easily select the profile you want to analyze and view performance metrics in a snap.
Our favorite way to boost your social media recruiting ROI
So this one isn't gonna come as a surprise to you: our favorite way to boost your social recruiting ROI is to get CareerArc. But hear us out. With CareerArc, we can help you:
Plus, if you sign up by 12/31/21, you'll get an extra month free.
So don't wait. Click here to access your exclusive demo today—and get ready to transform your social media presence into a strategic source of hire.