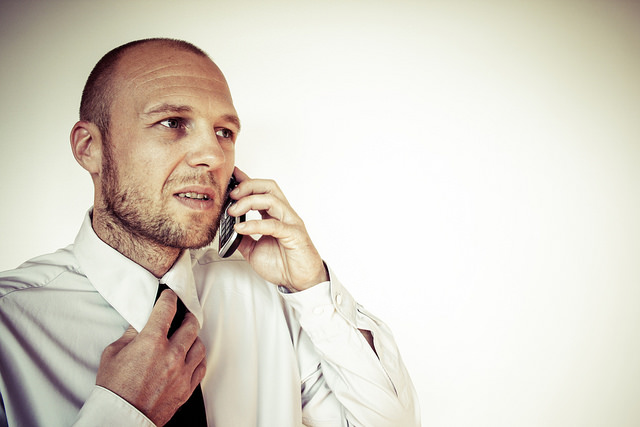 We surveyed 218 HR professionals and 1369 employed and unemployed working professionals on their views of employer branding practices, impact, and influence. The slideshow below is an excerpt of the report.
Download the full study here.
9 Key Findings of the 2015 Employer Branding Study
The past five years marked the longest streak of job growth on US record.
With 12.6 million new jobs and unemployment near its lowest point in seven years, worker confidence is back up.  However, the influx of opportunities is likely causing the rise in employee quit rates–now just 5.7% shy of pre-recession levels. (Source: Bureau of Labor Statistics)
As more of the workforce continue to keep their employment options open, employer branding becomes more important than ever, presenting both challenges and opportunities for companies striving to hire and keep their best talent.
Below are several key findings from the study, which brought up even more pressing questions surrounding employment branding:
Are Millennials and the long-term unemployed more inclined to share negative reviews of employers?
Over half (54 %) of all fired or laid-off professionals reported their termination or layoff negatively impacted their perception of their employer.
The long-term unemployed are more likely than the short-term unemployed to harbor and share negative views of employers.
Compared to Boomers, Millennials reported to be more jaded by, and more vocal about, being let go.
How important is an employer's brand to job candidates, and how do they learn about employer brand and reputation?
75% of job seekers consider an employer's brand before even applying for a job.
62% of job seekers visit social media channels to evaluate employer brand.
Negative product reviews appear to be more damaging than bad remarks on employer review sites.
What keeps employers from successfully amplifying their employer brand in the digital, social era?
Only 57% of employers say they have an employer brand strategy.
40% of employers claim they do not have enough internal support to carry out employer brand initiatives.
Almost half (49%) of employers claim they do not have the necessary tools to effectively enhance employer brand.
How important is developing an employer branding strategy at your organization? How are you monitoring your employer reputation online? Share your thoughts here or 
By Tallulah David