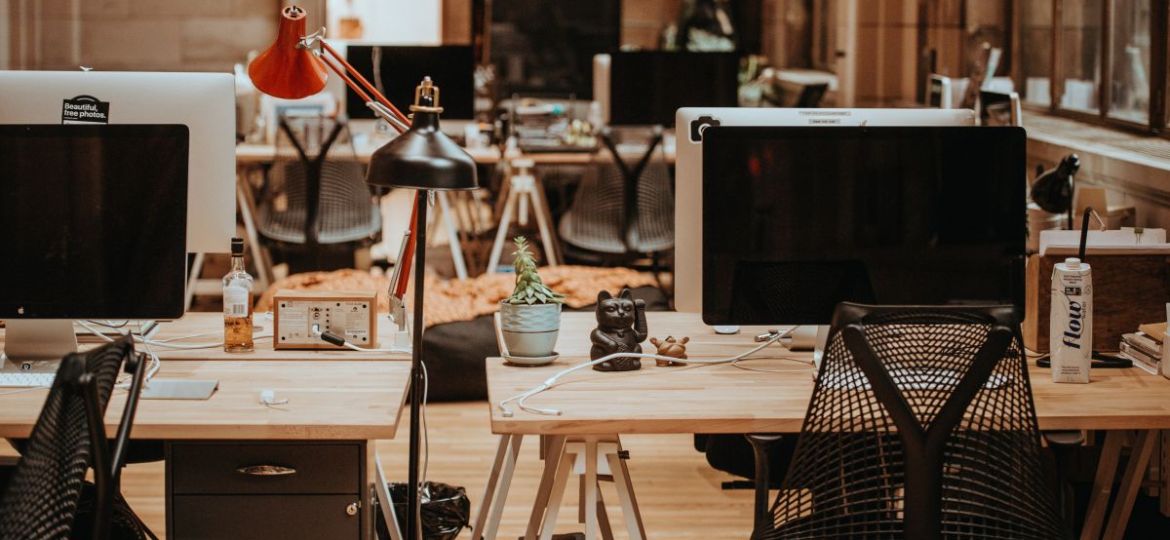 The average employee turnover rate in the United States was 18% in 2017. This means that nearly one in five workers left their jobs, leaving recruiters to scramble for new employees, often without a moment's notice. Job dissatisfaction, poor work/life balance, long hours—these are just some of the reasons why employees leave a company. Still, employee turnover is expensive: it costs companies in the U.S. a massive $160 billion a year.
There could be a solution, however. Using social media to find qualified, passive candidates who are likely to stay at your company for longer could provide you with a return on your recruitment investments. Here's how to recruit employees on social media.
Social Media Recruitment
Social media recruitment is a relatively new phenomenon. In the past, employers used newspapers, employee referrals, job boards, and trade magazines to advertise job descriptions. In recent years, job sites have made it easier to find candidates online. Now, though, employers are realizing the powerful benefits of social media recruitment—especially when it comes to reducing employee turnover.
Millions of people use social media sites like Twitter, Instagram, and Facebook every single day, so recruiters have access to a wider pool of job seekers than traditional job sites.
Social Media Recruitment and Employee Turnover
There are several types of job candidates on social media that you won't find anywhere else:
People who follow you on social media and understand your company and its values
Influencers who are leaders in their field
People interested in your industry and follow the latest developments in your niche
These potential candidates could stay at your organization for longer because they are either aware of your company or the industry you work in. These people are actively looking for work at a company like yours or have the experience you need.
It's no wonder, then, that 92% of recruiters use social media to find high-qulity job candidates.
How to Find Top Talent in Your Niche
If you are looking for the top talent in your niche, start by seeking out influencers in your industry. These people already have thousands (or hundreds of thousands) of followers on sites like Twitter and Instagram and know your industry really well. These prospective candidates are more likely to stay longer at your company because they understand what you do, what you stand for, and what you want to achieve.
Next, look for candidates in relevant groups on Facebook or people who participate in discussions about your industry on Twitter. These prospective job applicants have likely worked for companies like yours in the past and have the skills and knowledge you are looking for. Highly engaged individuals are unlikely to leave your company after a few weeks or months because they can't deal with the pressures of the job.
Social Media Recruitment Best Practices
Start by reaching out to candidates via direct message and ask them if they want to work for your company. Wait for them to respond, and take it from there.
Then, you can find out more about job applicants by checking out their social media pages. This will provide you with in-depth insights into who they are as people—what motivates them, what inspires them.
Next, communicate some more. Tell job candidates about the opening and what it entails. Tell them about your company culture, and make it clear that this is a long-term position. This can also help reduce turnover in the future.
Alternatively, upload a job posting exclusively on your social media pages and discover a new job applicant. Again, you will want to do your research before you proceed with the interview process or hand out a job offer. Not sure about how to post job openings on social media? The latest HR software like CareerArc can do it all for you.
CareerArc Social Recruiting Software distributes your jobs to the largest combined networks of social, mobile, and web platforms. Our easy-to-integrate, SaaS solution automates online and social job sharing to boost the volume of qualified applicants. Reach active and passive talent to decrease your cost and time per hire.
You can also use HR software to communicate with prospective employees and negotiate work conditions that will reduce turnover. This might include:
Competitive pay and benefits
Flexible work schedules
Good work/life balance
Finally, be realistic. "Don't expect the first thing you do to work," says Jobable CEO Richard Hanson. "Maintain a flexible mindset and be prepared to adapt your strategy depending on progress."
Employee turnover is expensive and unnecessary. Investing in social media recruitment, however, could provide you with a solution to this problem. You will be able to find the top talent in your niche and potential employees who will stay at your company for longer because they have a real interest in your brand or industry.
Looking for HR software that facilitates human resources management and the hiring process and reduces turnover? Learn more about CareerArc.