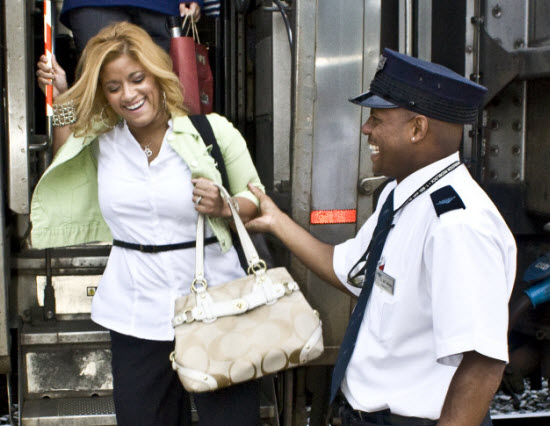 It may be easy to assume that the bigger the brand, the bigger the budget and bandwidth. For talent acquisition, this means more resources to experiment with new tech and new approaches in hiring and employer branding.
But for a recognized brand like Amtrak – a partially government-funded organization that must adhere to federal standards for reporting and accountability – boundless budgets and bandwidth were definitely not the case.  
Abiding by strict government oversight, Amtrak must meticulously measure and vet the right solution and strategy to justify any investment. Budget and performance metrics are directly and consistently linked to measurable ROI.
However, prior to partnering with CareerArc, Amtrak's first partnership with a known employer branding and social recruiting vendor produced tepid results. Kerry Noone, who heads Employment Branding and Recruitment Marketing at Amtrak, said "We believed social recruiting would play a big role in our recruitment strategy, but the first social recruiting vendor we partnered with struggled to prove out the ROI. Nearing the end of that contract, we tested CareerArc's social recruiting solution and approach."
The Result? CareerArc Delivered Nearly 2X the Hires at a 95% Lower Cost-Per-Hire

"CareerArc is our #1 source of visits to our career site and our #1 source of quality applicants and hires from social media by more than 80%. For these hires, we observed a cost-per-hire 95% less than other sources. The choice was simple, and we are so glad we made the switch to CareerArc," said Kerry Noone.
CareerArc became Amtrak's #1 source of quality applicants and #1 source of hires from social media, as well as Amtrak's #1 source of visits across all social media sources.
Amtrak switched to CareerArc, a decision which delivered 80% more hires at a 95% lower cost-per-hire compared to all other hiring channels.
Through close counsel from a dedicated CareerArc Client Success Manager, Amtrak targeted local candidates with geo-tagged, optimized campaigns made possible through the Career Arc Social Recruiting Platform.
Learn the strategy CareerArc helped develop and execute that allowed Amtrak to target qualified candidates at the local level. Read the full case study. >>


Beyond social networks, Amtrak's opportunities were posted on CareerArc partner job engines and aggregators and CareerArc proprietary applications, including the CareerArc Job Map and CareerArc Facebook Career Tab.
"The iconic Amtrak brand comes with a misconception that our marketing dollars are unlimited. As a result of these tight budgets, it's essential we are able to track our return on investment closely. With CareerArc we saw results immediately," said Noone.