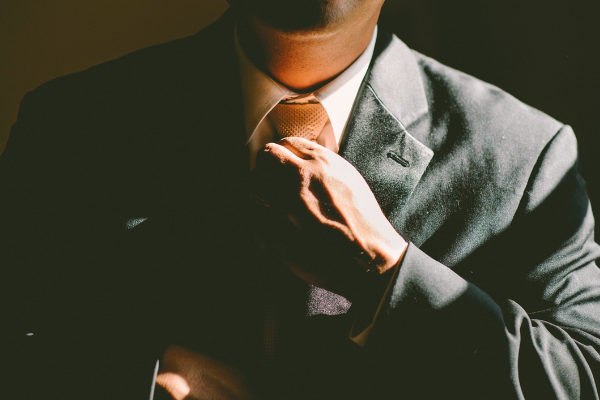 The recruitment and talent acquisition field has transformed dramatically in just the past decade, with most of the disruptive changes resulting from the rise of social media and review sites that have turned the hiring landscape into a more transparent, always-on, and increasingly mobile environment.
As we approach the year 2020 where half of the workforce is expected to be composed of millennial professionals, employers face a competitive labor market in which the majority of candidates communicate online and on mobile.
Although the rise of a more social, mobile world and labor force isn't new, adapting to this new norm is still a very new concept to growing companies who look to compete for talent.
So here are three signs you're a pro at social recruiting–the three areas we see that separate the best recruiters, hiring professionals, and talent brand managers, from the rest.
You Show Don't Tell: Upgrade to Visual Content
2015 marked the first year where the "Word of the Year," named annually by Oxford Dictionaries, was an emoji.
Communication has changed, and although we expect it will be a long time before recruiters need to communicate through pictographs, it's hard to deny that visual content has become a dominant form of communication on the social web.
Twitter discovered that posts containing a photo get 313% more engagement.
Since we naturally focus on images first over text, and we remember visual data better than written data, it's hardly a surprise that images and videos attract more views, clicks, and shares online. The leading social networks understand the power visual content possesses in engaging and entertaining its users, and thus have made significantly enhanced how their own platforms display and support rich, visual media on news feeds and timelines.
We at CareerArc keep a close eye on these platform changes, and with each new feature social media sites release, we seek new ways to leverage that new capability to expand our clients' employer brand reach and influence.


Twitter, for example, launched Twitter cards and images which bypasses Twitter's 140-character limit allowing users to attach "summary" content to a post and add an accompanying image. This development gave companies and individuals alike more space to deliver content rich messages with their audience, and we leveraged that technology to include more information on a specific job posting, as well as make the posts themselves more eye-catching with custom branded images and graphics.
CareerArc also powers the Facebook Careers Tab that acts as a career site wherein the candidate can discover local job openings and company culture content without ever needing to leave the Facebook platform. 

Lots of our clients, like this fast-growing restaurant brand, have found that visual content is uniquely powerful in attracting qualified, culture-fit candidates. For brands who know their talent brand, company culture, and values well and can create the visual content to quickly convey that message have an unfair advantage in capturing candidate attention on social.
Visual communication dominates, and will continue to dictate, the evolution of social media and messaging technology. In 2016, adapting to visual media is a must if you hope to compete for the attention of your target candidates.
Related: Webinar| Visual Pop! 7 Types of Eye-Catching Content to Boost Your Talent Brand.
You Hack the Process: Use a Scheduler
One of the best advancements in both consumer and enterprise tech has been automation, and the ease of implementing automation tools to any workflow. You've likely seen this type of tech at work without even knowing it:
Take that brand you've noticed–the one that seems to be posting on Twitter, Facebook, and LinkedIn around-the-clock, and sometimes firing posts simultaneously on all three platforms. That magic is likely being achieved by a scheduler–a tool that automates updates to post at specific times on a variety of social networks.


The CareerArc Social Recruiting Platform has developed a unique scheduler–CareerArc Social Engage–designed specifically to optimize recruiting and employer brand marketing on social media. employers to post employer brand content as well as links to job posting descriptions.
What makes CareerArc Social Engage unique is its ability to be fully integrated with your jobs inventory, and the built-in tracking technology applied to each link within a post, making posting jobs on social media networks Facebook, Twitter, and Linkedin efficient, effective, and measurable. Aside from empowering employer brands to easily and quickly share job postings on each social platform and web property, our platform also automatically tracks how each post performs so you can continue to optimize your campaigns.  
Lastly, a scheduler gives you the ability to control the frequency and sequence of your social content and campaigns. You can better tailor what your candidate audience learns about your employer brand message so you can tell the right story to the right audience on the social channel of your choice.
Achieving maximum awareness for your employment brand on social today, with minimal effort, requires an immediate upgrade to a to a social media scheduler.
You Don't Get Left Behind: Optimize for Mobile
Pew Research Center's recent study found that 94 percent of job seekers have used a smartphone to browse or research job listings.

More Americans access the web on a mobile device than on their desktop computer and spend more time on social media than any other major online activity, including email. Today we have an online audience that is ever-connected, on-the-go, and very familiar with seamless mobile experiences. A poor mobile experience on your website or career site could result in real applicant dropoff.

Review your entire online applicant experience and candidate flow–from where they discover the job opening to the apply and confirmation page on your career site–and make sure that a candidate can view and apply straight from their mobile device without the need to pan or zoom the screen.
CareerArc's technology optimizes the way our customers' posts would display on these platforms–such as helping them abide by recommended image sizes unique to each platform, and suggesting the right keywords to optimize the reach and discoverability of talent brand content.
Moreover, since CareerArc's job distribution puts our clients' jobs and engagement posts on the leading social networks, the content we help them distributed is already optimized for the mobile environment. How? Social networks constantly enhance their platforms to give their users the highest standards of user interfaces and online experience. While we help clients optimize the content and distribution of that content to these networks, the social platforms themselves–ensure they meet the highest standards in mobile responsive design and experience.
Learn more ways to maximize the return on your recruiting efforts in 2016. Access resources from our latest webinar hosted by SVP of CareerArc, Gary Zukowski: Social Recruiting Checklist: 9 Techniques for Twitter, Facebook, and LinkedIn Hiring.