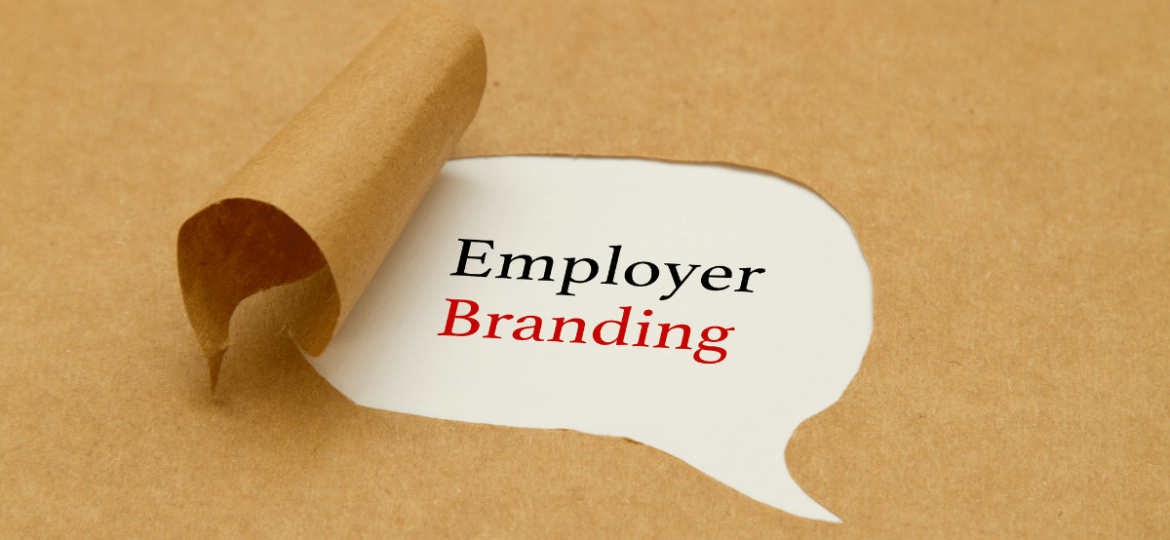 Much like every other aspect of life, the coronavirus pandemic flipped recruiting on its head. In a matter of weeks, companies that were actively hiring had to freeze open positions and figure out how to get by with the staff on hand—and many companies had to go as far as cutting staff. But now that things are slowly picking up in the labor market and hiring is kicking off again, it's time to take a good hard look at your employer brand. Let's explore the most impactful, yet simple, ways to improve your employer brand today.
Why employer branding is important
With 12.5 million jobs regained since the initial crash of last year, it's clear companies are hiring again, which means job seekers have options. And, as with most things in life, when there are options, people end up turning to reviews and reputation to make a decision.
Picture this—you're about to run your first marathon (I know, maybe this one's a stretch, but stick with me). One of the most important items you're going to need for this endeavor is a solid pair of shoes. A lot goes into buying a new pair of running shoes. Do they fit well? Are they a cool color? Will they last?
For that last question, you're probably going to investigate potential brands by reading reviews and consulting runners you know. You're not going to pick a pair with reviews that say "won't last more than a couple weeks" or with a terrible brand reputation. You're going to pick the pair that your friends tell you are the best and that online reviewers rave about.
The same goes for job seekers. They want to work for a company that has more than just a nice website and a ping pong table. They want to know that the company is fair to its employees, that they're going to enjoy what they're doing, and who they're working with. These are all things you can convey through your employer brand, and these three simple steps will help make sure your brand is top-notch.
Step 1: Review those reviews
According to our recent Future of Recruiting Study, 82% of job seekers consider the employer brand and reputation before applying for a job—7% higher than five years ago. So yes, even in today's market, it's clear that job seekers remain picky.
To improve your employer brand, first take is to look at your company reviews. One survey found that one in three people have rejected a job offer because of the company's online reviews. Furthermore, a Glassdoor survey found that over half of respondents gave their former employer a one- or two-star review. Only 22% reported leaving a four- or five-star review.
While people are more likely to leave a negative review than a positive one, not all hope is lost! That same survey found that 62% of respondents' perception of a company improved after seeing that they responded to a review.
So take the time to see what job seekers are seeing. If you notice any not-so-flattering reviews about your company, formulate a plan and take the time to respond.
Step 2: Get social
In 2021, 82% of the US population is on social media. That's about 223 million people. It's safe to say your company's social media presence is more important than ever.
According to research done by Limeade, 72% of people reported feeling burnt out. That's about 30% more than pre-pandemic numbers. This means that while salary is important, one of the most important things to job seekers, especially passive ones, is work-life balance. Other top things job seekers are looking for include a positive brand reputation and culture. Luckily, these are all things you can demonstrate on social media.
Social media sites are a great place to show off what your brand is all about. You can display how much your company cares about its employees by discussing initiatives the company has taken to increase work-life balance or prevent burnout. You can also show off fun things your company has done (even if they're virtual). All of these can help present your company in a positive light to job seekers looking for their next opportunity.
Step 3: Make job searching easier
Finding a job takes a lot of effort. Don't make it even harder by having job postings that are difficult to find.
Remember when we said that 82% of the US population is on social media? That's most of the population—making social recruiting an obvious way to reach the best talent. Not only will your jobs get more exposure on social media (where people are spending their free time), but this also gives people the chance to tag friends and family who might be a good fit and might not see the opening otherwise.
While 62% of employers post their jobs on social media, only 39% use specific hashtags to target the right talent communities. Furthermore, only 39% share any sort of content beyond job postings on social. What this means is your employer brand has a chance to stand out—especially with a little help.
Companies that use social recruiting software are 3x more likely to post all of their jobs and 4x more likely to use specific hashtags to target the right audience. By getting all of your open positions out there and in front of the right people, your brand is more likely to not just capture active job seekers, but passive ones as well.
But as you build awareness, make sure to manage it as it grows. By taking note of your online reviews, paying attention to your social presence, and taking full advantage of social recruiting, you can improve your employer brand and appeal to more candidates who deserve to know about your company.
---
These three simple steps can go a long way in filling your talent pipeline. The best news of all? You don't need to go it alone. Check out CareerArc through a free demo and see for yourself how simple social recruiting can be.