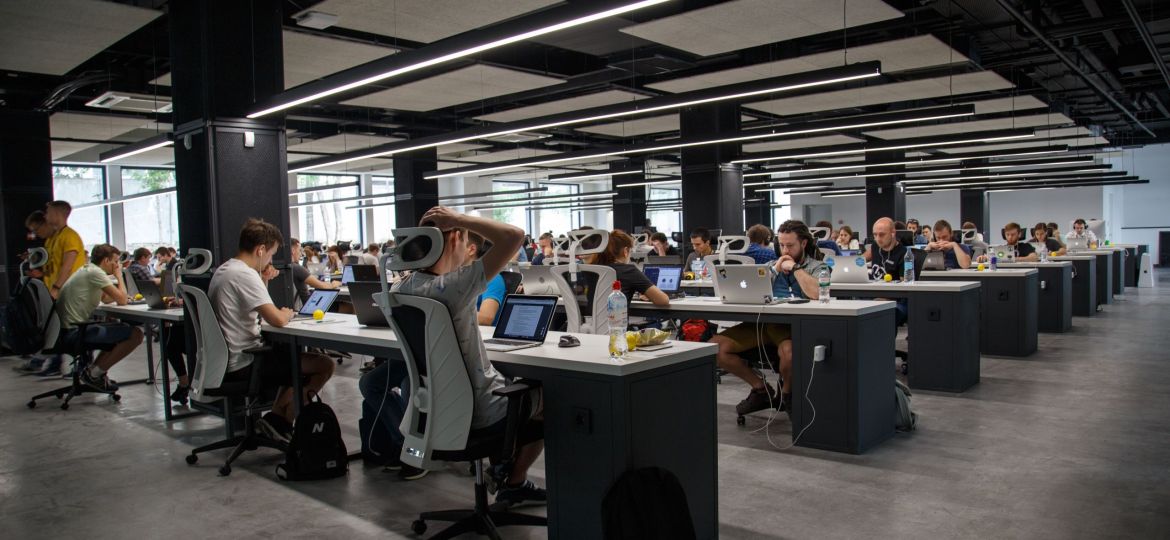 If you find yourself dedicating an inordinate amount of time to certain tasks in any given week, you owe it to yourself to ask the following question: Can this be automated?
More often than not, the answer is yes. Knowing which tools to use, however, can often pose an additional layer of questions. Luckily, Mike "Batman" Cohen has some answers.
During a recent CareerArc #TalkHR webinar, Cohen, who is the founder of recruitment company Wayne Technologies, shared his thoughts on the integration of artificial intelligence into recruiting as well as the AI tools currently on the market for recruiters.
Why AI?
Like any other tool in a recruiter's kit, AI can be a valuable resource for certain functions within the field of recruiting. Rote, repetitive tasks that do not require human touch lend themselves perfectly to the integration of AI technology.
Overall, AI for recruiting will save you time by automating time-sucking tasks such as searching for candidates using specific criteria or going back and forth scheduling a time to meet with them. With the time saved, you can then fully dedicate your energy to building a compelling and personal narrative for the candidates you're hoping to reach.
In particular, AI can address the following tasks in recruiting: Sourcing, messaging, scheduling, and interviewing.
AI for Sourcing
The first step in recruiting is, of course, identifying qualified candidates for roles you are seeking to fill. While certain aspects of this step in this process certainly require human touch, you can still easily gather market insight and data as well as find candidates through the use of the following tools:
HiringSolved: A candidate search engine that can help you gather data that is not available online.
HireTual: A candidate search site tailored for beginners who are not well-versed in Boolean searches. You can also "thumbs up" or "thumbs down" candidates after a search is conducted.
Engage AI: While it also has candidate search functionality, Engage AI stands out for its ability to help you gather market research, such as the areas of the country with the highest volume of people searching for specific positions as well as insight into specific companies, such as their ability to retain talent as well as news involving the company.
SeekOut: A search engine with more filters than the previously mentioned sites along with the ability to search for articles published in academic journals from specific candidates.
AmazingHire: Another powerful search engine with a specific focus on technical positions.
AI for Messaging
Once you've identified candidates with the qualifications you're seeking, it's time to start a conversation. You want to craft a personal and thoughtful message to them that will captivate them. In particular, Cohen mentioned Xor, a chatbox platform that can be connected with application links on company career sites. He recommended creating screening questions to immediately identify whether a person is qualified for the position that they are applying to.
For more guidance into crafting a personalized message for candidates, listen to this webinar from CVS' Kerry Noone.
AI for Scheduling
Now that you have opened a communication channel with a candidate, the next step is to schedule a formal interview. While you could spend time exchanging emails back and forth, you would make better use of your limited time by taking advantage of one of the scheduling tools that integrate with your calendar below.
Calendly: A widely-used appointment tool that seamlessly synchronizes with calendar applications.
x.ai: A scheduling tool that follows up with unresponsive guests and sends reminders to all parties in advance of meetings.
You Can Book Me: Another appointment tool with a customizable interface for users.
AI for Interviewing
It is finally time to make your face-to-face introduction to the potential candidate. These days, there are many options out there for video conference platforms, but HireVue and Panna are particularly designed for recruiters with the ability to create assessments for candidates and transcribe speech to text for a simpler interviewing process.
Making AI Work for You
With the list of AI recruitment tools constantly growing, it can be difficult to decide which ones best fit into your team's recruiting strategy. A great first step in the process is to ask each member of your team to monitor the amount of time they dedicate to tasks they perform on a daily basis. Then, meet and compare results. Once you have an understanding of your team's biggest time sucks, you can then begin researching AI recruitment tools that address the specific tasks you identified as being the biggest culprits. 
For more advice on how you can build out your company's AI recruitment presence, listen to webinar here.