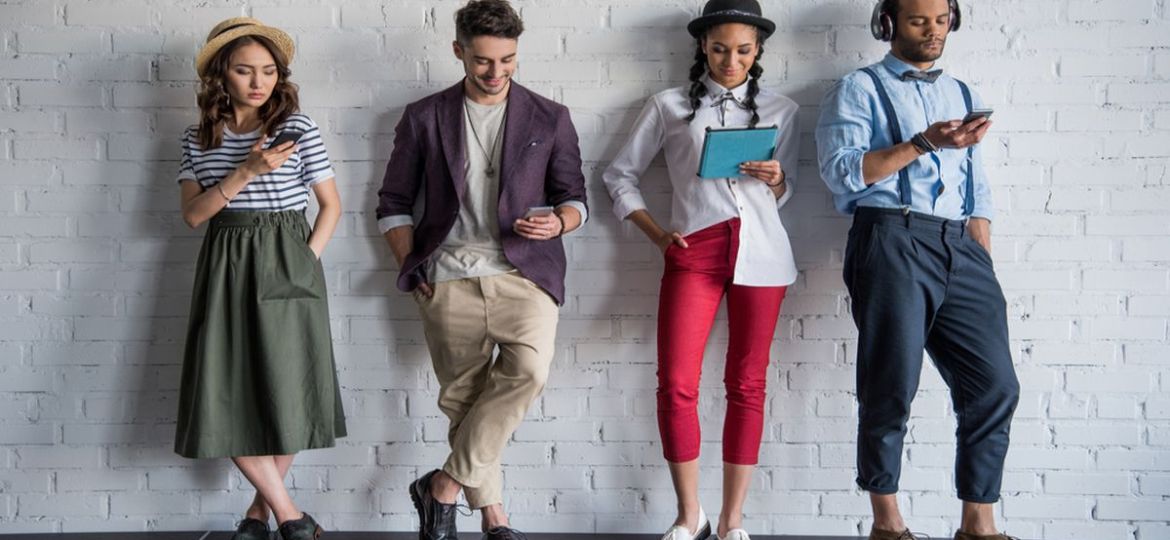 By 2020, almost half of the entire workforce in the United States will be millennials, according to the U.S. Bureau of Labor Statistics. So as the labor force in the U.S. shifts, your company has to strategically position your employer branding for millennials. In order to gain the attention of millennials, your employer branding effort must reflect the fundamental differences in values, beliefs, and lifestyles between their demographic and baby boomers.
One major difference between millennials and baby boomers is the passion, drive, and confidence that the newer generation has in rising quickly in their careers and making an immediate impact. Many believe they not only can be leaders, but should be. If you don't hire young leaders now, your company will be swallowed by competition in the next decade. And if you don't understand what motivates the millennial generation, you won't be able to hire who you need.
When it comes to employer branding, companies trying to differentiate themselves must also make adjustments to their brand purpose strategy in order to successfully recruit, retain, and manage millennials. Here are a few strategies that have been proven effective when hiring millennials:
Create a Sense of Purpose
The first step to building your employer branding in this way is to first know what millennials look for in a company. According to a 2018 LinkedIn report, a lack of clarity as to what it's like working at a particular company is the biggest challenge millennials face in the pre-application stage. After all, a clear picture of the day-to-day work life helps them determine whether or not your company is a good fit for them.
Millennials are sensitive to brand purpose and seek employers that work in concert with their own set of values. This characteristic makes them unique from all generations before them and requires a specific approach to employer branding. So what do they really want? It could be due to the Great Recession that was occurring when many millennials were graduating college and looking for jobs, but this demographic is interested in more than a paycheck and traditional office job. Today, during improved economic times and low unemployment, millennials want purpose (a ping pong table doesn't hurt, either). This is so much so that analysts have dubbed Generation Y the "purpose-driven generation."Millennials aren't shy about leaving an employer in the dust when they don't feel they align with that employer's purpose.
With this knowledge in hand, companies must review their mission statements and reevaluate their brand's "purpose" when recruiting millennials. Beyond simply analysis, companies must then promote their company's mission and how it connects with each individual millennial. Many are also attracted to powerful mission statements that promise social impact as more millennials are engaged in philanthropic causes than ever before. Infuse a sense of purpose in your employer brand and communicate that to your potential millennial candidates.
Showcase Benefits and Perks
Millennials are smart. They realize that their compensation is not limited to their salaries. A survey of 5,000 millennials in 2018 showed that they are overwhelmingly looking for employers that provide them with financial wellness benefits such as an employer matching program in addition to a standard 401(k) plan or student loan assistance. Millennials also want to be comfortable at work and seek out employers who provide strong workplace benefits such as flexible working hours and telecommuting opportunities.
Less obvious benefits, like pet insurance, can also mean the difference to millennials. Over a third of pet owners in the U.S. today are millennials, so offering pet insurance is a wildly popular benefit with Generation Y. Allowing dogs in the office is also a millennial-friendly perk as well. Other benefits millennials look for include unlimited or flexible paid time off (PTO), and things that make the daily business of work a little easier and more enjoyable. Free snacks and meals, as well as remote work possibilities, all contribute to an attractive work environment. The ability to perform their work without a stifling protocol and uncomfortable conditions is a huge perk to millennials.
Promote Your Brand on Mobile and Social Media Platforms
A surefire way to improve your employer branding efforts for millennials is to be smart about how your brand is represented on social media. In a recent LinkedIn study, 15% of millennials said that they go on social media to learn more about companies, compared to 9% of Generation Xers and only 2% of baby boomers. In order to build a brand millennials will want to work for, companies can't hide anything on social media. They must be upfront and honest about their mission and present an authentic feed that speaks to millennials.
Effective social media strategies for millennials are posting photos of your employees working, delivering a clear sense of your employee value proposition, sharing a day-in-the-life or livestream video of current employees, and publishing posts from your company blog. To boost employer branding for millennials, companies must give prospective job seekers an accurate portrayal of their workplace and provide a way for them to picture themselves working there.
Place Importance on Growth Opportunities and Skill Development
According to a survey by Bridge, 67% of millennials would leave a job if it lacks growth and leadership development opportunities. The survey also found that 86% of millennials would stay at a job if their company had these opportunities. Needless to say, skill development is important to millennials because it gives them a reason to stay at a company. Showcasing growth opportunities should be a top priority for any employer branding effort aimed at millennials because it shows agency on the part of the employer to provide opportunities for advancement.
Millennials have been labeled "disloyal" by frustrated employers who can't seem to keep them for very long. For a variety of reasons, including the rise of the gig economy, depressed wages in some sectors, and others, millennials aren't afraid to leave one employer for another if a better situation comes along. Another factor is that, according to a study by Deloitte, only 28% of millennials believe their current employer is making full use of their skills. Millennials are loyal to brands and employers that are loyal to them and show their loyalty by providing opportunities that build their careers.
Be Transparent
Nothing turns a millennial off faster than inauthenticity. In today's millennial job market, there are too many companies trying to attract them that they don't have time to wonder what it's really like to work for each one. Instead, they'll just gravitate to the brands that show them exactly what working for them is like.
Transparency, in this case, goes back to being authentic and presenting an impactful brand purpose. There are many ways to do this, of course, but the most effective way is to use current employees as employer brand ambassadors. Millennials are especially wary of profit motivation, so having real-life employees speak to how they are being treated and thriving at a company is more trustworthy information than a corporate marketing push. As you would imagine, this concept is particularly effective when the brand ambassadors are millennials themselves.
Conclusion
When employer branding for millennials is done well, recruiting millennials becomes much easier and more productive. Approach the idea of talented employees like customers and your company/employer brand like a product, and you will begin to attract and retain the best talent that is willing to grow with your company and in it for the long haul.