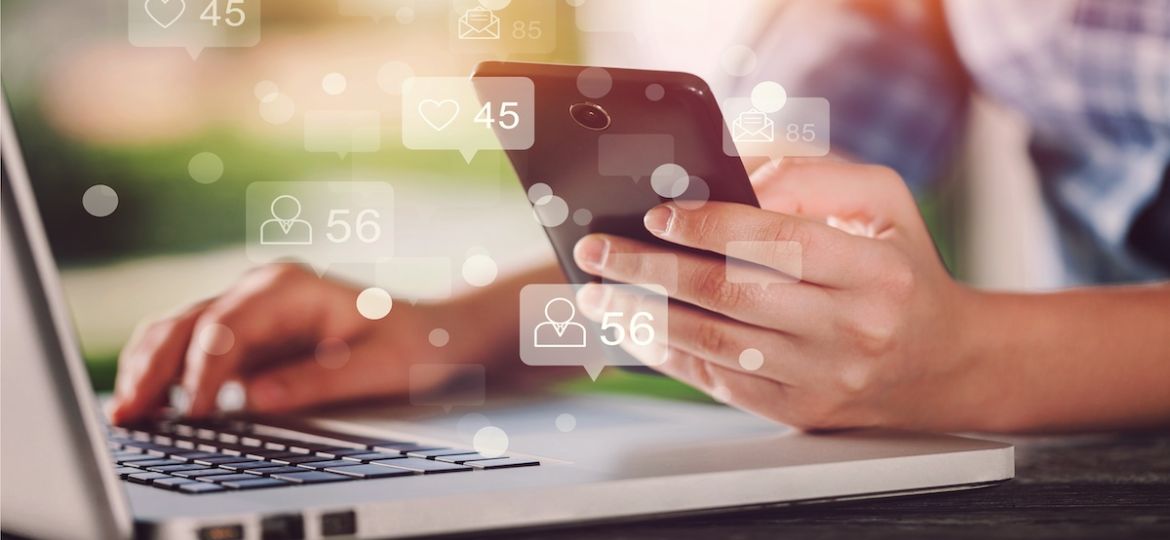 As the labor market continues to tighten, job candidates are gaining more power and choice while industries everywhere are struggling to fill job vacancies. Two industries hit particularly hard in this candidate-driven market are healthcare and tech, particularly in filling registered nurse and software engineer positions. According to the U.S. Bureau of Labor Statistics (BLS), the nursing field is projected to grow 15% through 2026 and software engineering careers are projected to grow 24% in the same timeframe. Both increases in employment openings are at a much higher rate than the national average at 7%. 

How did we get here?

There are a variety of reasons why talent shortages in these healthcare and tech roles exist. From a larger aging population with more health needs to the rise of companies undergoing digital transformations, changes in society and business are requiring a lot more from these two industries. However, one issue that is commonly overlooked, and pervading both of these industries, is the lack of education to actually equip the number of workers that are needed.

In 2018, U.S. nursing schools turned away over 75,000 qualified applicants due to a lack of nursing faculty in community colleges, undergraduate, and graduate schools. This is mostly due to a wave of faculty retirements that are expected to occur over the next decade and current and potential nurse educators being lured away to clinical and private-sector settings due to higher compensation. Similarly, there's also a nation-wide shortage of computer science-trained educators, which results in a deficit of graduate students with an engineering degree. This education shortage points to a larger problem in the education system. Barely an eighth of high schools in America offer Advanced Placement (AP) computer science courses—not nearly enough to meet the growing talent gap for this role, a gap which the BLS predicts will already account for a surplus of 1.4 million software development jobs by 2020.

An additional stressor on the talent shortage is the aging workforce. About a third of today's workforce is comprised of the Baby Boom generation, and 70 million of them are beginning to retire from the workforce. For registered nurses and software engineers, the situation is even more serious. The U.S. Health Resources and Services Administration predicts more than one million registered nurses will reach retirement age within the next 10 to 15 years, leaving a significant number of jobs to be filled. To remain competitive, companies need to strategically direct their recruiting efforts to a younger generation—millennials.

Social media as a way forward

As the first generation to have grown up with the Internet, millennials are a social generation. According to a 2018 Pew Research Center survey, 88% of 18- to 29-year-olds use some form of social media, which is a 13% increase from 30- to 49-year olds. This emerging generation of workers also cares more about employer brand than any generations before, with millennial job seekers being twice as likely as Baby Boomers and 50% more likely than Gen Xers to perform research beyond a prospective employer's website. More than ever, HR leaders must become more creative and think beyond traditional recruiting channels to reach this demographic.

With about 3.5 billion social media users worldwide in 2019—45% of the population—social recruiting grants companies access to an enormous pool of both active and passive candidates. Rather than posting a listing on a job board and waiting for the few active candidates to apply, companies now must actively pursue potential candidates with opportunities and go where candidates are naturally spending their time—on social media.

In this tight market, many hospitals and medical facilities are offering pricey perks and incentives, including five-figure signing bonuses, free housing, and relocation allowances. However, while candidates today expect a competitive salary, they also give significant weight to a healthy culture, growth opportunities, and unique benefits in their job selection process. To make sure you're presenting your employer brand in an effective way, it's crucial to know and reflect on what your ideal candidate is truly looking for in a job. Sharing photos of the work environment, highlighting company perks and benefits, and featuring employee testimonials on social media are all ways to show off your employer branding in an authentic and visual way.

As the demand for highly skilled workers continues to skyrocket, employers must continue to improve their hiring processes by going where their ideal candidates are and promoting the company's employer brand in a way that attracts, engages, and retains them.