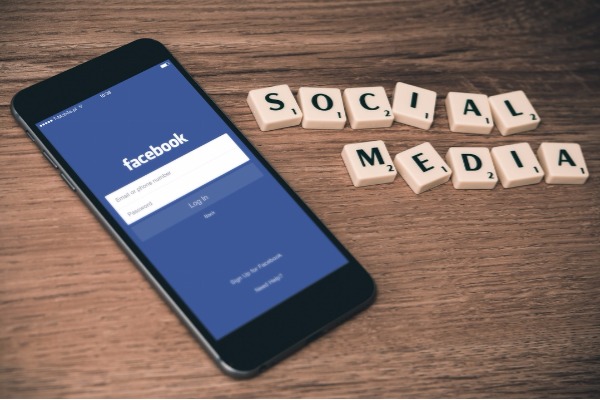 Are you reconsidering your talent acquisition tactics? Or making the business case for social recruiting and employer branding initiatives? Learn the key social media stats recruiters, hiring managers, and talent acquisition professionals should know to inform your strategy.
If you are an HR or talent leader in your organization, chances are you are constantly on the hunt for ways to reach better talent, elevate your employment brand, and improve the processes that support these initiatives.
However, experimenting with new approaches and improving upon past methods can be difficult. Old habits stick, legacy systems persist, and the status quo can remain unchallenged for years.
The talent acquisition and talent management professionals we work with everyday are often the change agents in their organization who ask the most important question: "Why?"
"Why fix what isn't (perceived as) broken?" "Why rock the boat?"
Often the most difficult task for these change agents is convincing internal stakeholders of the power of employee advocacy, candidate experience, and talent brand awareness have on today's hiring strategy.
Here are the most compelling social media stats to help illustrate the potential reach and influence of a social approach to recruitment, candidate engagement, and employment branding.
Social Media Usage Continues to Grow
(Highlight to Tweet any stat below.)
75% of all internet using adults use at least one social media site. (Source: Pew Research Center, 2015)
A third of the total time spent online is devoted to social networks and messaging apps which totals to nearly 2 hours a day. (Source: Global Web Index, Q2 2016)
Social Sites Dominate Time Spent on Mobile Devices
2014 marked the official year that mobile devices surpassed desktops for consuming digital media, and

89% of the total time users spend on their smartphone is spent on mobile apps. (Source: ComScore, 2014, as reported by SocialMediaToday, 2015) 
Among the millions of mobile apps now available, the social networking site reigns supreme: Facebook still boasts the largest amount of mobile users at 1.51 billion monthly active users. (Source: Facebook, 2016)
Related: 15 Employer Branding Stats Every HR Pro Must Know >>
Employee Advocacy for Recruiting Is on the Rise
The traditional top-down method of disseminating information has completely been flipped on its head thanks to the dawn of social networking and peer review sites. Today, if you can energize your employees to advocate for your brand on social, you can capture an influential share of voice online. Employee advocacy presents a large area of opportunity for employers who act now.
Employees are constantly ranked as a top trusted source on various aspects of the business. Compared to other sources–such as the CEO, Senior Execs, academics, and even media spokespersons–employees are ranked as the most trusted authority on a range of issues, like how an organization treats its employees and customers, or on a company's financial performance and crisis management practices. (Source: Edelman Trust Barometer, 2016, as reported by PostBeyond)
Content shared by employees also receive the most attention online, driving 8x the amount of engagement of posts shared on brand channels. (Source: Edelman Trust Barometer, 2014)
Considering this, it's no surprise that since 2013, interest in employee advocacy has skyrocketed by 191%. (Source: Altimeter Group, 2015)
But don't let your C-level executives hang their social advocacy hats just yet. According to 75% of U.S. respondents, companies whose C-Suite executives and leadership teams used social media to deliver messages on their mission and values were seen as more trustworthy than organizations whose C-suite refrained from engaging on social to communicate their brand purpose and philosophy.  (Source: The Global Social CEO Survey 2014, Brandfog)

However, 

despite the spiked interest in employee advocacy, only a third of employers encourage their workforce to share content about their company. (Source: Employees Rising, Weber Shandwick,

2014)
Related: What's the true Cost of a Bad Employer Brand? About $5k More Per Hire >>
The Power of Employer Reputation Is Palpable
The most recent studies point to the immense influence a strong employer brand has in attracting top candidates and retaining the best talent.
Our CareerArc Employer Branding Study found that 75% of job seekers consider an employer's brand before ever applying to a job. (Source: CareerArc Employer Branding Study, 2015)
The majority of Glassdoor visitors are passive job seekers: 57% of Glassdoor visitors were employed either full-time or part-time. (Source: Glassdoor U.S. Site Survey, January 2016)
Most Glassdoor visitors may be passive candidates, but not all of them are happily employed. Turns out only 49% of them would recommend their current employer to a friend. (

Source: Glassdoor Data Labs, December 2015)

69% would not take a job with a company that had a bad reputation, even if they were unemployed. (Source: Corporate Responsibility Magazine / Allegis Group Services Study, August 2012)
Employer ratings have real recruitment impact: 60% of users would not apply to a company which only had a one-star rating on Glassdoor. One-third of job seekers reported that a three-star rating was the minimum for an employer they would consider working for. (Source: Software Advice, 2014)
So what helps strengthen employer brand? Engagement. Among active job seekers, 69% reported being more likely to apply for a job at a company that actively manages its 

employer brand, activities which include responding to reviews, regularly updating branded channels and company profiles, sharing updates on company 

culture and work environment, etc. 

(Source: Glassdoor U.S. Site Survey, January 2016)
Want to know what today's job seekers really expect from their candidate experience? View the 23 Surprising Stats on Candidate Experience – Infographic >>