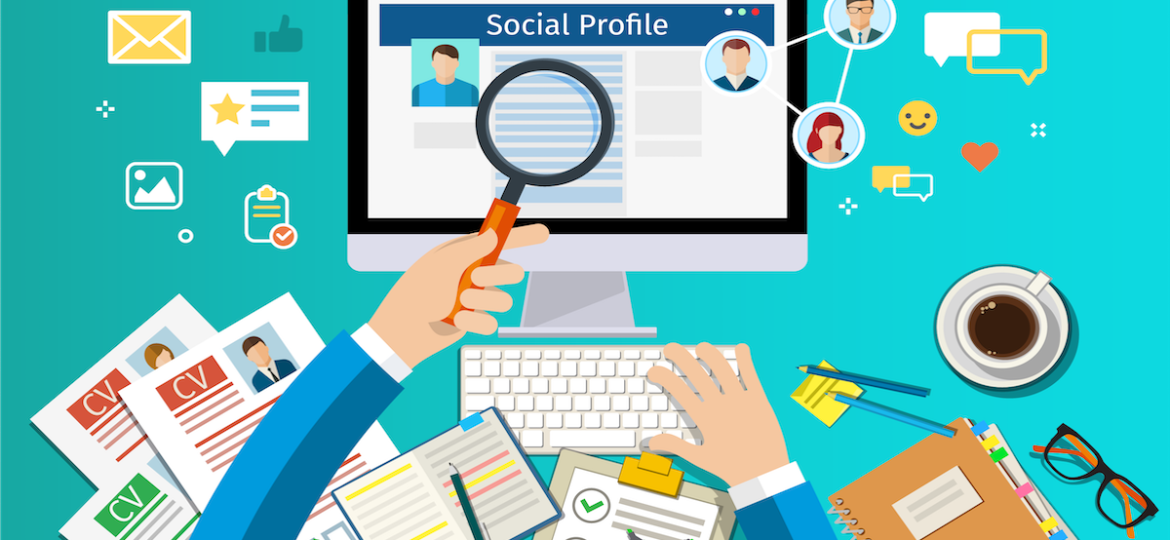 How to Source & Engage Today's Increasingly Passive Talent
Sourcing high quality passive job candidates doesn't always have to be so time consuming. In fact, sometimes it can be as simple as a quick Google search.
In our recent "Secrets from a Top Sourcer: How to Source & Engage Today's Increasingly Passive Talent" webinar, Greg Hawkes, a senior strategic sourcer at Houghlin Mifflin, creator of the SourcingIRL YouTube channel, and author of the HR Sourcing Toolbox site shares the tools and tricks he uses to find top prospects.
To help recap this latest CareerArc #TalkHR webinar, we've outlined some of the tips Greg offered to help take your sourcing efforts to the next level.
1. Think like a potential job candidate
As a sourcer, put yourself in the shoes of the person you are targeting within a specific field. For instance, consider a situation in which you are searching for a software engineer. The first question you should ask yourself is where you would be spending your time online if you were the specific skilled professional you are searching for. Prospective candidates often socialize on social platforms such as Twitter, Meetup and Slack, making these communities an ideal place to source for candidates.
After you've exhausted the spaces where people play, you should also find where they work. Work-sharing sites such as Github, a creative output space for software engineers, and review sites such as Google Reviews and Yelp for plumbers, electricians and other contractors are not only great sources for passive talent, but also offer you the chance to review their work and weed out those who are not the best fit for your company.
Of course, be aware of and adhere to the guidelines for each of these sites!
If you find yourself stumped, don't be afraid to use search engines such as Google or Bing. Oftentimes such sites can help you identify sources you didn't know existed, and can then help you micro-target specific candidates once you've identified new source sites.
If reaching candidates on social media is one of your team's top priorities but you need to convince other key stakeholders at your company, be sure to read this article on investing others in social recruiting.
2. Locate and organize publicly available contact information
Now that you've found a pool of talent, it's time to get in touch with them. Luckily, many of the same sites you used to find candidates are also a treasure trove of contact information. On Github and Meetup, you can easily access contact information by simply clicking into a person's profile. Often you can then not only find an email address, but their personal website as well.
Twitter, Slack, and the previously mentioned review sites, on the other hand, are starting points in your search, but you should always cross-reference any information with the person's personal LinkedIn account or with tools such as USPhoneBook, Hiretual, or ZapInfo.
3. Personalize your outreach
The moment has arrived: it's finally time to make first contact with the prospect. Before making your move, however, you should first do your research. Find out what the person is interested in and try to incorporate that into your outreach, whether it's a message on LinkedIn through a mass messaging app such as PeopleCamp that references their favorite baseball team or a video in which you sing a line by a song from their favorite band.
And yes, videos are always better. Now, more than ever, people respond to visuals. Editing sites such as BombBomb, Dubb, and Lumen5 are wonderful resources for creating recorded content, but also consider using YouTube Live or other streaming sites to give the person a glimpse into your company culture by showing them around the office.
For all candidate outreach efforts, be sure to consider your employer brand ahead of time. You can read more here for some guidance into its importance in attracting top talent.
Finally, remember that in any outreach, your message is key. Keep it centered on your company's story and how the person whom your messaging will add the next chapter to it.