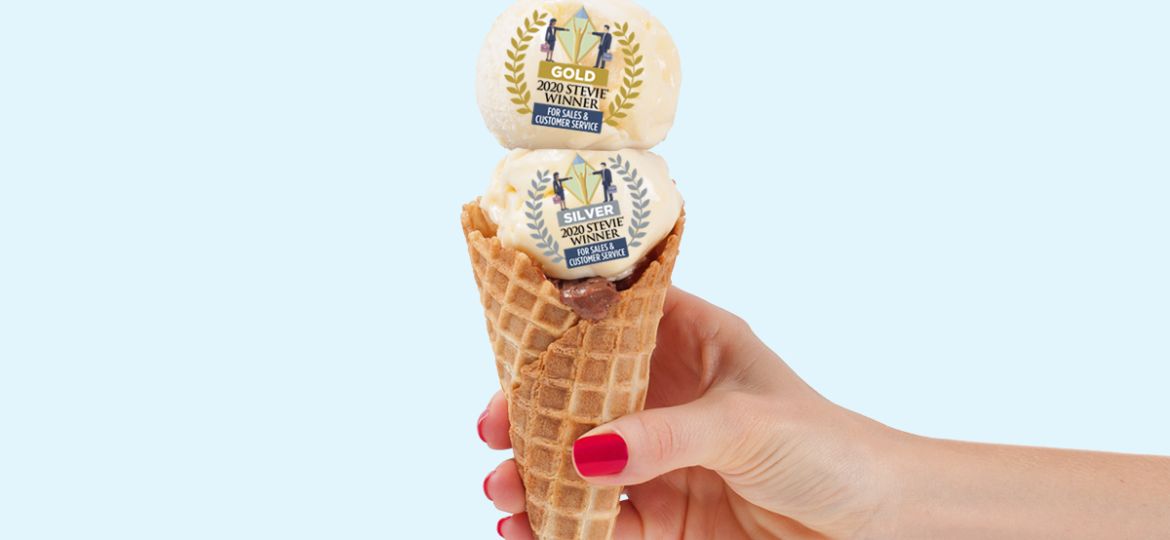 We are proud to announce CareerArc was awarded two 2020 Stevie Awards for Sales & Customer Service. This is the sixth consecutive year CareerArc has been recognized for its achievements in this prestigious international competition.
"This award is a true honor and a well-deserved recognition of our fantastic client success team," said Robin D. Richards, CareerArc's chairman and CEO. "They exemplify CareerArc's commitment to providing innovative, personalized service to fully support our clients in reaching their goals."
CareerArc was named Gold Stevie Winner in the Customer Service Department of the Year — Computer Services category, and Silver Stevie Winner in the Award for Innovation in Customer Service — Computer Industries category. The awards were presented to honorees during a gala banquet on Friday, February 28 at Caesars Palace in Las Vegas, Nev. More than 600 executives from the U.S.A. and several other nations attended.
"We revolutionized our client success efforts this year, creating a new, more holistic solution for our clients," said Mark Fordham, CareerArc's Senior Vice President of Client Success. "Our client success managers really earned this award through the strategic work they do to anticipate our clients' needs."
More than 2,600 nominations from organizations of all sizes in 48 nations and virtually every industry were evaluated in this year's competition. Winners were determined by the average scores of more than 180 professionals worldwide on seven specialized judging committees.
For more details about the Stevie Awards for Sales & Customer Service and the list of winners in all categories, visit the Stevie Awards website.