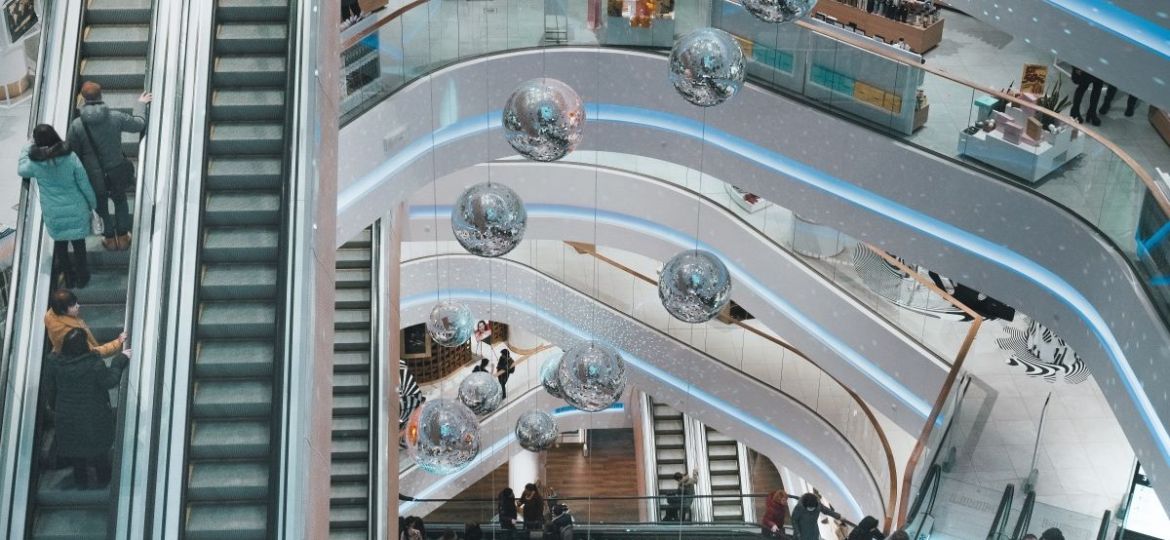 Retail companies are laying off workers at a rapid rate. In 2018, companies let go of 98,563 employees in the retail sector— the highest number of people since 2009.
What's causing this alarming trend?
Perhaps the shift toward online-only shopping is to blame. (Retail sales online overtook brick and mortar for the first time in February 2019.) As a result, many traditional companies are declaring bankruptcy as they experience a retail sales slump.
If you are a retailer facing marketplace challenges, you might have to reduce your workforce in order to survive. But how can you protect your brand when you announce retail store layoffs? Below are three ways retail companies can better navigate their reductions in force.
1. Empathize With Your Employees
Anger, despair, panic — these are just some of the emotions your employees might experience when you announce a reduction in force (RIF).
Disgruntled employees can take to social media platforms like Twitter and Facebook and share their experiences with the world, including your target customers and job candidates. However, only 10 percent of companies have specific policies in place to deal with social networking sites.
This is why it's important to manage retail job cuts properly. If you don't, you could jeopardize the reputation of your brand. As a human resources professional, empathize with your employees as they undergo this difficult transition. Validate their emotions and, as much as possible, alleviate fears they might have. This could prevent former employees from leaving negative posts on social media, which could seriously damage your brand.
2. Communicate More Effectively
Communication is crucial during an RIF, even if you don't know all the answers. This is what Nokia discovered firsthand in 2008, when a round of layoffs lead to protests and boycotts. So when the company had to conduct another round of layoffs in 2011, Nokia worked to ensure "those who were laid off had a soft landing" and established four core values that would mitigate the negative effects associated with an RIF. Communication was one of these values, according to the Harvard Business Review. Nokia pledged to "communicate openly towards all stakeholders, including employees, unions, government, and local stakeholders, even when we do not know the full answers."
The effort worked. Nokia avoided labor actions while maintaining or improving quality levels and helping employees transition to future career or life plans. Like Nokia, your company too can assuage many of your employees' fears and uncertainties by giving them as much information as you can share.
In addition, don't forget to also communicate and empathize with the retail employees that remain in your workforce. These workers will have fears, too. They might think there will be future retail store layoffs, and they will be next to lose their jobs. If unaddressed, these fears could have an impact on productivity, which could affect your company's bottom line.
3. Maintain Relationships With Laid-Off Employees
When it comes to an RIF, never burn bridges. Maintaining some kind of relationship with former employees will help you if you need additional retail staff in the future.
This is what happened with General Motors. In 2017, the company ended up rehiring 500 workers who were were to be laid off. The turnabout was due to a change in circumstances — in this case, a sudden increase in demand for vehicles. 
Similarly, if circumstances change at your company, not keeping in contact with laid-off employees in the retail industry will make it difficult to rehire them. Maintain relationships with former retail workers just in case, so you don't have to go through the exhausting candidate sourcing process all over again.
An RIF can be difficult for any employee, but it can also take its toll on you, the human resources executive. Follow the tips above in order to protect your brand's reputation during a layoff, and make sure you provide former and existing employees with the support they need.
Looking for the latest HR solution that will help you manage retail layoffs more effectively? Learn more about CareerArc's outplacement services.