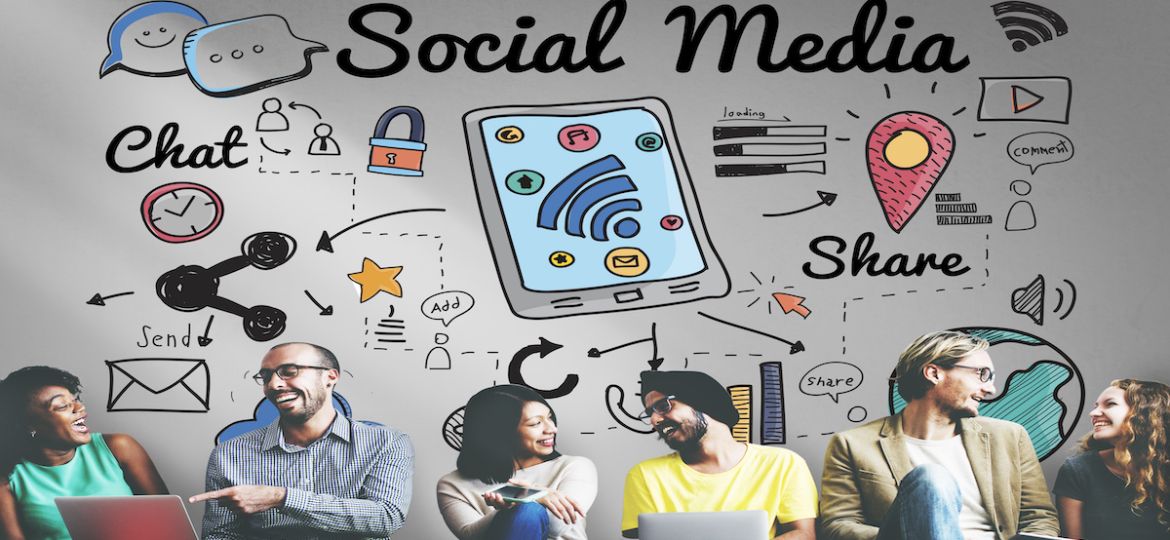 Leverage these social recruiting trends to attract top talent
In 2008, the term "social recruiting" was coined, representing a company's ability to leverage social media platforms and its website to recruit and attract top talent. Over ten years later, we're still talking about social recruiting, as businesses are continuing to develop strategies to augment their talent acquisition goals.
In a candidate-driven market, employers must find new, innovative ways to meet job seekers where they are. This is one reason that social media platforms are the most common recruiting tool today, with over 90% of employers currently using social media in their hiring practices. Those companies that implement social recruiting tactics will attract high-caliber candidates while retaining top talent after hire.
Let's look at some social recruiting trends that you should consider to attract top talent to your organization.
Employer branding
What does it mean to build your brand? An employer brand is a company's reputation and employee value proposition. When potential candidates search for a job, a company's employer brand often ranks near the top in their decision-making. For example, candidates may examine the company's work-life balance, activity in the local community, or opportunities for professional development before deciding to apply for a job or continuing in the recruiting process.
How candidates see you directly impacts your ability to attract top hires. This recruiting trend has grown significantly in the past several years, especially since it's a job seeker's market. Businesses must meet people where they are, and showcasing their brand is one way to achieve this goal.
According to a recent study by LinkedIn, 72% percent of talent acquisition leaders agree that employer brand significantly impacts recruiting. 75% of job seekers examine a business's brand before applying, and over 50% of potential candidates check out the company's website and social media channels, such as LinkedIn, to learn more about the employer.
Businesses shouldn't simply post a job on LinkedIn or Facebook. That's not using the venue to your strategic advantage. Instead, companies should consider leveraging social media platforms to tell their story.
Use strategic content to attract top performers. Educate people with useful information in your industry. Showcase your employees or your involvement in the community. Show people who you are through social media. Not only will you amplify your brand, but you'll also attract higher caliber talent while experiencing higher retention rates.
Engaging with active & passive candidates
Social media is an excellent way to target both active and passive potential candidates. If you're recruiting strategies include going after active job seekers and nothing more, you're limiting your access by excluding potential job seekers who may consider working for your company. For example, 70% of the global workforce is passive talent, with the remaining 30% actively looking for a new position. Passive talent includes workers who may not be looking for a new job actively but would consider taking a different job if the opportunity was attractive.
By implementing social media recruiting into your hiring process, you'll have the opportunity to showcase your company's unique strengths, while educating passive candidates on what you offer both internally and externally. The top reason people change jobs is for a career opportunity. Through social media recruiting, you can build connections with potential job seekers while continuing to bolster your brand.
Data-driven recruiting
Data-driven recruiting is when hiring managers use facts and statistics that give insight into hiring practices and decisions. For example, through data, you can spot any recruiting issues, track source to hire, create effective (and legal) hiring practices, and increase your efficiency. When using data-driven recruiting, you should create a process where you can measure return on investment (ROI) of your efforts. After all, how do you know social media recruiting is working if you don't know your numbers? Through measurement and analytics, often provided by the social media platforms themselves, you'll get a better idea of which platforms are effective and how often to post. You can measure your interactions with followers or visitors while seeing which content hits home.
HR data and analytics impact recruiting, hiring, and retention by using tools to measure human resources decisions. By basing your hiring decisions on data, and not personal or subjective indicators, you can focus on hiring the best candidate for your company. For example, according to PwC's 20th CEO Survey, 77% of CEOs stated that a significant threat to their business is lack of skills. With analytics, HR can build a workforce for the present day as well as the future, targeting needed skills, locations, and diversity.
Through data, you can determine which recruiting methods perform strongly and which need to be improved or dropped. HR analytics provides insight to companies on recruiting and hiring techniques, helping companies focus on hiring the right person while maximizing ROI and planning for the future.
Candidate experience
Another current trend in recruitment is delivering a positive candidate experience. The candidate experience extends from the hiring process until termination. It's the lifecycle of the potential employee's experience with your company. Sounds like a heavy load to carry? Let's look at some reasons why you should focus on this emerging trend.
For example, according to the Human Capital Institute, 60% of job candidates state that they've had a negative experience with a company. 72% share their bad experience online. And, if that's not enough, 55% of candidates avoid companies that have negative online reviews. Potential candidates begin to form an opinion of your company as they're learning about you, completing an application, participating in the hiring process, and then, once they're hired. Negative news travels fast. Make sure you combat this by implementing candidate experience practices.
For example, don't linger on responses to candidates. Reply, and reply quickly. Remember, it's a job seekers' world out there, and many candidates may have interviews at multiple companies. Keep candidates updated on the hiring process; don't leave them hanging. Respond via phone, email, or text. Just respond.
Additionally, streamline your application process. Don't expect candidates to trudge through a lengthy and complicated online application. Give applicants the option to upload their resume on their smartphone or apply with a click of the button through LinkedIn. By failing to simplify the recruiting process, you run the risk of potential candidates abandoning the application process in favor of another company.
Finally, provide constructive interview feedback. If a job seeker didn't get a job offer, talk to them about their interview. Candidates appreciate valuable feedback on their interviews so that they can employ any suggestions at other employers. Additionally, it helps with your company brand when you provide useful insight to candidates.
Conclusion
Social recruitment marketing serves as an impactful recruiting trend, allowing companies to access a wider talent pool. With more and more people using social media on a daily (if not hourly) basis, including 76.8 million millennials, businesses shouldn't shy away from this important HR strategy.
Further, this social recruiting trend is expected to grow. For example, 91% of employers recently surveyed stated that social media will serve as an even more critical recruiting platform in the next five years. Social media platforms allow businesses to recruit proactively, targeting and resonating with a specific audience. These social recruiting trends encourage companies to find solutions based on data, giving them a competitive edge for talent.
Looking for HR software that will expedite your social recruitment marketing? Click here to find out more about CareerArc.