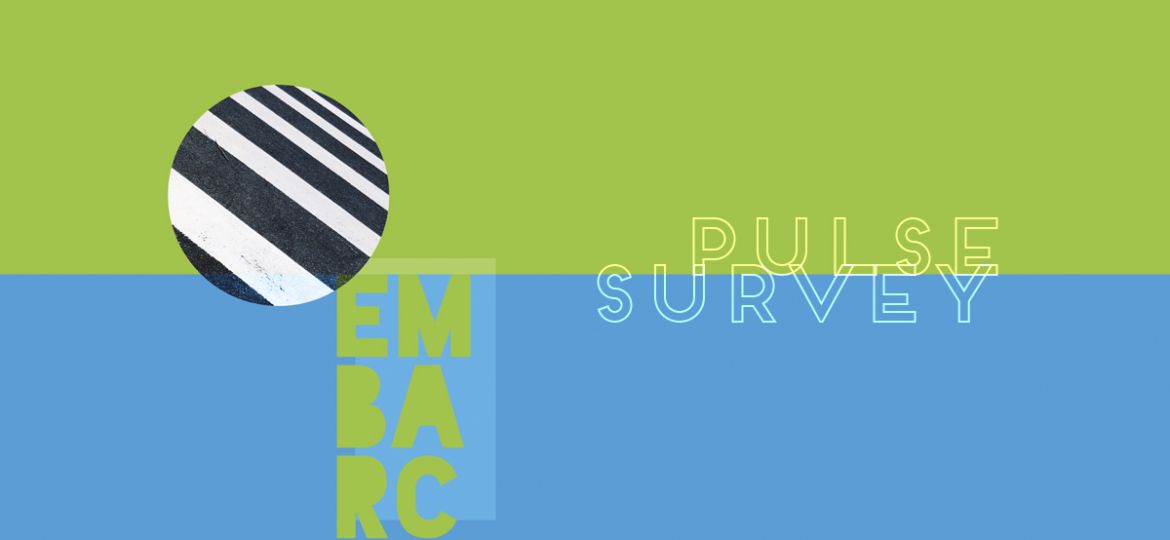 In today's competitive job market, social recruiting has become de rigueur. Half of HR leaders report using social recruiting tools to attract job candidates, and more than a quarter plan to purchase or increase their investment in this type of HR technology in 2020.

Those are just some of the findings of the EMBARC Pulse Survey, taken by the attendees of CareerArc's EMBARC HR Innovators Summit last month. HR leaders shared their thoughts and experiences with employee recruiting, retention, and turnover, and reported on the technologies and services they are investing in to meet their goals.

6 Key Findings of the EMBARC Pulse Survey
Employer branding is a top, and fast-growing, priority
Employer branding topped the list of new or increased investments in 2020, far outranking job advertising, applicant tracking tools, and chatbots. More than a third (36%) of HR leaders report they have already made investments in employer branding tools and services, and 43% of respondents plan to purchase or increase investment in employer branding tools and services in 2020. Second and third on the list of planned investments are employee engagement (32%) and social recruiting (29%) HR technology, respectively.

Candidate relationship management (CRM) has become a growing concern
Nearly a third (32%) of HR innovators have invested in candidate relationship management tools to better court job seekers. An additional 11% of respondents plan to purchase or made additional investments in CRM tools in the coming year.

Employers are investing heavily in recruitment technology
In response to the candidate-driven job market, employers are making significant investments in tech tools to help recruit key candidates. Nearly three-quarters (71%) of HR professionals have invested in applicant tracking systems (ATS); 25% plan to purchase or increase investment in these systems. Similarly, 71% of HR professionals already have career sites for their organizations, with 18% anticipating new or increasing investment in these sites in 2020. Half (50%) of HR professionals have invested in employee referral program tools, and 48% in recruitment marketing software.

Retaining talent has become a major challenge
Nearly half (43%) of HR professionals report more difficulty retaining talent in 2019, compared to 2018. Employers reported about 8% involuntary and 15% voluntary turnover in 2019.
Employers expect the same amount of voluntary and involuntary turnover in 2020
When it comes to turnover, employers aren't predicting any surprises next year. An overwhelming 88% say they expect turnover rates to remain at about the same high rate.

Employers plan to boost retention efforts
Half (50%) of HR professionals report investing in employee engagement tools and services in 2019, and 32% plan to purchase or increase investment in such services in 2020. In addition, 18% of respondents have invested in internal mobility tools that facilitate employees' pursuing new career opportunities within the company.

Outplacement services are popular even in a tight job market
Despite relatively low involuntary turnover rates, 11% of employers invested in outplacement services to help laid-off or terminated employees find new jobs quickly and easily in 2019. Employers offering outplacement services were much more likely to describe their offboarding process as compassionate (3.9 of 5 stars) than those that did not offer such services (3.1 of 5 stars). With the increased focus on employer branding, more companies are expected to engage outplacement services in 2020 as part of an effort to improve offboarding processes to maintain positive relationships with past employees.


Key Takeaways for Employers
Stay ahead of the curve
Since employer branding, social recruiting, and outplacement will be top talent priorities in 2020, employers should prepare now to take action on these fronts. HR innovators can take steps to both strategize to excel in these areas and invest in tools and services to reach these goals.
3 Steps to Prepare for 2020
Optimize social recruiting. If you haven't yet invested in a social recruiting tool, you are already behind the curve. Take the time now to evaluate your technology options for getting the word out about your organization and its open positions through social media. This will position you to compete for the best talent for your company, since the most qualified candidates tend to be passive job seekers that aren't actively searching on job sites. Already working with a social recruiting tool? Consult with your service provider to make sure you're maximizing all the capabilities of the tool you have.
Put an outplacement program in place. For any potential layoffs or terminations that may happen in 2020, have an outplacement service in place to help affected employees land new jobs more quickly. This will allow you to retain a positive relationship with former workers as well as forestall lawsuits.
Improve employer brand. Both social recruiting and outplacement services will help you protect and enhance your employer brand. The best of these tools can also allow you to easily create a social media plan to showcase your company's culture and people and to receive real-time feedback about the efficacy of your strategies.
CareerArc helps HR leaders succeed in their recruitment and outplacement efforts. Our social recruiting HR technology is the leading social and mobile recruiting solution for the modern workforce, and our outplacement solutions offers on-demand career transition services that help employees in transition find new jobs 2.5x faster than the national average. Learn more about how our social recruiting and outplacement services can benefit your company.