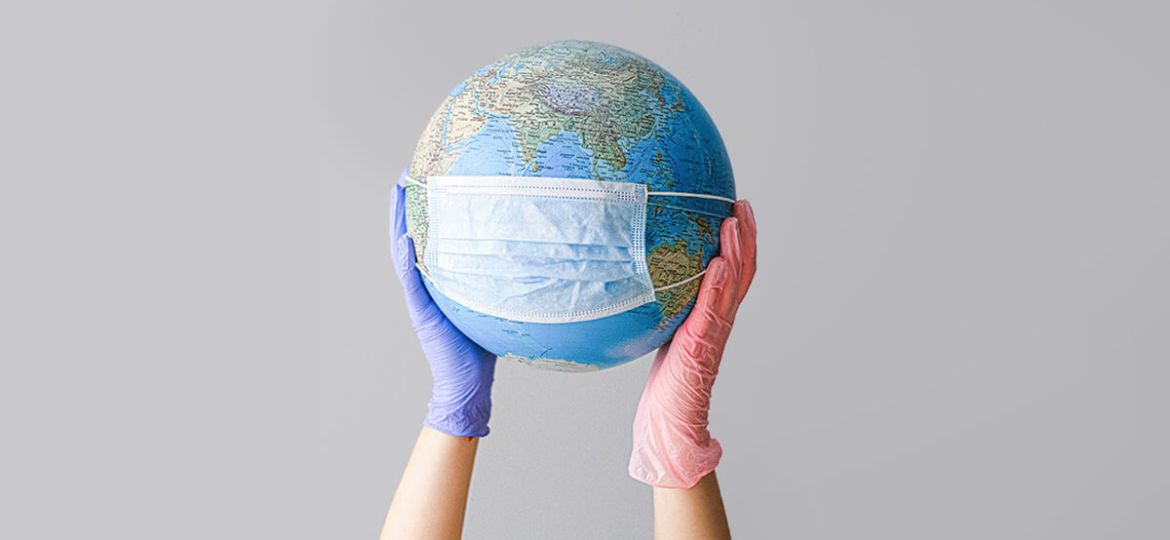 In just a few months, the coronavirus pandemic has quickly transformed the employment landscape, with record low unemployment rates suddenly surging to record high ones. Large retailers have declared bankruptcy, major airlines have required big bailouts, and many small businesses are appealing to the government to help keep them afloat.
We at CareerArc observed these shifts in the talent landscape through the aggregate data across our clients across all industries. Because we provide both social recruiting and outplacement services to empower organizations to meet their hiring and workforce change goals, we took a deep dive into the talent trends we are seeing to share them with our HR community during these unprecedented times and presented those timely findings in a recent webinar: Recession, Risk, & Reward: What Forward-Thinking Employers Do in a Down Economy. 
Here are just 10 of the most salient statistics you might find helpful in informing you about what is happening in the talent marketplace now and how other organizations in your industry are responding to these changes.
Hiring has slowed across the board—with key exceptions
It's no secret that many companies have slowed or stopped hiring in response to the coronavirus crisis. How significant that impact has been and how long that impact will last, however, are what many HR professionals are asking now. 
Here are the numbers: Compared to February 2020, overall hiring across all industries was down by 18% in March, 33% in April, and 31% in May.
That said, because the coronavirus crisis has hit some business areas much harder than others, these numbers differed significantly depending on the industry. 
The highest impacts were seen in the hospitality, travel, and leisure industry, which saw its hiring rates drop to 10-20% of its February 2020 rate. Considering the fact that the number of air passengers has dropped by 95% and the Center for Disease Control has put in place a no-sail order until at least July 24, this industry will likely continue to see low hiring rates in the coming months.
The automotive industry was also heavily impacted, as people stopped buying cars; hiring is around 30% of February 2020 rates. Business services and consulting, as well as construction, housing, and real estate, also saw their hiring rates drop by more than 50% as businesses froze spending and the commercial real estate market shrank.
In other industries, the effects of the coronavirus crisis on hiring has been mixed. The retail industry is a case in point: Apparel and beauty have quickly paused hiring, while grocery, convenience, drug, and home improvement stores have picked up hiring. 
Results are also mixed for the healthcare industry. There were some hiring downturns in hospitals due to drops in elective procedures, but senior living companies have continued to hire, or in some instances ramped up their talent acquisition, because of the outsized impact of the coronavirus on the older population. 
Other industries have proven more resilient. Government and education have remained fairly steady in their hiring rates. Telecommunications and broadcasting, as well as recruitment agencies and staffing, are not seeing significant drops in talent acquisition either. 
Related: Top 7 Strategies to Attract High-value, Hard-to-find Talent in a Recession
Job posts are attracting many more clicks
Job postings are garnering significantly more applications today than they were pre-coronavirus. In construction, housing, and real estate, job posts are getting close to three times as many apply clicks—clicks to "apply" buttons and calls-to-actions on job requisition pages—than they were in February 2020. Many other industries receiving twice as many apply clicks per job ad, too.
This trend is understandable, considering the fact that fewer companies are hiring for fewer jobs while the size of the unemployed population is increasing. That said, while the number of job campaigns decreased in March and April 2020, May showed a small but marked resurgence. The campaigns on Facebook especially showed a dynamic trend, with quick pauses and quick restarts in response to changing business needs.
Because each job post is getting more attention than ever in the current talent market, now is an optimal time for HR professionals to create a talent pipeline for current or potential future hires and to improve the candidate experience as a means of strengthening employer brand. 
Related: The Essential Guide to Social Recruiting
Demand for outplacement services and on-demand career coaching have spiked 
As expected, the demand for outplacement services rose sharply from March to May 2020. CareerArc offers on-demand coaching, allowing job seekers to speak at their convenience to a coach via text, audio, or video, seven days a week straight from our online platform. We saw these participant-initiated conversations with career coaches increase threefold from 2019 averages. In addition, requests from job seekers  for resume reviews—detailed and targeted feedback given by career coaches to allow job seekers to update and enhance their resumes for today's competitive job market—more than doubled from 2019 averages.
This data shows both the popularity and utility of outplacement services, which employees affected by layoffs and other workforce changes are quickly turning to for support in their job search during this difficult economic period. 
For more detailed information on these statistics, as well as important takeaways for employers, watch the full webinar.
CareerArc offers social recruiting tools that streamline the process of creating a robust talent pipeline for current or potential future hires. Request a demo to find out more about how our human resources tools can help you reach your talent goals.