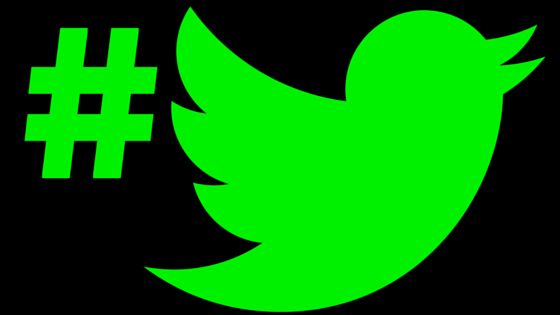 Guest Post | By Audra Knight, Integration Specialist, CareerArc
---
Twitter Chats List Updated on Dec. 14, 2015

We in the HR and recruiting space are blessed to have some of the most engaging Twitter chats in the business community. So if you haven't given them a chance, now is definitely the time to join.
Why Join a Twitter Chat? Benefits for Recruiters:
Learn and engage with industry experts. Get latest industry news from colleagues you trust.
Showcase thought leadership and build authority. Oftentimes the most active Twitter users in any community are likely also participating in, if not hosting, a Twitter chat. By joining the right chats you will be regularly engaging with many thought leaders in the field, all the while nurturing those relationships, building new connections, and expanding your personal brand. In addition, remember that every time someone RT's (retweets) or @ replies to your posts, that someone is exposing your brand, and possibly your company's brand, to his or her followers.
Connect and engage with passive candidates on industry-specific chats. Twitter chats are one of the best kept secrets for this reason. I have seen hires made, deals close, and partnerships secured all from relationships born out of and nurtured from Twitter chats. Find chats for your specific industry at ChatSalad.
---
What is a Twitter Chat?
"A Twitter chat is where a group of Twitter users meet at a pre-determined time to discuss a certain topic, using a designated hashtag (#) for each tweet contributed. A host or moderator will pose questions (designated with Q1, Q2…) to prompt responses from participants (using A1, A2…) and encourage interaction among the group." (Source: Buffer Blog)
Top Recruitment Twitter chats of 2015
Tips for Every Level of Twitter Chat Engagement
Level 1 – Lurking Learner
This is a great way to audition Twitter chats before diving into a conversation right away.
Tip: If on a desktop computer, type the hashtag of the chat in Twitter's search bar, and switch to Live mode to follow the conversation.
Level 2- Present & Engaged
After lurking, you'll quickly notice who the regulars are. When you decide to finally join the chat, know that there are a lot of social rules at play even in a virtual community, and thus there are some common rules of etiquette to follow, especially to be adhered to during your first chat. You're the new kid, so that first impression is key. However, I will say that it is very hard to find an inhospitable twitter chat. Most are very welcoming and are glad to see new faces because they know that means their conversation is only growing.
Make sure the content in your Twitter profile is up-to-date. I highly recommend your company name be in your summary.
Make sure to include the hashtag of the Tweet chat (#EBchat) in your tweets so it shows up in the feed/chat. By "stamping" each of your tweets with the hashtag, your comments stay in the stream of conversation.
Stay positive and have fun! The occasional meme is acceptable.

When answering a question, use the new RT with comments option to answer. (Optional)
Level 3- Influential Regular
Some chats provide the questions ahead of time. Prepare your answers beforehand to allow more engagement during the chat. They go fast!!
RT to support before the event & invite others to join the chat.
Pro-Tip: Optimize the Twitter Chat Experience.
Free tools like TweetChat and Hootsuite can help automate hashtagging while chatting. These free tools also help ease the entire experience by isolating tweets being exchanged on that chat on the same window wherein you write and post your tweets to a chat. This removes the need to switch back and forth from multiple windows, which can get dizzying especially for chats that are very active.
So what happens to chats when they end? Do they disappear into the Twitter ether? Only to resurface when searched?
For the most organized of communities, these gatherings are documented through a story, or should I say Storify—a collection of tweets pieced together to convey a story. Here's an example of the Storify for Talent Chat (#tchat).
Twitter has changed the way we think of "the meeting of the minds." Twitter chats allow for anyone with shared interests to "meet" at a specified hashtag and time to share ideas and contribute to a community's collective thought. Follow @careerarc and share your favorite chats, topics, and tips on #talkHR.
Hope you enjoyed our Recruiter's Guide to Twitter Chats. See you on the next chat!