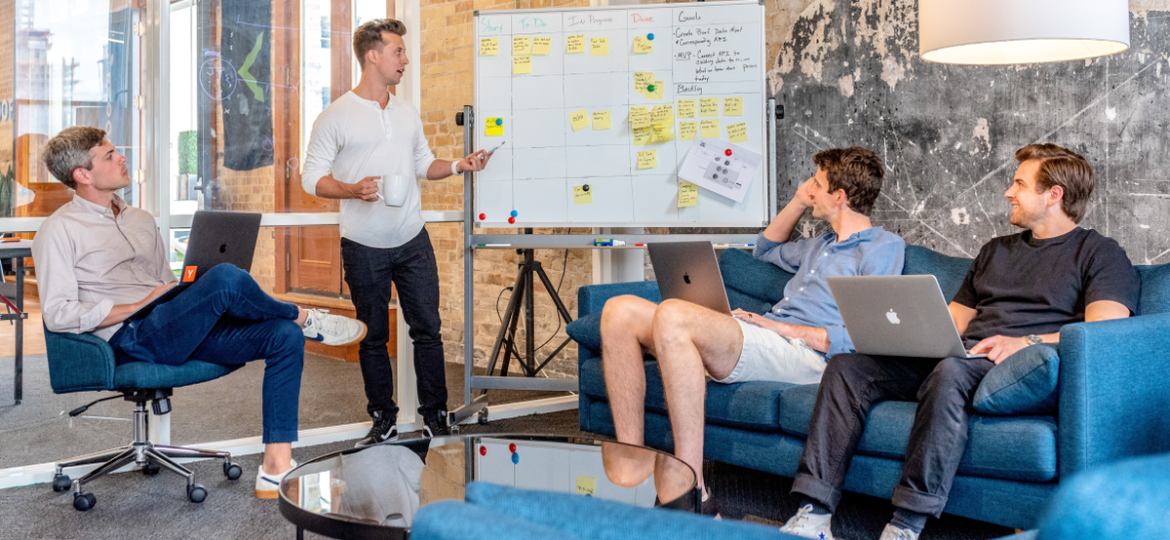 In a highly competitive hiring environment, recruitment systems and strategies that you've once relied one may no longer be effective. Defense contractor DRS Global Enterprise Solutions (GES), Inc. realized this firsthand when seeking to fill open positions with optimal candidates. The usual job board postings were not cutting it and success—characterized by increased job views and faster placement—required more than a new recruitment platform: it meant improving the organization's employer brand.
Just as the overall brand extends beyond your logo, visual design, and messaging style, an employer brand encompasses everything that influences how prospective employees view your organization. Your reputation as a company and as an employer, as well as how you are represented across platforms, plays a significant role in the success of your recruitment program. As a result, learning how to improve employer branding for your organization can cut down on recruitment time and better capture the interest of the best candidates. Follow the four easy steps below to get on the right track.
1. Assess Your Current Employer Brand
Evaluating your employer brand and strategy is an important first step in making the changes to better attract the right job seekers. Yet in order to get the most accurate picture of how your business is perceived, you'll need to look beyond your assumptions and even your organization. The internet offers a window into conversations about your brand that you may not hear in the office. Naturally, you'll want to take note of any recurring negative themes that should be addressed, but also pay attention to the qualities and values that show up most often—these are great focus points for refining your employer brand. Here are a few places to begin:
Each of these sources gives you different types of information, but together they provide an important overview of your external employer brand. The insights from all of these sources should inform the strategy for improving your employer brand.
2. Address the Entire Candidate Journey
Much like marketing has shifted its focus to the consumer experience, an effective recruiting strategy is optimized with the job applicant experience in mind. Every step of the application process forms your employer brand in the eyes of these candidates, from their initial view of the job posting through either the rejection or onboarding as a new employee. Taking these steps can ensure a better candidate experience:
3. Optimize Your Careers Page
While potential employees may discover your company from a variety of sources, most of them will end up visiting the careers page of your website at some point in the application process. It may be the first encounter prospective applicants have of your organization and is an important part of a winning candidate experience. Not only is it where applicants can learn details about open positions, their responsibilities, and qualifications, but it can also set the expectations for the application process as well as your corporate culture. Here are a few ways to optimize your careers page for job seekers:
4. Extend Your Job Posting Visibility
Promoting your open positions in the right locations is essential to getting those openings in front of the right candidates. This visibility is also a reflection of your employer brand, based on where the job postings appear and their content. Here are some ways to ensure that those postings get the attention of the qualified, professional applicants that you need:
From establishing trust to creating a constant pool of top talent, effective employer branding offers a great deal of value to your recruitment program. The steps outlined above show how to improve employer branding while streamlining the recruitment process for all involved. Great employer branding can also put you ahead of the competition in terms of identifying, engaging, and recruiting the best talent for your organization.