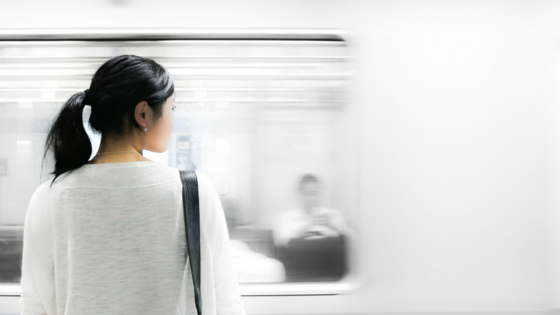 Guest Post | By Mira Greenland, VP, CareerArc
---
The HR-Marketer has emerged. As more companies adopt social recruiting, HR professionals are urged to learn new skills and quickly adapt to recruitment and sourcing in the social age.
However, with social recruiting still a relatively new field, most of the VPs of HR and Talent Acquisition and Employment Branding, Talent/Recruitment Marketing, and Social Recruiting Managers are still developing their social media experience.
HR leaders have a choice: Either adopt enough social recruiting skills to be dangerous, or learn just enough social recruiting strategy to find, hire, and manage someone else to help or join your recruitment team.
When choosing the latter, many HR leaders hire staff, consultants, or elect someone from their existing team to do the job–a job which they themselves may not fully understand. With so many HR-Marketers, social media managers, and employment brand marketers who are declaring "expert" status in social media strategy, how do you know who is truly qualified? How do you know which people to hire and how to manage them effectively?
We've put together a list of interview questions to ask when hiring a social recruiter   These questions are designed to serve two purposes: First, to structure the interview so that your candidate educates you on social recruiting; second, to help you see what the candidate can offer you and your company.


This first set of questions focuses on high-level concepts and tests a candidate's grasp of social media strategy.
Social Media Strategy:
Have them explain the audience on each social platform and how they have approached each audience in the past. Would they do things any differently at your company?
Have them show you an example of a recent post on each platform that performed well and one that tanked, and explain to you why.
Do they use segmented messages or do they try to get mass appeal to all audiences?
Do they understand the difference between engagement and distribution?
What kinds of metrics would they collect to know if a specific campaign was effective?
Have they reported ROI on engagement and distribution before? If asked to, how would they go about it?
How they have activated recruiters and/or staff within a social recruiting initiative?
Do they know the difference between "content curation" and "content creation" and the best balance for sharing each?
After learning more about the candidate's overall approach and preferred social media strategies, it's time to dig deeper and gauge their familiarity and proficiency with content and social platforms. Ask for their advice on Blogs, Twitter, Facebook, LinkedIn, and Instagram:
Corporate Blog:
Corporate blogs have become a staple content program from any company engaging on social media. Blogs give companies a platform from which to provide relevant industry knowledge with the goal of growing readership and building more awareness to your thought-leading brand.  Finding a social recruiter that knows how to write a remarkable blog post can be difficult.  You might consider asking these questions to see if they think your current blogging strategy is working.
Does the content represent all pillars in the organization; culture, values, benefits, wellness etc.?
Does the current content strategy give back to candidates? Are we showing off the company culture and interesting activities employees take part in? Have we shared tips and information for job seekers in the best possible way?
Should the posts hit every single social media channel? If yes, do you know how to create different copy for each?
Did your previous organization post third party content? Should we?
Does our social recruiting strategy align with overall talent acquisition and/or company objectives and strategy?
 Twitter:
Twitter is the perfect way to share information about your company quickly.  A great social recruiter knows how to work the hashtag, utilize the character limit, and write a great tweet.  Ask your candidate all about their Twitter experiences- you just might learn something new.

 Do they know how many characters are in a tweet and why?
Do they understand the value of hashtags? Ask them what they are for and how they use them to draw traffic?
Can they give you an example of a Twitter campaign they ran?
 How often should a company tweet out recruitment engagement posts?
What do they think about job distribution on Twitter?
Do they understand the value of having two Twitter accounts (one targeted for content and one for job distribution and SEO)?
Do they understand what's trending, and how and when to wrap into it?  Ask for an example.
How are they measuring success—qualitatively, quantitatively, both?
Related: 4 Twitter Mistakes That Are Costing You Applicants

Facebook:
Sure, almost everyone and (quite literally) everyone's mom is on Facebook now. Although we may all know how to share a selfie or a photo of our soon-to-be-devoured dinner, that doesn't mean everyone is blessed with the coveted knowledge of how to leverage Facebook for recruiting advantage. Ask these questions to ensure your interviewee holds that knowledge.
Ask for a portfolio that shows their most recent successful content (if they have not created company content, accept personal content.)
How do they organize their content (have they used a content calendar)?
What is their philosophy for content distribution on Facebook?
Do they know the difference between likes, reach, and engagement?
Can they give you an example of a creative recruiting campaign they have run on Facebook?
How do they measure success?
Related: 7 Ways To REALLY Source Talent on Facebook 

LinkedIn:
As the largest professional social network, LinkedIn should be one of the most familiar platforms to your candidate. Your new social recruiter should know the best (and cheapest) ways to connect with LinkedIn members.  Posting on LinkedIn can be tricky so ask your interviewee these questions to find out if they know their stuff.
Do they know what is free and what costs money?
Do they have experience writing copy for the free promoted posts on LinkedIn?
How do they decide when and when not to use a paid media campaign?
What do they think about hashtags on LinkedIn?
What do they think about volume of content on LinkedIn?
How have they engaged with employees in a LinkedIn campaign?
Have they ever trained staff or other recruiters on how to effectively use LinkedIn for branding, advertising, and/or sourcing?
How do they know whether LinkedIn is successful in hiring?
Related: 4 LinkedIn Recruiting Mistakes You're Probably Making 

Instagram:
Instagram is the newest social media site, and early-adopting companies have only started to take advantage of the platform's active user base. Your new recruiter should know what, how, and when to post awesome images to promote your employer brand. Ask these questions to test your job candidates 'Insta' knowledge.
Do they know about Instagram updates and which images get the most views/traffic? How would one acquire these images?
Do they understand the value and necessity of hashtags on Instagram?
Have they used and promoted a company hashtag? Did employees regularly use it?
What creative ways have they used Instagram to attract and/or engage talent?
Don't forget to ask if they are knowledgeable of other social platforms and how to use them.  If a candidate passes the first interview, bring them back for a second round and have them critique your current strategy.
Got the Questions. Now Where are the Answers?
Again, you don't have to be the expert to know if the person you are interviewing has a process, approach, and follow-through; however, it would be wise to consult with your marketing department or try networking with a specialist to get some guidance on the topic prior to the interview.
Try to keep the discussion focused on the candidate's direct experience, aiming to understand how independently the candidate works and his or her ability to navigate around roadblocks. This is especially important if you are hiring someone to be the resident expert on social recruiting and employer brand marketing. We also invite you to reference our resources, webinar recordings, and blog for more social recruiting best practices.
We hope these questions answered a few of yours, not only about what to seek in a social recruiting pro, but also what skills to aspire attaining as you advance your own career in a working world that grows increasingly skilled in the art and science of social.
Most of all remember, this isn't heart surgery.  Learn what you can and learn as you go. Social media was created to make the internet more fun, so make sure to have fun and enjoy the process!
---
Our award-winning Client Success Managers often become the social recruiting consultants to many small HR teams, like CareerArc client International Cruise & Excursions, Inc. Learn how CareerArc Social Recruiting Solution and service can help your team.