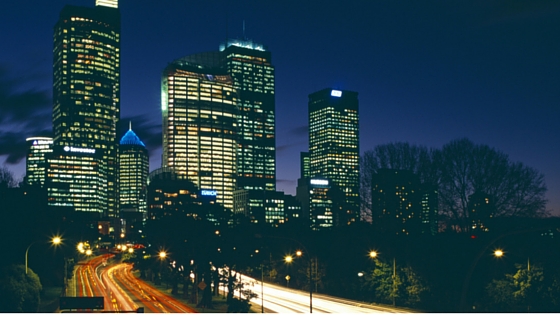 This past September, the BLS reported that unemployment dipped to 3.5%, marking the lowest unemployment rate since December 1969. Job growth hit a high of 5.9 million open jobs in September as well. All good news for the economy and for job seekers, but employers are beginning to feel the squeeze of the tightening labor market.
With worker confidence boosted and growing job opportunities, the quit rate is climbing higher and higher: This past July, 2.1% of all private sector employees quit their jobs. ERE estimates that at this rate, just a little over a quarter of all private sector employees will voluntarily quit their jobs by the the end of the year.
In our recent 2015 Employer Branding Study, we found that 75% of job seekers consider an employer's brand before even applying for a job. Employers are pressured to not only retain their best employees but to take the opportunity to hire top performers who are looking to make a change. Companies are now focusing on ways to enhance and protect their employer brand so that they can keep and attract the best talent. 
Here are 15 employer branding statistics that every HR pro should know:

Employer Branding is Top-of-Mind, But Lacking Strategy
56% of recruiters say employer branding is a top priority (LinkedIn)
Only 57% of employers say that have an employer brand strategy (CareerArc)
75%

of job seekers consider an employer's brand before even applying for a job

(CareerArc)
Your Employer Brand Can Have a Direct Impact on Recruiting Efforts
Recruiters who represent a strong employer brand are twice as likely to receive responses from candidates they contact.
Strong employer brand discourages early departures: New hires are 40% less likely to leave after the first 6 months.    
Employers with a strong talent brand drive 2x the amount of applicants per job compared to other companies. (Source: LinkedIn)
Your Employer Reputation Can Make or Break Your Talent Loyalty
69% would not take a job with a company that had a bad reputation, even if they were unemployed. (Glassdoor)

 
84% would consider leaving their current jobs if offered another role with a company that had an excellent corporate reputation (Glassdoor)
Over 1 in 3 respondents who had been terminated or laid off had left one negative review of that former employer

(CareerArc)
Your Employer Branding Can Impact Your Bottom Line
Employer branding can increase your stock prices by 36%. (Lippincott via LinkedIn)
Employers with strong employment brands see a 43% decrease in cost per hire (LinkedIn)
Candidates Rely on Social Sites to Learn About Employer Brand
76% of applicants viewed an employee's LinkedIn profile 6 months prior to applying for a job at that company   (LinkedIn)
62% of job seekers visit social media channels to evaluate an employer's brand (CareerArc)
74% employers reported using their personal and/or professional social media accounts to promote employer brand.

(CareerArc)
76% of companies choose social media to communicate employer brand (CareerArc)
These numbers suggest that the strongest employer brands will reap the rewards of the ongoing flux in our economy. If you have a very favorable employment brand, you will continue to attract more top talent, impact your bottom line, and enhance consumer and employee sentiment.
Brands who seek cost-effective ways of gaining awareness are likely to turn to social media to enhance their online reach as well as take advantage of the online referral potential of social. Turning your employees into brand advocates to increase candidate referral will help drive down your cost per hire and increase the quality of hire of your growing workforce.
Employer Branding Software
When considering products or services for your HR Department, do you consider employer branding strategy? Job seekers in today's competitive market are looking for a great place to work. They want to work for a company with a strong employer brand. To attract, engage and retain top talent, you need to develop a strong employee value proposition. Part of talent acquisition today, is building a company culture, then sharing that culture on social media. Social sharing needs to happen both internally and externally. To achieve this, get employees involved as soon as during the onboarding process. CareerArc can help, with employer branding software that allows you to showcase your corporate brand to potential job seekers. Learn more.
Additional Resources:`
Sources:
By Tallulah David