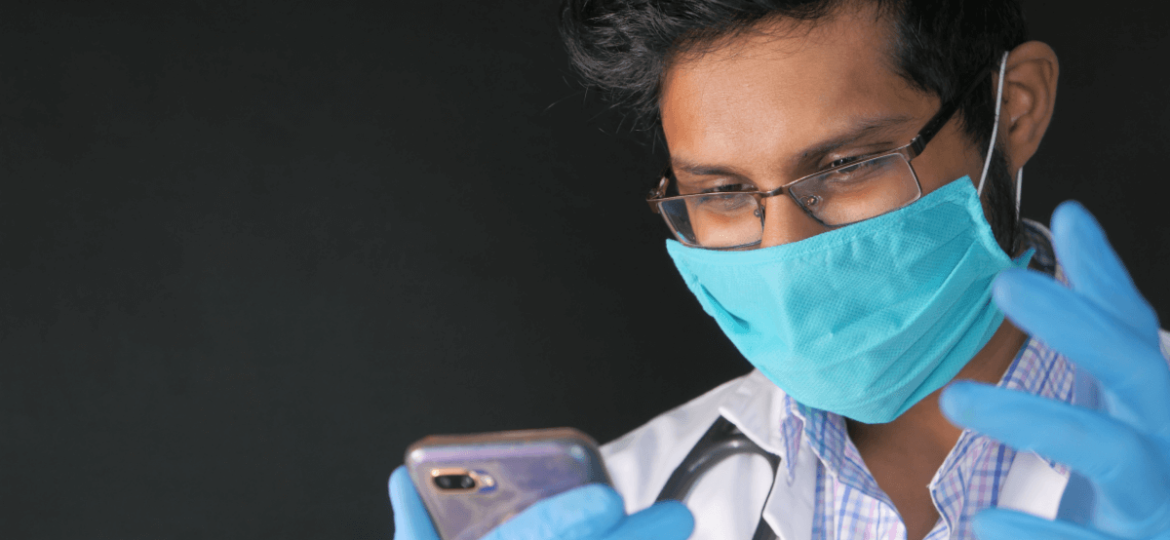 In a year like 2020, healthcare workers are rightly getting some much-deserved love and recognition. Watching the world cheer on the heroism of healthcare professionals who serve on the frontline of a global pandemic has been a bright spot to a challenging year. We've seen those cheers extend even to those in medical and non-medical healthcare roles who may not directly care for COVID-19 patients but also face higher risks, longer hours, shrinking staff, and steeper workloads on the job than ever before.
It is in this context that healthcare companies across various disciplines are showing deep appreciation for their employees—both in medical and non-medical fields—by putting a spotlight on individual stories and the employer brand each embody. Some employers, like the three below, are using video to tell a more complete story.
While video is the #1 form of media used in content strategy by marketers, many talent brands are still only beginning to experiment with the format. If you're thinking about diving into video, the three examples from the CareerArc clients below might just spark some ideas, and each offers a key lesson in the art of video storytelling.
DIY videos deliver authenticity you can't buy
As we close out National NP Week, we want to say thank you to our superhero Nurse Practitioners for your endless dedication and exceptional care that you provide our patients & communities–especially this year. Video featuring MinuteClinic NP, Caitlin Bray #NPWeek #HeartAtWork pic.twitter.com/SLlH2GIFQM

— CVS Health Careers (@CVSCareers) November 13, 2020
Low-cost content doesn't mean low impact. In the age where TikTok influencers make headline after headline, the first-person, no-budget selfie video (a.k.a. velfio) may be the most powerful medium today. The format is widely seen and used, even by the most recognized brands.
When CVS Health celebrated National Nurse Practitioner (NP) Week they tweeted a selfie video filmed by Caitlin Bray, one of their MinuteClinic nurse practitioners, along with a message of thanks to "superhero Nurse Practitioners." In the video, Caitlin speaks on how as a MinuteClinic NP she answers the call to the greatest need in a given community, be it in Hawaii where she served communities during a Hepatitis A outbreak, or in Florida where she filmed this video and is currently serving communities amid the COVID-19 outbreak.
This video serves as proof that you don't need much more than a camera phone to offer a view into the day-to-day lives of your employees. No music, no special lighting, no fluff needed.
Let others tell the hero's story
Warning: You may need to grab a tissue for this one.
This video is a moving tribute to colleague and award recipient, Evelyn Vang, from her teammates who nominated her for Willamette Dental's Outstanding Achievement Award–an award given to a dental employee who exemplifies the company's values.
Unlike many employee spotlight videos which mainly feature the subject (or hero) speaking in the first-person, this video instead turns to Evelyn's teammates who each express their deep appreciation for the impact Evelyn has had in their lives. In under two minutes, the viewer not only gets a clear understanding of who Evelyn is but also of who her teammates are, all of whom embody the positive company culture and values Willamette Dental wants to recognize and encourage.
It's a story of teammates' love and appreciation for a colleague that could make anyone search for a Kleenex box, as well as the next available job opening at Willamette Dental.
Get personal
This last video is one about a father and son and their battle against Type 1 Diabetes: The father, Alun, is a commercial marketing manager for the vaccines and biologics group at Thermo Fisher, and his son, Jimmy, was diagnosed with Type 1 Diabetes at age 6.
Alun shares how his work at Thermo Fisher is "incredibly motivating" in that he supports the division that develops regenerative medicines that could one day find a cure for diseases like Type 1 Diabetes.
It's a very personal story that reveals the high stakes and fulfilling reward of working towards the life-saving work of vaccine development. Unlike the first two videos, this one crosses into the scenes and settings outside of work where the viewer gets a glimpse of the real lives of Thermo Fisher employees and their families—lives the company is working to change and serve.
Employee spotlight videos come in a variety of forms, but these three videos have the key elements that make each a compelling employee spotlight story:
feature real people in their real settings, unscripted
reveal the challenge—one's personal mission, passion, philosophy, or calling
show how people are making an impact today
If you incorporate employer brand videos into your social recruiting content strategy, make sure to provide a brief synopsis in your post along with relevant hashtags to optimize your audience reach. Adding a quick summary gives viewers a sense of what to expect and has shown to encourage more views and higher engagement.
---
Need help with your 2021 social recruiting strategy? Get a free demo of CareerArc today. Make sure to also check out 6 tips on how to recruit healthcare professionals.