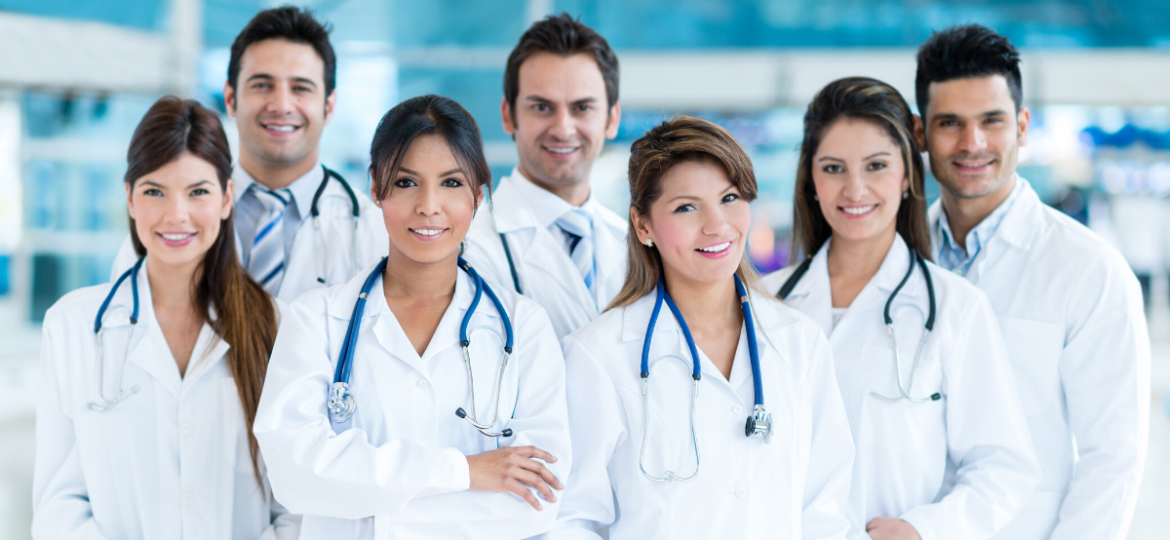 One of life's few certainties is inevitable change, and that's certainly the case for healthcare professionals today. With the seemingly constant technological and regulatory changes, attracting and hiring the right medical professional is difficult for any HR leader working in healthcare.
Leaders can, however, work to mitigate many HR challenges in healthcare through planning. By knowing what roadblocks lay ahead, you can put systems in place to ensure your team is prepared to react in real-time.
Here are some solutions to the top HR challenges in healthcare.
1. Have credential tracking software.
Employees are always seeking to become more valuable assets to their organizations, and organizations are always searching for ways to promote professional development in hopes of better serving their clientele. Few, if any, will argue against the idea that employees seeking to attain new certifications or continue developing their knowledge base in a specific area will benefit the organization as a whole.
But keeping track of the progress each employee at your company makes toward completing their certification or obtaining additional credits can be one of the most difficult HR challenges in healthcare given the sheer number of employees and certifications each employee must hold. To streamline and better manage the process, consider utilizing one of a number of credential tracking software subscriptions. These services can give your team a clear understanding of what certifications your staff members already possess as well as which they will need and whether they are on track to obtain them. 
2. Front-load background checks to avoid delays.
Anyone entering the healthcare field must undergo a thorough background check to ensure their history indicates an ability to work with patients and handle sensitive information. But, the length of these checks and the need of outside agencies to conduct them can make them both costly and time-consuming. These factors make background checks one of the biggest HR challenges in healthcare.
According to PreCheck, a healthcare-specific background screening and monitoring company, there are two simple steps you can take to reduce the amount of time it takes for candidates to get approval. First, you can submit orders for background checks earlier in the day to avoid peak hours when schools and government agencies are likely submitting their own requests. Second, you can also move the background check to an earlier stage in the hiring process and avoid any delays in the onboarding process.
3. Seek expertise for compliance requirements.
Under the Affordable Care Act, HR teams at healthcare organizations are expected to keep more detailed employee records than they did previously. Careful consideration must go into how hourly employees are classified, and their time spent at work must be diligently recorded. These requirements present new HR challenges in healthcare.
There are a few options for HR teams that are struggling to cope with the new requirements on their own. HR departments can choose to hire an ACA consultant who handles all matters related to compliance with the law, or they can choose to outsource the work to a firm that handles compliance. 
When deciding which route to take, consider your own departments strengths and weaknesses, and compare prices for hiring a consultant versus outsourcing the work. 
4. Move training and development online.
Technology can simplify many internal processes at any healthcare agency and have a positive effect on health outcomes for all patients. But new technology also means new required training for employees. 
In-person training for new technology can take up a tremendous amount of time and result in a loss of production. If possible, save you and your coworkers' time conducting training through a learning management system. These systems allow you to seamlessly track employee progress toward completion of the course as well as identify those who are failing to grasp specific aspects of the technology that your company is hoping to implement.
5. Help employees decompress to reduce burnout.
Another one of the main HR challenges in healthcare is burnout and stress among healthcare workers. The ever-increasing demand for healthcare employees has led to staffing shortages in the field, and these shortages have forced existing employees to take on additional responsibilities in their roles. As they take on these new responsibilities, these same employees are often feeling underappreciated by management. All of these stressors then lead to burnout among healthcare employees which ultimately negatively impacts patient health. 
While there is no one-size-fits-all approach to mitigating burnout, Harvard Business Review recommends promoting programs aimed at teaching employees strategies to decompress at the end of the work day. These strategies include practicing mindfulness, exercising, eating healthy, and peer support. In addition, employers should invest in mental health resources to combat the stigma that still exists around physicians seeking treatment.
6. Develop leaders to improve retention.
Millennial employees will soon make up the majority of the workforce, and this popular is interested in more than just a good paycheck. Instead, they are also looking for opportunities to grow learning and development as well as non-traditional benefits. Consequently, improving retention among millennial workers will continue to be one of the major HR challenges in healthcare in the coming decades.
To accommodate and retain millennial healthcare workers, HR teams should focus on providing opportunities for career advancement. This can come in the form of developing career pathways, offering online courses, and career coaching with senior staff. HR departments can also look into meeting millennial medical professionals where they are by relaxing dress codes, implementing mobile-first technology, and having a voice on social media.
7. Expand recruiting presence to reduce staff shortages.
A lack of qualified employees is perhaps one of the largest HR challenges in healthcare. With an increasing number of aging baby boomers requiring healthcare services and the limited capacity of healthcare training programs to produce new workers at a commensurate rate, staffing needs at many healthcare organizations are simply not being met. 
Filling these vacancies requires a recruiting strategy that focuses on attracting both passive and active job seekers by showcasing your organization's employer brand. CareerArc's social recruiting platform can help healthcare organizations meet staffing needs and communicate your employer brand over social media at scale.
If you're considering social recruiting to help with staffing shortages, get a demo of the CareerArc social recruiting platform to see how we can help you recruit the top talent you need.