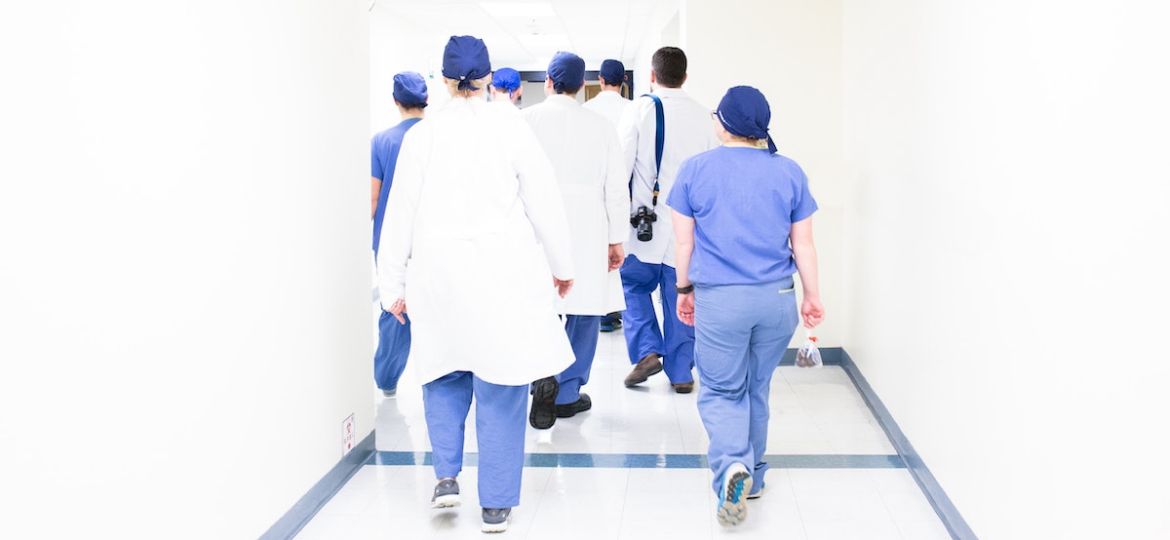 The healthcare industry continues to be one of the largest source of jobs in the U.S. The Bureau of Labor Statistics anticipates healthcare and related roles to account for 18 of the 30 fastest-growing occupations through 2028, making recruitment a priority for many primary care and specialty hospitals. With so much change and growth in the field, healthcare recruiting, in particular, must be strategic and efficient.
Although some strategies are universal in the broader field of recruiting, the most effective recruitment methods are specific to the industry. If you're looking for ideas on how to recruit healthcare professionals, these six tips will help boost the quality and efficiency of your recruitment process.
1. Invest in social recruiting
When it comes to recruiting top talent, social media channels are much more than just a supplementary source to more traditional talent acquisition methods. If you're stuck on how to recruit healthcare professionals, you would do well to look into social recruiting. Networks like Facebook, LinkedIn, and Twitter are all opportunities to reach passive candidates who aren't seeking out opportunities in the usual locations like job boards or career pages.
These channels also offer in-depth targeting capabilities to reach your ideal audience when promoting content like job postings. This option lets you focus your recruitment efforts on quickly identifying a greater number of qualified healthcare professionals. At the same time, social networks provide a way to highlight your organization's values and workplace culture to healthcare talent who may be considering your openings now or in the future.
2. Access the right healthcare networks
Tapping into niche networks specific to the healthcare industry, including both in-person and online networks, is extremely helpful when recruiting healthcare professionals. Current employees are likely to have personal connections within the healthcare field who are outside their current organization—making them a great source for increasing your potential hire pool with qualified, healthcare-specific candidates. An effective referral program allows you to tap into these personal networks within the broader field of healthcare as well as even more niche specialties. As a benefit, referred applicants are more likely to be hired, cost less on average to recruit, are more likely to fit with your organization's culture, and are easier to retain.
Healthcare-specific job boards are another way that the right networks can help you identify and recruit ideal candidates for needed roles. The refined focus of sites such as CareerVitals and Health eCareers, along with websites of medical associations that host career pages, make it easier to target qualified applicants with job postings.
3. Elevate your employer branding
Employer branding is an aspect of talent recruitment that may be often overlooked, but it should be an integral part of your strategy when considering how to recruit healthcare professionals. As the way your organization is viewed as an employer, your employer brand influences not only your ability to reach the right candidates but also the types of candidates that choose to apply for your open positions.
There are many different ways to go about improving your employer brand, but at its core, the process begins internally with your organization's true culture. Before promoting the values of your work environment, it's important to first ensure that current team members have the same positive perspective of the company. Then, you can start engaging with potential candidates by sharing high-quality content of value through channels like social media, email, and SMS. Providing an excellent candidate experience, especially one that includes useful feedback, demonstrates your dedication to both current and future employees.
4. Make your recruitment process mobile-first
According to a recent Glassdoor study, up to 58% of job seekers perform job searches and other applicant activities on their mobile devices. However, often times, the mobile experience just doesn't measure up and makes it much longer to complete job applications that many candidates leave them unfinished. A mobile-first approach is essential when strategizing how to recruit healthcare professionals successfully, and an engaging career site that is responsively designed is just the start.
Another way to get more primary care candidates through the application process more quickly is to have an intuitive and mobile-ready application process. This includes a streamlined form, clear navigation, and integration with resume sites like LinkedIn and Google Drive for auto-fill forms and document uploads. Focusing on the mobile applicant experience in these ways will make your healthcare recruiting system more effective and efficient.
5. Design a flexible assessment and hiring process
Widening your talent pools is an important element of understanding how to recruit healthcare professionals that will match your organization's needs. One effective way to do this is to build flexibility into your evaluation processes. Any preliminary assessments of skills and knowledge can be administered using online tools rather than in-person ones, saving time for both job seekers and the hiring team.
The interview process as well should be adaptable in order to accommodate a busy and diverse talent pool of candidates. After-hours appointments allow healthcare professionals to interview without disruption to their current work schedules, while video interviews support the inclusion of long-distance applicants—giving you a wider range of qualified candidates.
6. Maintain candidate pipelines
The most effective healthcare recruitment process goes beyond immediate hiring needs to address long-term considerations. This is why another key strategy for how to recruit healthcare professionals is to create and nurture candidate pipelines. Outstanding applicants who were not the best for current openings may be ideal for a future role. Keeping these candidates engaged with your healthcare organization through useful emails and compelling social content will make recruiting healthcare professionals easier going forward.
Beyond previous applicants, there are several other key ways to build your candidate pipeline. Developing relationships with college students who are pursuing careers in the healthcare industry can build your potential talent pool before it is needed. Current employees are another often-overlooked source of qualified candidates that should be cultivated for different and more advanced roles.
Conclusion
Knowing how to recruit healthcare professionals goes beyond building a careers page and posting to the standard job sites. Social recruiting, niche job sites, referral programs, and maintaining candidate pipelines are all ways to expand the reach of your recruitment efforts. The right employee branding, mobile-friendly systems, and flexible evaluation programs will assist you in keeping the best candidates engaged through the process. Together, these strategies will improve your healthcare recruitment success rate.
Whether you are looking for a faster path to filling current openings or seeking out ways to create an expanded candidate pool, CareerArc has the resources to achieve these goals. Our social recruiting software allows you to reach passive candidates with automated social job distribution and improve your employer brand with reputation management and content tools. Contact us today to find out how we can help you find the best candidate for your essential healthcare positions.