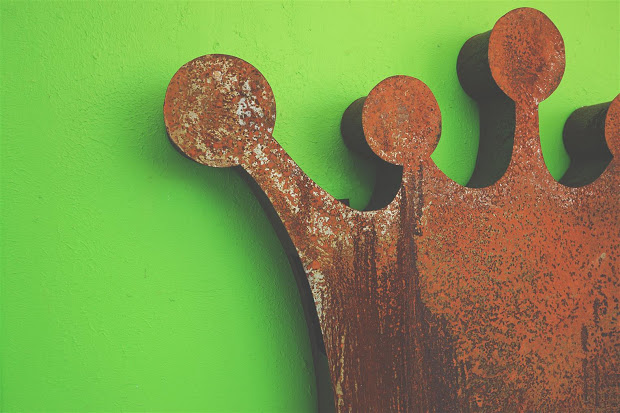 The age of social media has changed how we've gone about recruiting talent. We don't own employer brand. It's owned by the perception of an internal and external audience. – Carrie Corbin
Our last webinar, 3 Ways to Turn Happy Employees Into Powerful Brand Advocates on Social Media, was co-hosted by Carrie Corbin—an HR and recruiting leader and practitioner known for building award winning recruitment marketing programs in Fortune 50 companies such as AT&T and Samsung.
Carrie delivered a comprehensive primer on how to launch and expand employee advocacy programs using social media. The 1-hour webcast was packed with concrete advice on what to do, and what not to do, when attempting to build an influential employer brand. Below are just a few key takeaways from the talk. Access the presentation deck and recording.
Beyond the Buzzword: What is Employee Advocacy,
Exactly

?
What is Employee Advocacy, exactly?
It's a program that at its heart is the relationship between your leadership team and your workforce. This can also include your potential workforce.
What is a Brand Ambassador?
Typically Brand Ambassadors are people or vendors who get paid to promote or distribute jobs.
What is a Brand Advocate?
Advocates typically promote voluntarily. They have to want to promote your brand and spread your message. Today, encouraging brand advocacy means giving the average person that which was once reserved for larger organizations—the power of mass communication.
How can Brand Advocates Influence Employer Branding?
Since an employer brand can be unclear and even inaccurate, Brand Advocates can act as powerful agents in shaping the public perception of a company. But what if you could harness the collective energy of your employees' existing social media activity? Companies can find immense employer branding potential  by finding and empowering their brand advocates.
Related: 76% of Companies Choose Social Media to Communicate Employer Brand
Employee Advocacy Path to Success
Carrie illustrates the roadmap by which an employer influences brand advocates to build powerful employer brands through highly-engaging content. Cultivating a company culture that encourages social sharing is key to this effort.

Curate Content – Team members curate original content and may discuss and share this content internally.
Amplify – Team members decide to share this content on their own social networks, including LinkedIn, Twitter, and Facebook
Thought Leadership – Team members benefit from sharing this content by developing a reputation as thought leaders in their networks, all the while driving more traffic to your corporate site.
ROI – A constant and considerable amount of direct traffic to your site produces measurable results that can help articulate return on investment (ROI) and determine which content strategy and tactics to optimize.
Employment Brand – Your company has accomplished its goal of becoming a recognizable employer brand that benefits from increased organic web traffic, brand awareness, and enhanced thought leadership.
3 Ways to Increase Employee Advocacy
Provide a Social Media Outlet 

Avoid blocking employee social media use, and develop a social media policy if necessary. If you can, stay away from providing pre-approved content: The last thing people want to share is something they were told to share. Do what it takes to expand your recruiting efforts on social, which may include partnering with your marketing department to lift your programs off the ground.

Listen: Monitor, Reply, and Engage 

There is no substitute for engagement. Once your content is viewed, shared, and discussed online, continue to encourage engagement by interacting with internal and external brand ambassadors. The best way to show them appreciation for retweeting, liking, and sharing your content is by reciprocating that gesture.

Invite Power User Employees to be Part of a Community of Employment Brand Influencers 

Pay attention to which employees are consistently a solid voice on social, and encourage employees to post about their experiences on Glassdoor and LinkedIn. Influencers are usually excited to share employer brand content.
Watch the webcast now to learn more, including how to calculate the ROI of employer branding efforts.
Connect with Carrie Corbin @theCarrieCorbin.