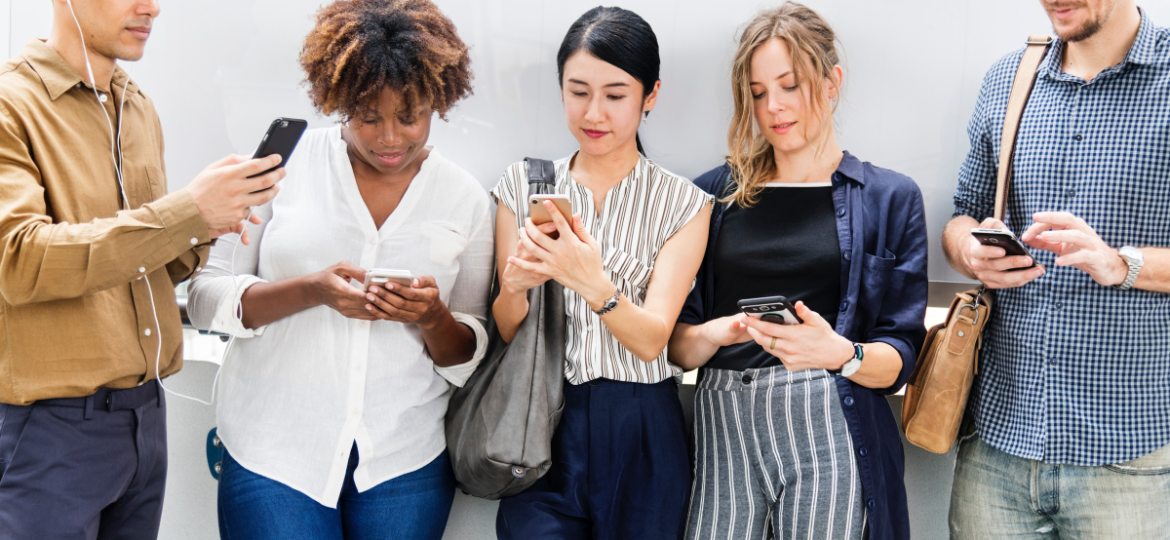 As technology advances, virtually every aspect of business changes in some way. You can submit job applications from your phone, or hold a video conference with people from all over the world with just a few clicks. Neither of these functions would've been possible just a few decades ago, and that's just a small aspect of how technology has changed the business landscape.
In the social media age, businesses have a greater online presence, which opens up new possibilities for recruiting. Going far beyond simply posting on a job board, modern recruiters can now leverage online tools to attain the best people for the job for the lowest cost possible. To see just what how we've progressed, check out the social media and recruitment statistics from CareerArc's "The Future of Recruiting Study" below.
91% of Employers Use Social Media for Recruitment
Social media has rapidly become the most popular platform for recruiting. Ninety-one percent of employers are using social media to recruit, and that same group also believes that it will become an even more significant platform for recruitment in the next five years. In fact, one of the most sought-after HR skills for employers looking to enhance their recruitment efforts is social media marketing.
The reason why social media recruiting is so effective is because most future job prospects are on social media and searching for information. Instead of waiting for job seekers to go to a careers site, social media allows for a more proactive and targeted approach that feels both personable and relevant to the candidate. Of course, the message that is put out there also needs to resonate with your audience. For instance, as millennials have come to expect flexibility as a standard in their workplace, displaying that value on social media would help you better reach this powerful demographic.
One-Third of Employees and Job Seekers Share Negative Reviews
On average, about one-third of employees and job seekers tend to share negative reviews. And if they place negative reviews themselves, they're 66% more likely to share them with their network. That's why employees and candidates are trusted more by job seekers than CEOs, executives, and recruiters. That level of trust also works the same way for positive reviews, so putting employees at the front of your recruitment advertising is an effective way to attract talent.
Similarly, your business's various social media platforms also play a vital role in brand awareness, particularly if you're targeting millennials. Lesley Mitler, co-founder of Early Stage Careers in New York City, explains that millennials are looking online to get a full picture of the company value and culture. Social media is a good way to give a behind-the-scenes look at your company by simply posting photos of the work environment and people for prospective employers to see.
55% of Job Seekers Who Find a Negative Review Don't Apply
Your brand is just as important for potential employees as it is for potential customers. It is essentially how you appear to others, from first impressions to reviews buried deep in employer review sites. All aspects of your brand have to be catered to the 21st-century job seeker, especially considering the fact that a negative review of your company can stop 55% of job seekers from applying to an open position.
Negative reviews impact potential recruitment prospects considerably, yet many employers aren't doing much to counter that. Fifty-five percent of employers do nothing to address the negative reviews left on review sites or social media. If your business takes any action in regards to negative reviews, that already puts you at an advantage against half of the companies you compete with, on average. While there are certainly more factors at work in recruiting quality candidates, this is one of the most important since it potentially affects over half of applicants.
99% of Employers Believe Managing Your Brand Is Important for Attracting Top Talent
An overwhelmingly 99% of employers believe that brand management through social media is one of the most important factors when it comes to attracting top talent. By leveraging social media and the latest technology, time-to-fill, cost-per-hire and, turnover all decrease. Just take DRS Global Enterprise Solutions' social recruiting story for starters. As one of the nation's leading defense contractors, the company faces stiff competition in hiring highly specialized talent. However, by showcasing their employer brand on social media with their "Stronger Together" video campaign, they've cultivated a brand loyalty that has gotten them more qualified candidates in less time. In order to engage with highly skilled professionals, companies need to take the first step and be proactive in presenting their values to candidates.
It's in your best interest that you start engaging relevant prospects long before you need to make a hire. Social media recruiting is the most effective way to establish and nurture personal relationships so you can convert them into candidates when the right opportunity arises.