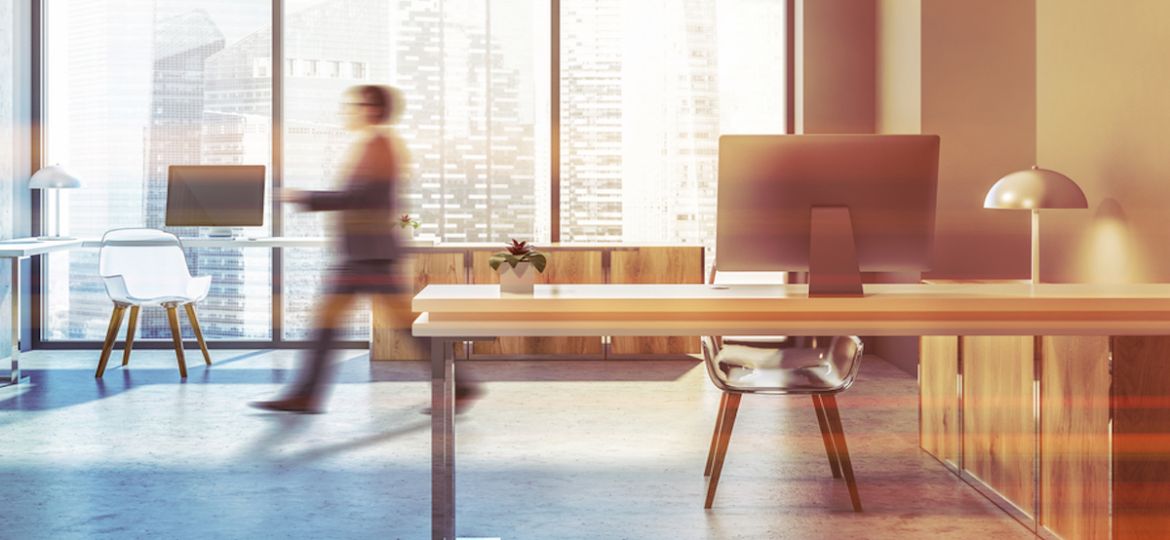 Human resources is responsible for everything including employment, training, payroll, benefits, and employee relations/ethics. As the heart of every successful business, the profession consistently ranks high on lists of best careers. It is a fast-moving field, and there are a lot of options when choosing a human resources career.
Why Choose a Career in Human Resources
There are many reasons why someone would choose a human resources career. Just take a look at the benefits—both tangible and intangible—below.
Favorable income and opportunity prospects: According to the U.S. Bureau of Labor Statistics (BLS), the median human resources managers salary in 2018 is $126,700 per year. To put this in perspective, this is a 4% increase from the median salary in 2018 for all management occupations.
Job stability: The Bureau of Labor Statistics also reports that the employment of HR managers is projected to grow 7 percent by 2028, which is 2% higher than the average for all occupations.
Ability to make a difference: HR professionals have the opportunity to make a profoundly positive impact on employees at the company. Helping colleagues and coworkers develop and reach their professional potential can be extremely satisfying.
How to Start a Career in Human Resources
There are a variety of pathways to pursuing a human resources career. Some have carved out a human resources career path from the very beginning, and some have transitioned into HR from another field. Regardless of how you get into HR, the typical human resources career path includes a combination of education and related work experience.
Educational Requirements
Bachelor's Degree: Many HR positions require candidates with at least a bachelor's degree in human resources, business, or some other related subject such as psychology or sociology. Undergraduate majors in human resources provide students with the ability to hone their critical and analytical thinking skills, to learn the relevant legislation and rules of HR, and to develop appropriate communication skills for human resources roles in private, public, and nonprofit organizations.
Master's Degree: For high-level jobs in HR such as director of HR or chief learning officer, a master's degree is required. In a master's-level human resources program, students learn about data-driven metrics, managing talent, business strategy, professional ethics, and more. Individuals can choose between a Master of Business Administration with a concentration in human resources, or a human resources master's degree.
Certification: Another way to advance your human resources career is to get certified. Organizations such as the Human Resource Certification Institute, the Society for Human Resource Management, and the International Foundation of Employee Benefit Plans provide globally recognized certifications for HR professionals. Here are a few certifications and licenses available for HR professionals.
Professional Skills Requirements
Besides education, there are other hard skills and soft skills that HR practitioners should have. The following are key qualifications required for a successful human resources career.
Interpersonal skills: Since so much about HR involves managing people, HR professionals must be able to interact successfully with all employees in the organization. This involves being able to communicate clearly with a diverse group of people and tactfully address employment questions and complaints.
Tech knowledge: Most information regarding hiring, performance evaluation, payroll, rewards and benefits, and more are registered in one or more Human Resource Information Systems (HRIS). With the whole world going increasingly digital, HR professionals are expected to be able to adapt to new technology. Whether it's managing information on the cloud, working on the go through mobiles and tablets, or engaging with people on social media sites, HR professionals are expected to understand which tools to use and how to use them right.
Understanding of statistics and finance: While you don't need to be a numbers whiz, having a solid understanding of math and statistics will help you demonstrate HR's return over investment to business executives. You'll also need these skills to calculate the impact of various pay practices, interpret affirmative action reports, create turnover reports, determine salaries, etc.
Legal Knowledge: Since compliance is a key responsibility for every HR role, knowledge of HR laws and common legal issues in the workplace will give you a competitive edge in your career. Equal Employment Opportunity (EEO) laws and the Fair Labor Standards Act (FLSA) are some of the most important laws that HR professionals should be familiar with.
Recruitment Marketing: Employee recruitment is typically the responsibility of the human resources department. However, in a candidate-driven job market, recruitment is far more than just publicizing open jobs—HR professionals also need to promote a company's employer brand to attract the best candidates. This requires using digital and social channels as well as paying attention to the candidate experience from the application process to interviewing to onboarding.
HR Career Paths
HR career paths can be broken down into two branches: generalist and specialist. HR generalists typically work at small organizations and have a broad spectrum of responsibilities. HR specialists typically work in larger organizations and focus on a single area of human resources management. It's not necessary to know exactly which path you want right now, but it's worth understanding how the two paths differ. Below are some examples of general and specialized HR careers.
HR Generalist: The HR generalist is responsible for everything from hiring to onboarding and compensation and evaluation. The role is also tasked with developing personnel policies and ensuring company compliance across the board. The HR generalist role typically requires at least three years of related HR experience.
Talent Acquisition Specialist: The talent acquisition specialist is responsible for finding, identifying, and hiring the right candidate for a specific job. The person in this role may work in an HR department of an organization or work independently, and typically requires at least five years of relevant experience.
HR Data Analyst: The HR data analyst is responsible for tracking and reporting on metrics throughout the talent lifecycle to monitor HR programs. This can include employee demographics, turnover trends, and internal and external benchmarks. The role typically requires at least five years of progressive HR and data analysis experience.
Payroll and Benefits Administrator: The payroll and benefits administrator is responsible for all things compensation and benefits. From addressing employee concerns around a missed paycheck to explaining things like health benefits and 401(k) benefits, the person in this role makes sure processes are in place to effectively distribute and manage payroll and benefits. The Payroll and Benefits Administrator role typically requires at least three to five years of relevant experience in benefits and payroll.
Employee Relations Manager: The Employee Relations Manager is responsible for improving employee relations. This includes facilitating a safe and comfortable workspace and coaching management on proper managerial practices. The Employee Relations role typically requires at least three to five years of relevant HR experience.
Finding a Human Resources Jobs
Just like any other career, a human resources career requires tailoring your resume and cover letter to highlight your prior employment, education, and experiences that qualify you for the field. It is also helpful to have an updated LinkedIn profile and presence. Use the social media platform to build your personal brand and expand your network with people who post HR jobs and influence hiring decisions.
Unfortunately, most entry-level positions in human resources require a minimum of one year of experience. In order to get some relevant work history on your resume, try to obtain some internship experience while you're in college. When applying to jobs, don't forget to check out general job boards as well as HR-focused job boards like HR Crossing, SHRM Jobs, HR.com Jobs. If you're just starting out, it may take a few interviews before you land the right job, but once you get your foot into the door, a human resources career is rewarding both professionally and financially.